Monograms recently released American Dreamz, off the upcoming album Only A Ceiling Can Stay Inside Forever, due out 31 July 2020 via PaperCup Music. The project of Brooklyn songwriter/multi-instrumentalist Ian Jacobs and collaborators, Monograms expanded from a Brooklyn, NYC bedroom recording experiment to a full band endeavor. The current lineup also includes Ali Yildiz (drums), Michelle Feliciano (synth) and Devan Davies-Wood (bass).
Jacobs' songwriting is at the heart of the project, with cynical, pointillist lyrics, lucid beats and angular riffs. The music of Monograms explores moody and introspective ambient pop. Monograms is Brooklyn's "Nuke Wave", says the band. Since the project's conception, Monograms has supported Clap Your Hands Say Yeah, A Place To Bury Strangers, Ezra Furman, Man or Astro-Man?, and many more.
Monograms has had a lot of time and space to explore uncharted waters during the Covid era. The new album was written and recorded almost entirely in isolation at Jacobs' home studio during quarantine, amidst violent protests and social injustice. American Dreamz keenly reflects the unrest swarming the United States. It is a timely slice of modern history, and a rueful look at the foundations of America, the lies swept under the rug, and the checkered past of our collective soul.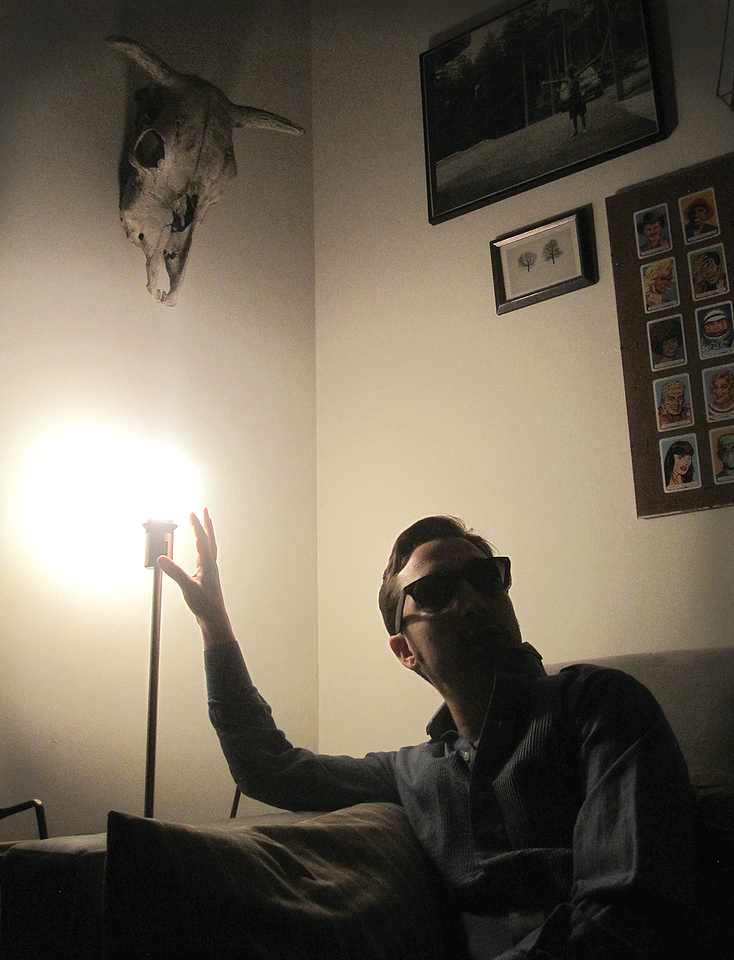 "Everyone I know feels really frustrated about the situation," says Jacobs. "The politics, the sacrifices everyone is making, and the reality has been a very twilight zone-like kind of time for the entire world and the country. As things kept turning more and more upside down this spring, I started to feel like I was living in the dystopian future I had seen in movies. It all feels pretty surreal to me… but it's not, it's right now. I started recording/writing songs for an outlet, or maybe even just out of boredom to find a way to turn all this strangeness and extra down-time into something that I wouldn't feel all fucked up about. Each song on the album references something I was absorbing during those 3+ months of isolation. American Dreamz was a song I started writing hand in hand with all the recent social injustices that have taken place in the US, but also about how our history, politics and policies are often built on a lot of dangerous lies."
Jacobs' thought process birthed a phrase that ended up becoming the title of the album. "When is it going to be ok to go outside again? How you can't keep things hidden and locked up forever? These checkered pasts have to get drawn out. These last few months just felt kind of sunreal, a true 'how did we get here?' kinda moment. And I think personally, I just needed to do something creative to bob and weave with all these things, so I just started writing some words down and recording some ideas and experimenting."
The road led to a unique aural mix.
"Some songs were more electronic and pulsing through the frustration of the time, and some are more down-tempo and introspective. After a few weeks, it all started to spiral into what felt like a cohesive thought, so it became an album in my mind."
A solid track from Monograms.