Mark Reeder's icy-blue eyes have seen it all. The legendary Factory Records musician and producer talked with Post-Punk.com about his new track Children of Nature, the title track of a recently released electronic pop album collaboration with Lithuanian singer Alanas Chosnau, and the vibrant storyteller expounded on what makes him tick, what inspires him, and what is next on his plate.
Mark Reeder relocated from Manchester to Berlin in the late 1970's and began to promote his friends Joy Division in Germany, becoming the local rep for Factory Records throughout the 1980's. He also managed the post-punk outfit Malaria!, started MFS Records (discovering future superstar DJ Paul van Dyk in the process), and remains a beloved producer and remixer. He recently worked with New Order on Singularity. The accompanying music video includes footage from Reeder's film B-Movie (Lust & Sound in West-Berlin 1979-89), a documentary about his life in 1980s West Berlin.
Like all good Capricorns, Reeder is most at home when he is working. He has been writing, conceiving designs for his next album, and was recently involved in Dave Haslam's memorial podcast for Ian Curtis. Reeder has been making music since the mid-70s, describing his sound as RetroModernSynthetikRockPopDisco.
"I draw my inspiration from all over, films, books, childhood, my youth, the immediate past and present, or the news," says Reeder. "I have always been interested in how past events can have a profound effect upon our present and future. I like to make melancholic songs that stir the emotions, but also there's always a glimmer of hope at the end, because I am an eternal optimist and believe that even if today might be shite, tomorrow will be better."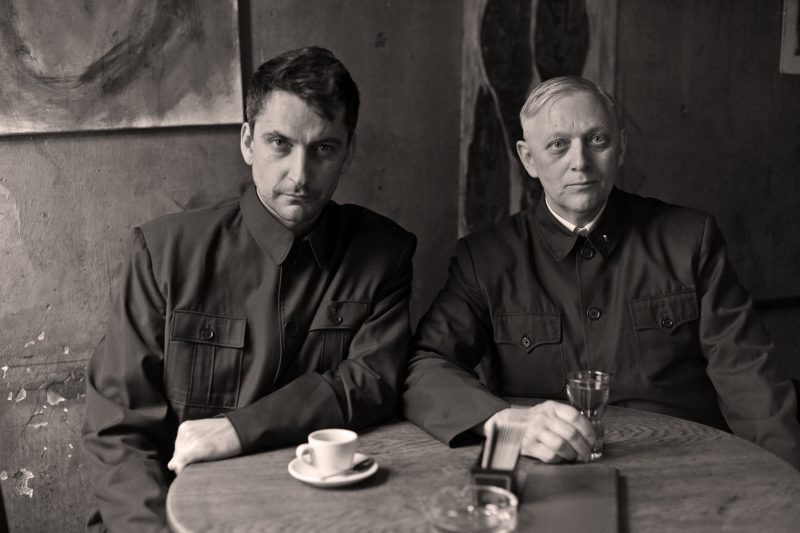 Reeder's collaboration with Alanas Chosnau began at the Lithuanian International Film Festival, where Reeder presented his film B-Movie (Lust & Sound in West-Berlin 1979-89) and perform as a DJ at the opening party. Due to time constraints, plans shifted and Reeder was asked to perform a brief song instead of the expected set. "Luckily, I had just finished reworking a song called The Game for New Order the day before for my album Mauerstadt…The festival had set up a mixing desk and two turntables for me, which was dwarfed by the huge, expansive stage and I was thinking, what's the point of two decks? ..how can I get out of this??? When it was my turn to go on stage, I looked up beyond the stage lights into this massive auditorium and realised, there were about 2000 very posh looking people staring at me in some kind of curious anticipation…I just stood there like a showroom dummy grimacing with fear at my inescapable plight."
The emcee then turned and asked Reeder with great expectation, "so Mark, what are you going to do?"
"I simply raised my forefinger and cheekily said "I'm going to just press, PLAY!" Reeder laughs. "Almost as soon as I got off stage, I was introduced to Alanas and he revealed that behind me, a huge projection screen was showing excerpts from B-Movie. Something I was completely unaware of. Ahhh so… that's why they all gawked."
The next day proved even more surreal for the producer. "I went for breakfast and people everywhere were smiling and offering free coffee. I was thinking, wow! Lithuanians are so über-friendly to foreigners. Then someone in a café told me the ceremony had been broadcast live on National Television and in the main town square, they had set up a massive LED TV screen and that thousands had actually watched it."
Reeder met up with his new friend. Chosnau, originally a Kurdish Iraqi from Baghdad, emigrated to Soviet Lithuania in his youth to be raised by his maternal grandparents. He  dodged a life in factories after the fall of Communism, joined a band, and eventually became the biggest selling Lithuanian artist with his pop group Naktinės Personos. It was a good run, but eventually Chosnau wanted a change of pace; to make music closer to his own heart. He asked Reeder if his English was good enough to record.
"I realised that as a kid growing up in the Soviet Union, they didn't learn English at school. With the fall of communism in the early 90s, people were finally able to listen to all kinds of previously forbidden music from the West, but the lyrics were always a sticking point. That's why techno became so internationally successful, because it was mainly instrumental," says Reeder.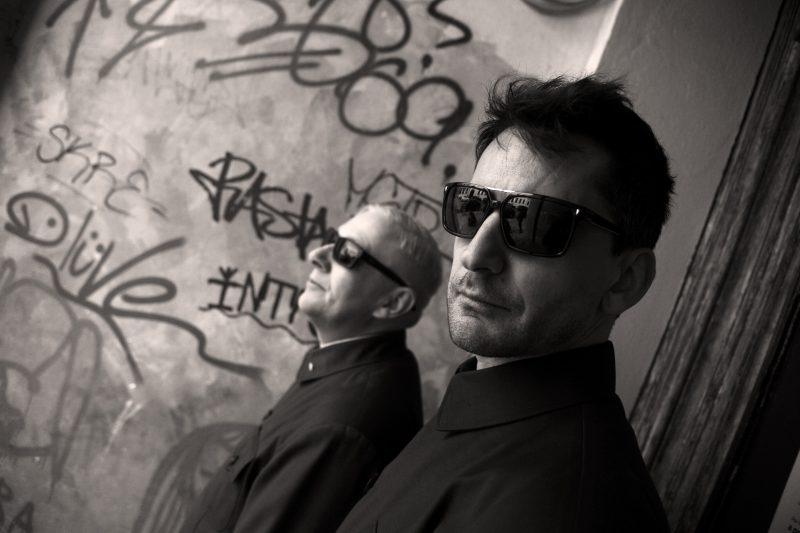 As a fan of 80s-sounding synthpop, Chosnau wanted to make an album of music that had inspired him. Being familiar with Reeder's synthpop style, Chosnau proposed a collaboration. Reeder heartily agreed.
"His own Lithuanian music sounded very contemporary and so I wanted to push his boundaries a bit. Give him something he wouldn't normally do himself. My music is reminiscent. It doesn't really have a date stamp on it, as it already sounds like it could be from a past era. Eventually, we made Losing My Mind, which was then chosen to be the love song in the contemporary cold war thriller "Le Chant du Loup" (The Wolf's Call) and after that, we decided to make an album together."
The Children of Nature album came about after pooling thoughts and ideas together with Chosnau. The album touches on themes of relationships and love, climate change, the present and future political situation, ruthless totalitarian regimes, police brutality, and human legacy.
"Strangely, some of the themes on Children of Nature have become unintentionally prophetic," Reeder muses. "All Alone was actually intended for lovers left stranded, but as we were preparing the album, we were suddenly hit with the corona crisis, and the song took on an entirely different meaning, and this was further enhanced by Alanas having to make the video for it, in lockdown.
Reeder thinks that the pandemic has also changed the way many people listen to music. With shuttered clubs and abandoned gigs, he explains the music normally consumed during the usual work commute is no longer the soundtrack to our lives. "Techno has become music to clean the floor to, because listening to some bangin' DJ set on your shitty laptop speakers isn't quite the same without all the trappings of a club," says Reeder. "Most people are looking for something that reminds them of the good old days, when everything was possible, or something that contains a glimmer of hope."
The Children of Nature video was created by award-winning film producer and director Aleksandras Brokas, cinematographer Julius Zalnierukynas and art director Vitalis Cepkauskas.