Belarusian post-punk band Molchat Doma have announced their forthcoming third studio album: Monument (out via Sacred Bones on the 13th of November). This album follows their 2017 debut, S Krysh Nashikh Domov, and 2018's Etazhi. Earlier this year, their track Sudno went viral in various memes…you may have seen at least one of them featuring cute upside-down bats at a "goth club."
If you're not yet familiar with Molchat Doma, they hit all the gloomy sweet spots: a lot of minor chords, hammering synths and resonant, droning voices, as if Ian Curtis pulled a fast one and started singing in Russian. They're not as polished as other Factory tributaries such as Interpol or the Editors, but that's what brings Molchat Doma their distinction: they're hitting the nerve of truth that transcends any language barrier and unite the Russian synth and post-punk sonic palette of acts like Bioconstructor with the Western sounds of Manchester.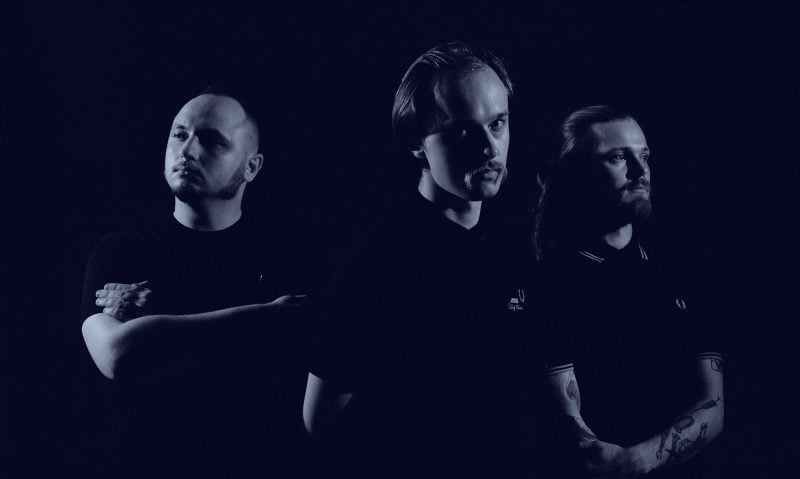 The first single, Ne Smeshno, follows that trend, adding a funky bass line reminiscent of A Certain Ratio and Killing Joke, atmospheric synth accents, and a spooky hook that will get stuck in your brain.
Molchat Doma, which translates to "houses are silent," formed in 2017. Their current lineup consists of Egor Shkutko (vox), Roman Komogortsev (guitar, synthesizer, drum machine), and Pavel Kozlov (bass guitar, synthesizer).
Molchat Doma had planned to tour in North America for the first time, alongside David Lynch chanteuse Chrysta Bell, but the pandemic thwarted their plans. They've still kept busy, however: Molchat Doma joined their Sacred Bones compadres to contribute a Russian language darkwave cover of Heaven and Hell to a Black Sabbath tribute album, titled What Is This That Stands Before Me?
Looking forward to more from Molchat Doma. Check out the new single here:
Tracklist for Monument:
01 Utonut
02 Obrechen
03 Discoteque
04 Ne Smeshno
05 Otveta Net
06 Zvezdy
07 Udalil Tvoy Nomer
08 Leningradskiy Blues
09 Lubit 'i Vypolnyat'