Darkwave duo Corlyx wander a dark dreamscape in their video for "White Wolf", an unapologetically gothic melody featured on their third studio album Together Apart, out now though Negative Gain Productions.
"White Wolf" leads you into a shadowy fantasy world, where the hunter becomes the hunted. It's an idea Corlyx toyed around with for years, They always loved switching roles and this video was the perfect opportunity. The lyrics are about how power corrupts, night fades into the eyes of the White Wolf, and with the video, the fairy-like forest innocence portrayed in the beginning, isn't what it seems, so beautifully grotesque, she is the White Wolf. The English woods already have such a haunted and enchanting beauty and when they went there to shoot the inspiration for the shots and Direction was everywhere. Everything Corlyx does creatively has light and dark contrasting elements.
As Vocalist/Composer Caitilin Stokes explains:
"This video is the fairytale version of my journey as a woman in the world, from once being preyed upon transforming into the hunter not only did I become stronger from my experiences maybe I was always the White Wolf deep down."
Watch the video below:
Corlyx was formed in Los Angeles in 2015, with the meeting of singer-songwriter Caitlin Stokes and Producer/Guitarist Brandon Ashley. The duo released their first EP "One Of Us" one year following Corlyx's inception, then moved to Berlin Germany to work on their first full-length album "Music 2F2".
Berlin brought so much inspiration to their music and songwriting, the grotesque landscape of the inner city allowed the Duo to fully express their darker inclinations.
Following this, Corlyx relocated to the UK, to work on their second studio Album "In2 The Skin" (released August 16th, 2019). It was from then that the pair would then develop their live show, touring in both countries, Germany and England.
"White Wolf" is the third single off Corlyx's third album Together Apart out now via Negative Gain.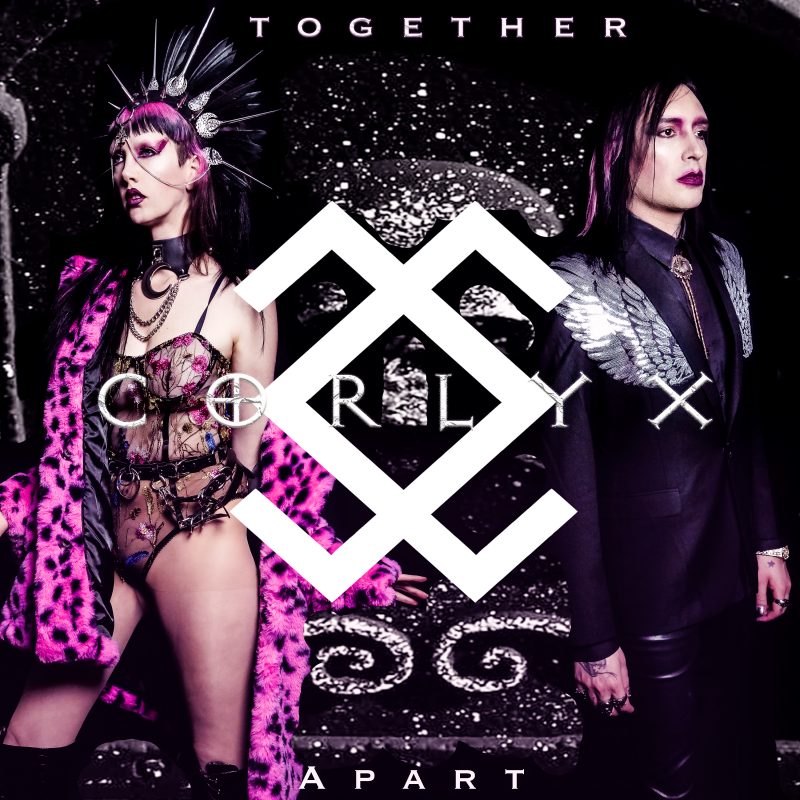 Follow Corlyx: