"Can you see me falling, can you see me?"
The powerful vocals of Swedish singer Tess de la Cour, highlighted with the eerie distant cries, wails, orchestral strings, and a theremin sound, takes centre stage with Memoria's spellbinding "Along The Sea", featuring Nicklas Stenemo (Kite). Rumbling synths, monotonous drumming, and an ominous guitar build an epic, ghostly atmosphere that captivates and envelops you in sound; the swaddling a means of comfort in times of isolation.
There is an ancient sound in this track, recalling Sigur Ros – although performed with modern instruments and dynamics, the influence of folk and ancestral trauma echo strongly through the song. It is a gorgeous call for help.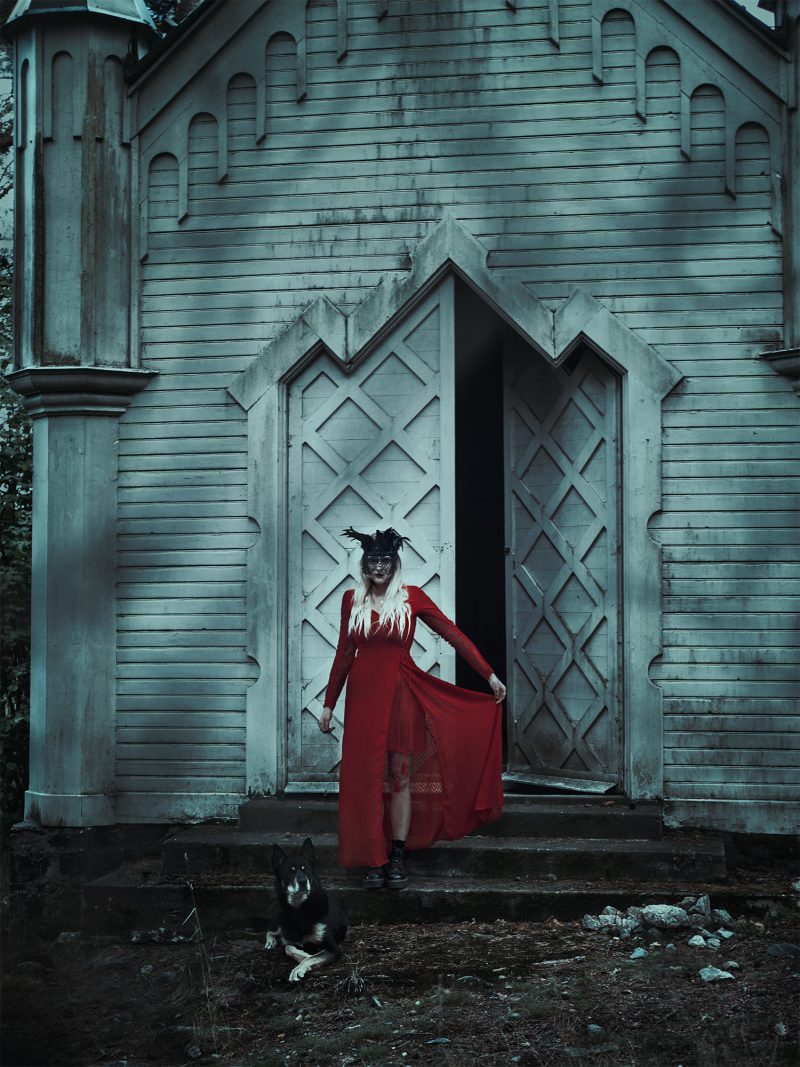 "The song is about loneliness and sadness," says de la Cour. "A longing to escape to better times. Wishing that life was different. And hoping that people around you could see how you feel."
The video for "Along The Sea", directed by Per Norman, highlights the feelings of isolation and madness, isolating the performers in a cloak of darkness; a slow-motion dream state.
Watch the video below:
Memoria is Tess de la Cour's solo darkwave/postpunk project.  This is the first single from Memoria's forthcoming second album, following the energetic darkwave of Cravings.
Follow Memoria: