Los Angeles based minimal EBM duo Spike Hellis have announced their second EP, quickly following up their previous work Crisis Talk, which was issued through Australian label Burning Rose this past May.
The new EP is the second of three from the creative collaboration of Cortland Dévon Gibson & model Elaine Chang. who began to establish themselves as a formidable force in the Southern California underground scene just mere 8 months ago, conducting a corrosive series of intense live audiovisual performances that incorporates a broad sonic palette from various synth-driven disciplines such as industrial, new beat, techno, freestyle, pop, electro, and of course EBM.
Spike Hellis has already earned the respect of electronic music veterans in the LA scene, with tracks already remixed by Susan Subtract (High-Functioning Flesh, Physical Wash), Juan Mendez (Silent Servant), and have crossed to the other coast with mixes from NYC's Multiple Man.
Listen to the EP's tracks "Swamp" & "Mouth" below:
One of the many things that separate Spike Hellis from their contemporaries is their clever sampling and sound design. Their forthcoming EP Smile for the World centers around the SH-101—shifting from pummeling, detuned basslines to arpeggiated loops carefully modulated and infectiously syncopated to caustic rhythms. Their sequences are dynamically crafted and move effortlessly between all hard-dance subgenres.
While their debut EP Crisis Talk spoke to a wider narrative of humankind acting out of self-interest and contributing to an inevitable doomsday scenario; Smile for the World does not veer far from that path.
On round two of three, Gibson and Chang have concurrently shifted the focus to a more personal level. Addiction is a major driving force behind their dedication to music. Their daily commute to their studio in Skid Row is a sobering reminder where things can lead if you don't take care.
"Hard facts turned into hard beats."
Smile for the World is out August 7th via Dream Recordings.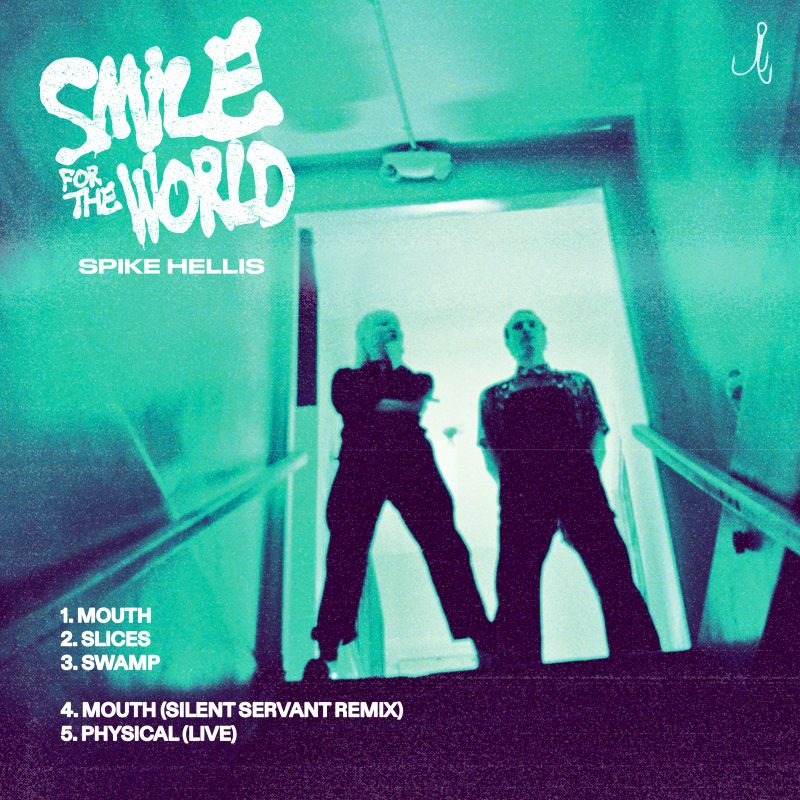 *Featured photo by Mario Lopez Viveros