On the heels of his 2020 debut EP via Burning Rose, London's Maurice Business finds himself trapped inside a  flesh suit on Wall Street, leading to the lands of Stock Market Rhythms.
Woven inside his bittersweet, melancholic lyrics is a playfulness underlying the bubbly retro-infused synth melodies. It's genuinely hard to tell what decade Maurice Business calls home – or if it's simply the dark, cyclical nature of the capitalist hamster wheel. This glorious album, nonetheless, is a potent blend of passionate synth-pop and biting wit. Maurice's rich, full-bodied vocals bellow a blistering critique of the mundane horrors of the 21st-century rat race against a thundering tapestry of synthesizers. Think DEVO and early New Order meets the philosophical Tears For Fears…with a side helping of Tom Wolfe's Bonfire of the Vanities.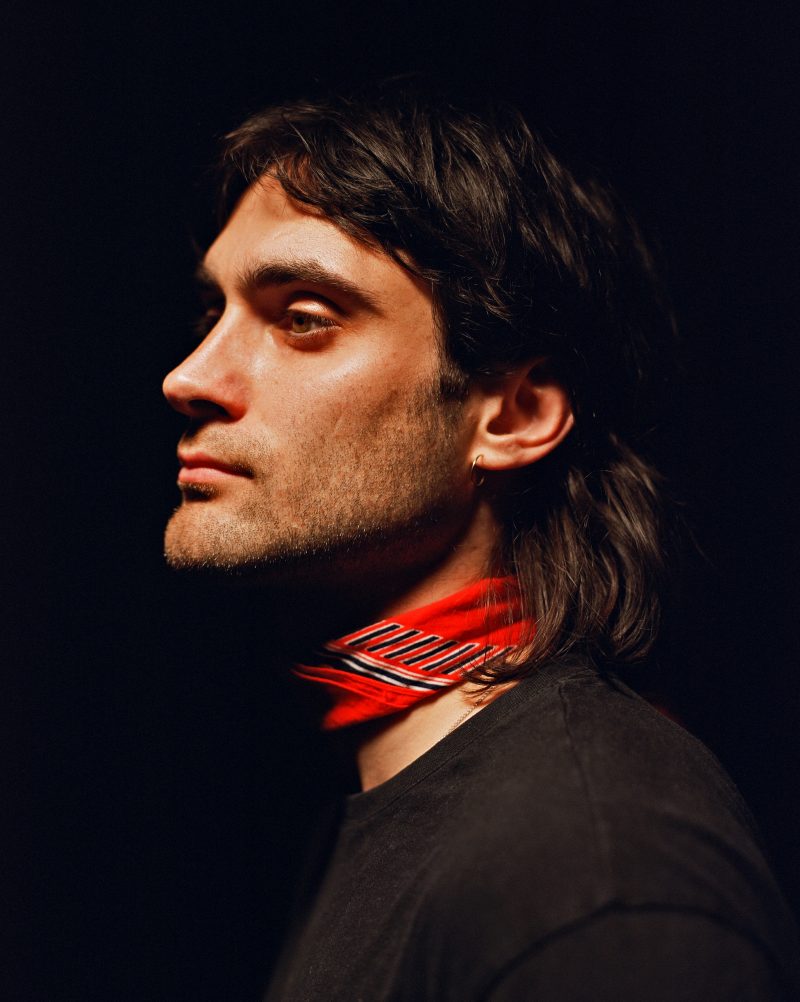 "What's really going through their head, and how did they get there?" he muses. Stock Market Rhythms channels through four fabulous tales of what is in the mind of one of these creatures. Some were written in jest; some from earnestness, but all four tracks are bangin' club anthems for this jumbled-up corporate existence.
Maurice Business mines stories from his autobiography, all the while straddling the time-space continuum. His melancholy lyrics, laced with a dark humour, hold a personal insight into his own bleached mind, touching on betrayal, tragedies, and stupidity.
Listen to the EP below:
Stock Market Rhythms will be available on digital and cassette (limited to 100 on toxic green tape) on May 21st via Third Coming Records.
Follow Maurice Business: