"So-called experimental can only remain so if you keep challenging yourself." – Cinder
The mercurial Scottish artist Cinder thrives on chance and transformation, collaging elements of noise, balladry, soundtrack, catharsis, and improvisation. At long last, her long-awaited back catalog is resurfacing, alongside multiple new works.
Initially exploding on the UK punk scene in the early 1980s as The Freeze, a move to London shifted her exploration into the worlds of industrial and post-punk. After a series of celebrated albums for the Midnight Music label as well as collaborations with This Mortal Coil and Cocteau Twins, Cinder migrated to the United States, Hong Kong and Japan, expanding her musical horizons in each continent and cultivating a fruitful partnership with Viennese experimental institution, Editions Mego.
"All sound is music," says Cinder, who employed tape hiss, ticking clocks, flicking flames, and distant whispers in the sonic tapestry of her third album, The Wind Is Strong. Although Cinder included the subtitle "A Cindytalk diversion" in the sleeve notes, The Wind Is Strong… is crucial to the project's canon, demonstrating the versatility of her unique ear and intuition. The cinematic album: a mix of musique concréte, haunted reverie, and desolate beauty, remains one of the most ambitious – and elusive -in the Cindytalk discography. Originating as a soundtrack to a film by Ivan Unwin entitled Eclipse (The Amateur Enthusiast's Guide To Virus Deployment), the album was inspired heavily by Alan Splet's eerie sound design for David Lynch's Eraserhead. Long out of print, the fifteen tracks flow between field recordings, piano vignettes, and metallic haze – a hybrid palette Cinder deemed "ambi-dustrial."
The film was originally slated for release by Factory Records' video division, Ikon. Unfortunately, Ikon collapsed on the eve of the project's completion, so the film was never distributed. Their label at the time, Midnight Music, repackaged Cindytalk's score as an LP in 1990 under the name The Wind Is Strong – A Sparrow Dances, Piercing Holes in Our Sky.
The ambitious fourth album, Wappinschaw, was inspired by Scotland and its struggle for independence. At the time of its recording, Cinder was attempting to leave London. But as much as "ideas of homecoming were percolating," there remained old ghosts to exorcise, culminating in Wappinschaw's heady, harrowing voyage: "An invocation of spirits of resistance – as much a declaration of war as a declaration of love."
The title refers to an archaic Scottish battle inspection, during which clan chieftains surveyed their group's weapons to ensure they were ready for combat. Opening with an aching vocal rendition of British folk standard The First Time Ever (I Saw Your Face), the album surges into A Song Of Changes. The mood fragments into feverish dirge, pensive spirituals, noir abstraction, spoken word, bagpipe drone, and apocalyptic post-punk. Cinder describes the creation of Wappinschaw as a "precarious" process, composed from "scraps" with abruptly shifting personnel, a situation compounded by the impending dissolution of Midnight Music.
Listen below:

Wappinschaw and The Wind Is Strong are both out 30 July through Dais Records.
Pre-Order:
Cindytalk – Wappinschaw
Cindytalk – The Wind Is Strong…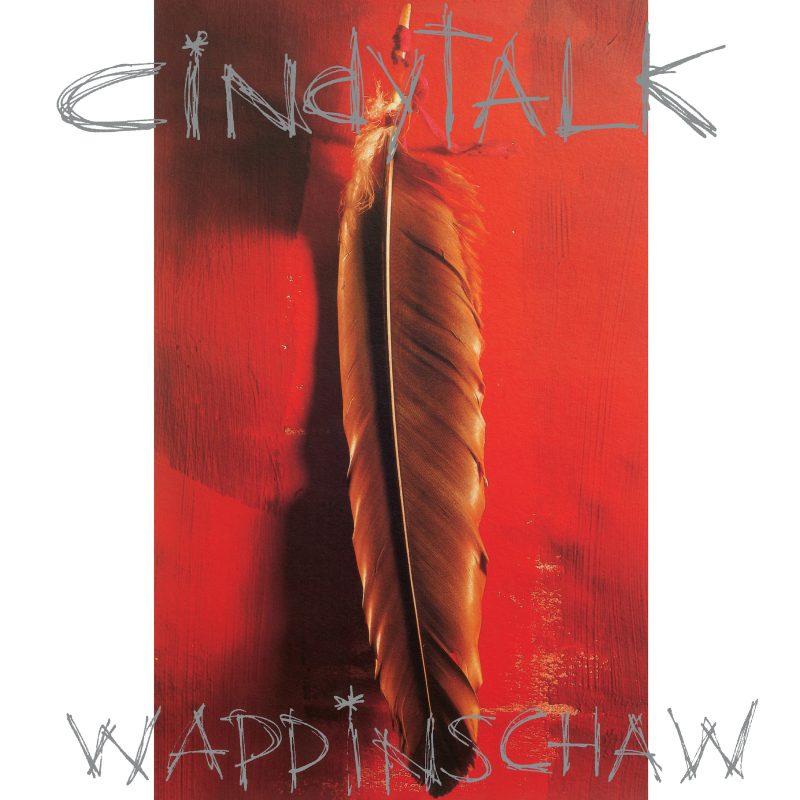 Wappinschaw Track Listing
1. The First Time Ever
2. A Song Of Changes
3. Empty Hand
4. Return To Pain
5. Wheesht
6. Snowkisss
7. Secrets And Falling
8. Disappear
9. Träumlose Nachte
10. And Now In Sunshine
11. Prince Of Lies
12. Hush
13. Muster
CD & Digital Bonus Tracks
The Moon Above Me
In Sunshine
Old Jack Must Die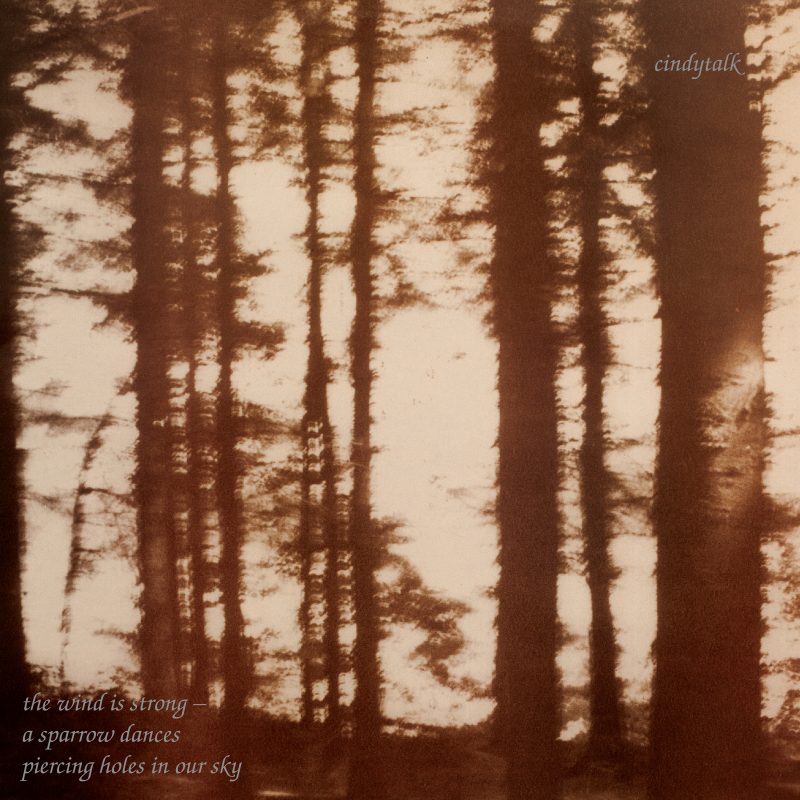 The Wind Is Strong… Track Listing
1. Landing
2. Firstsight
3. To The Room
4. Waiting
5. Through Flowers
6. Secondsight
7. Through The Forest
8. Arrival
9. Is There A Room For Hire
10. Choked I
11. Choked II
12. Dream Ritual
13. Morning Bell
14. On Snowmoor
15. Angel Wings
*Photo courtesy of Steve Gullick