The Violent Youth, a post-punk outfit from Belarus, recently released their new album: Ostavaites Na Linii. On the heels of their fourth studio album, Tam, Gde Nas Net, songwriter, multi-instrumentalist, and creative force Arthur Tsymbal continues a new trajectory in his artistry – and recording vocals in Tsymbal's native Russian. Ostavaites Na Linii continues the duo's darkwave, synth-pop, and post-punk sound. Their dynamic and captivating music is brimming with warm emotions that soar to the heights of new-wave passion. This unabashed sincerity is the result of the brilliant songwriting crafted by frontman Tsymbal in Augsburg, Germany, and his bandmate and keyboardist Egor Ivakhnenko over in the Russian capital, Moscow.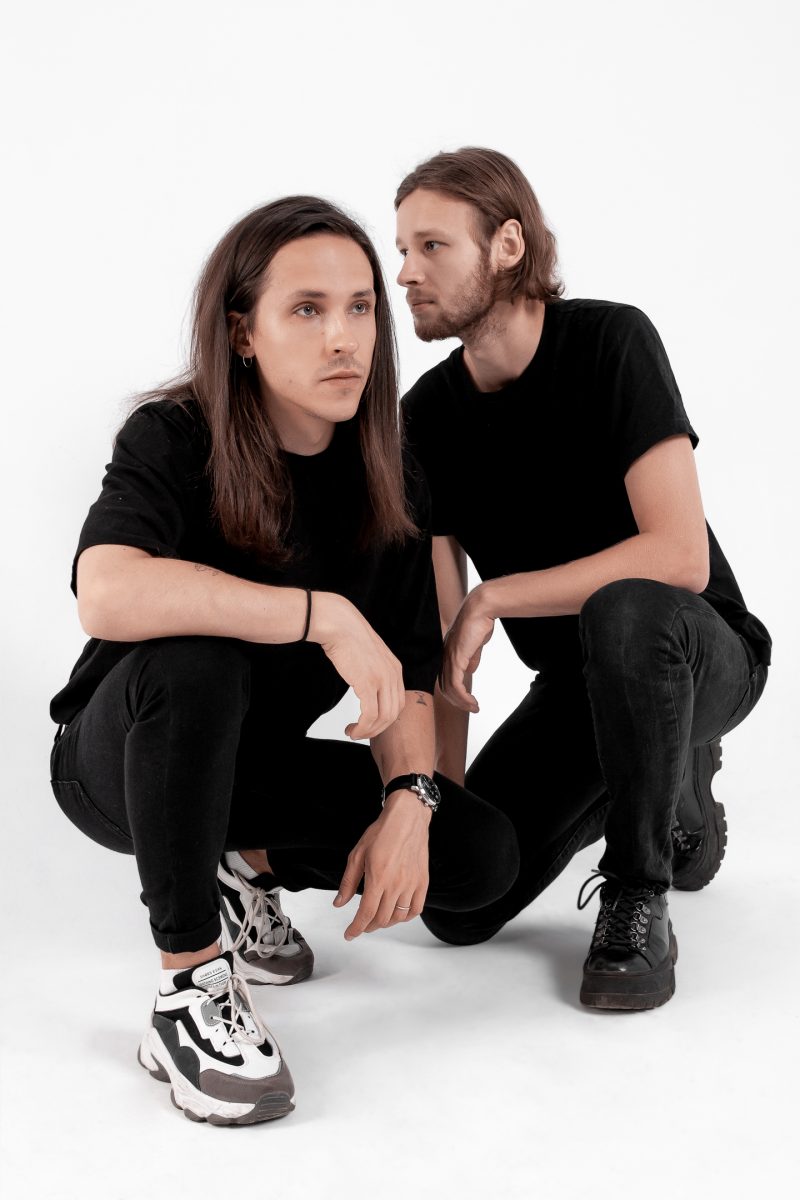 For those who don't understand Russian, these earnest emotions expressed through music still transcend language, with stirring vocals and beautiful instrumentation, conveying their universal themes, such as leaving a place of familiarity. "I think it doesn't matter what language you sing," says Tsymbal. "Music connects people. Russian is a beautiful language, and we are always happy when people find themselves in our songs and say 'Hey, thats me!' Much of the album's lyrics were written based on my feelings. They are based on 'everyday problems.' 
The Violent Youth follows the lead of dark-pop and post-punk bands like Molchat Doma and Ploho in securing a global audience, and embracing the international following that eluded Soviet luminaries like KINO, Biokonstruktor, and Tehnologia during the Cold War. Sonically, however, The Violent Youth at times sounds more like Simple Minds, Depeche Mode, and Ultravox with their warmth and passion. They are not detached, nor are they gloomy…and, there's even a searing sax solo in the intoxicatingly dancefloor-friendly and synth-driven track "Vino".
"Before The Violent Youth I was singing in an indie band in Minsk," says Tsymbal, "and when the band split up I was thinking about creating a project where I can play music that I like and listen to every day, for example Depeche Mode, Hurts, CHVRCHES, The Cure, The Human League and others. Now we use more guitars, but early TVY albums were made 95 percent with synthesizers only. I want to make a new sound with every album, so this vision varies every time." 
The Violent Youth's Ostavaites Na Linii is out now.
Order the album here.
Follow The Violent Youth: