Founded in 2013 in the Midwest, Esoterik, announce the latest single off Alchemy, their sophomore LP, entitled "Fire". Esoterik is a darkwave duo that hails from Oklahoma City, Oklahoma, formed in early 2013 by Allison Eckfeldt and Brady Bledsoe.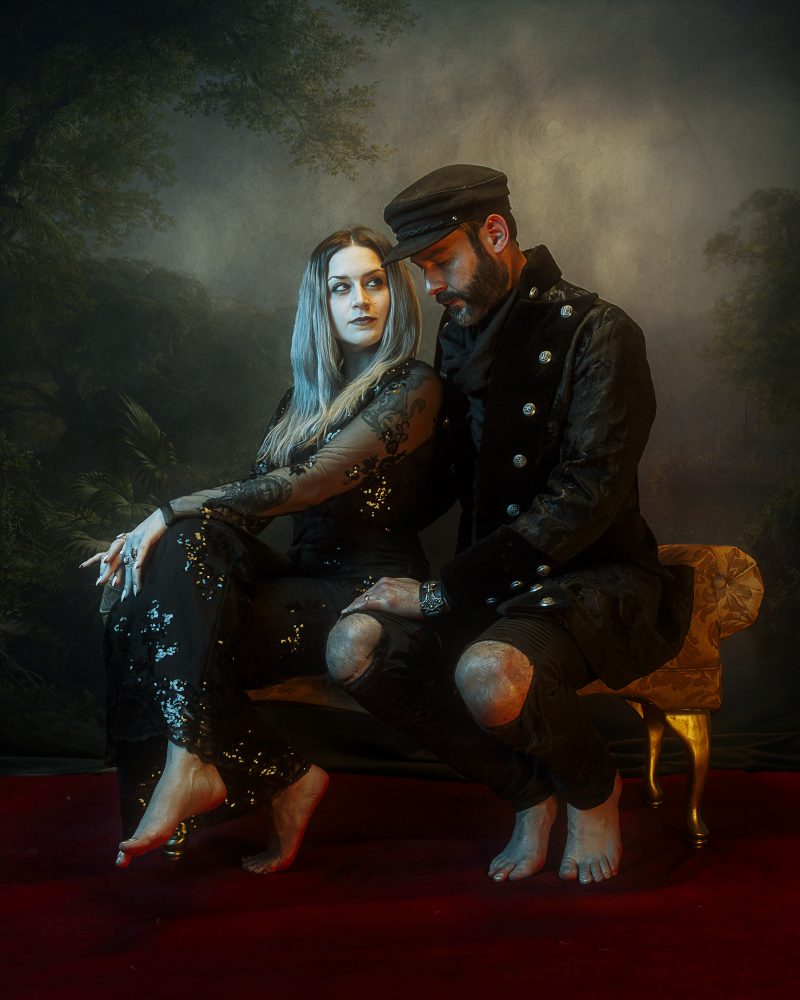 With a lyric video produced by Psyklon Industries, "Fire" is bursting with runes, allusions to Norse mythology and a striking female lead voice reminiscent of Nina Hagen or Lene Lovich. The band accurately places "Fire" in the realm of "Pagan-Synth." There are also sonic elements of Depeche Mode, Eivor, Faith and the Muse, and ionnalee.
"Lyrically, Fire takes a closer look at what it means to be human and how perspective colors all aspects of our life," the band explains. The fables we tell day to day, grievances and perceived wrongs, seem to lose their potency once we shine some light into the dark corners of our mind. Much like associations with the alchemical symbol of Fire, emotions of passion give rise to compassion.
Listen and watch below:
Esoterik's "Fire" is accompanied by remixes by 80's inspired Canadian artist Daniel Belasco of Glass Apple Bonzai and North Carolina-based synthpop duo IIOIOIOII.  
Meanwhile, Alchemy is scheduled for release in the Spring of 2022 via Trisol Records.
Follow Esoterik: