Get ready for a real dazzler: songwriter, producer and visual artist Jorge Elbrecht takes us on an epic adventure through the bizarre, ancient futuristic landscapes of…Clash of the Titans! Zardoz! The Canon Films version of Hercules! And a pit stop at the Gary Numan Pleasures album cover after a Nina Hagen show!
What is this behemoth, you ask?
The minimal electro pop number is called Perish, the second co-writing effort between Elbrecht and Geneva Jacuzzi (after 2018's Guillotine).  Elbrecht is no stranger to the music scene, having collaborated with everyone musically from Drab Majesty, to SRSQ, to Ariel Pink, to Sky Ferreria….and artistically with renowned sculptor Max Hooper Schneider. Elbrecht is also a founder of the band/art collective Lansing-Dreiden. Elbrecht also holds writing and production credits on Ariel Pink's critically acclaimed album Pom Pom and Dedicated to Bobby Jameson, as well as mixing Japanese Breakfast's Soft Sounds From Another Planet and co-producing and mixing albums from Gang Gang Dance and Wild Nothing.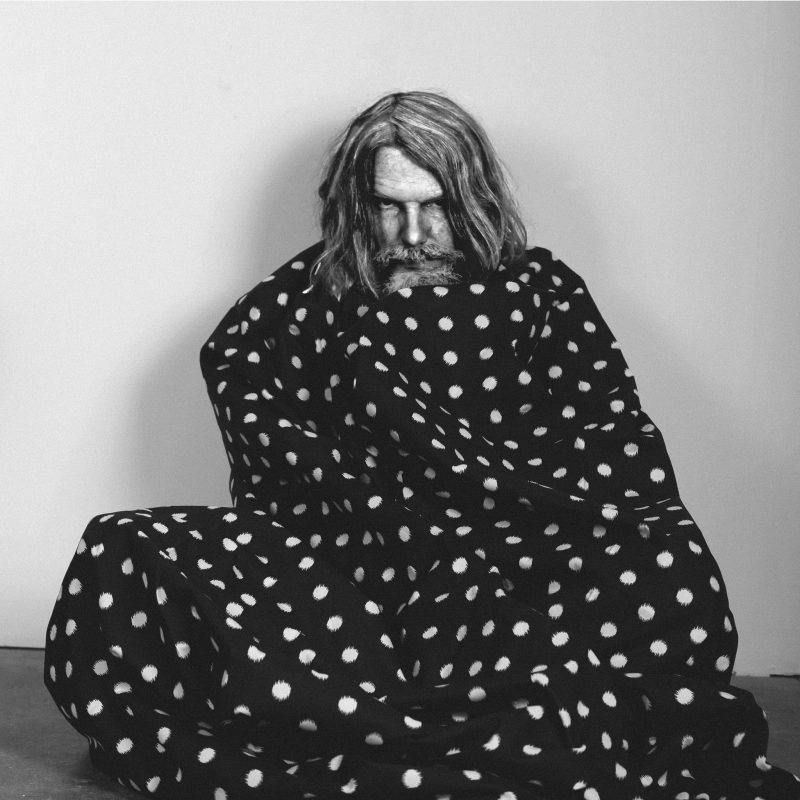 Elbrecht's intense battle with depression over the state of the world and his dwindling passion for the "mindless, like-based new" has resulted in focusing on some serious me-time artistically. "There was no other option but to fast-forward into a physiological twilight," says Elbrecht's team. Putting his own passions on hold led to a great many hiccups, thwarted recording, and scattered projects. Elbrecht lamented the art and music he felt he had lost to commercialism and the vapid culture industry and fell down an intense spiral.
"He wished he existed in a time where he could enjoy the world around him… I think he was trying his hardest to block it out with things he preferred," gathers the artist's father.
O, Fortuna! You have smiled upon the brave, for the accompanying video for Perish is a real treat: an epic odyssey through space and time. Director Zev Deans reflects on the making of the unforgettable video: "There are themes of existential dread at times, while the song maintains a very campy atmosphere…I re-contextualized the film's aesthetic as a backdrop to Elbrecht's own lore and imagery."
Deans cites a number of 70s sci-fi films as inspiration, particularly those that "dealt with closed utopian societies in the distant future that have uniquely bizarre relationships with death and immortality." Dean describes the aesthetic of these films as "delightfully horrendous," singling out "the gonzo" Zardoz as "the singlemost thoughtful incarnation of this trend, while boasting and absolutely batshit aesthetic that few other movies can touch."
Elbrecht has a lot more tricks up his sleeve, soon to be announced.
Good to have you among us, Jorge.
Behold: the eighth wonder of the world.
Gloss Coma 002 is out now.