I found a baby with the blood so sweet
only terror coursing through the tender meat
but when I took him in my arms I could see
he'd been lying there crying for a week
Los Angeles-based "American Miserabilism" act D I A M O N D S have unveiled a haunting new track with the ominous title I Found A Baby In The Woods. Dripping with American Gothic and romanticism alike, the track was originally penned by D I A M O N D S singer-songwriter Joseph Gárate for a short film by writer Michelle Tea called Release The Bats. This particular song didn't make it in the film, although a demo of the A-side We Share Blood did.
Gárate explained the context of the song's unsettling lyrics:
"The film is about a…misunderstood young goth girl who, through a series of unusual circumstances, saves a baby from a group of local neo-Nazis. I was moved by its resolution in which the girl, who previously just couldn't buy into modern life's conventions and posturing, was surprisingly compelled to keep and protect the child and for the first time seemed almost "happy." The story COULD have been interpreted as an allegory about parenthood, but…the ideas in the movie were so beautiful that it caused me to dream up the idea for I Found a Baby in the Woods. My song is about something totally different but the connection is obvious.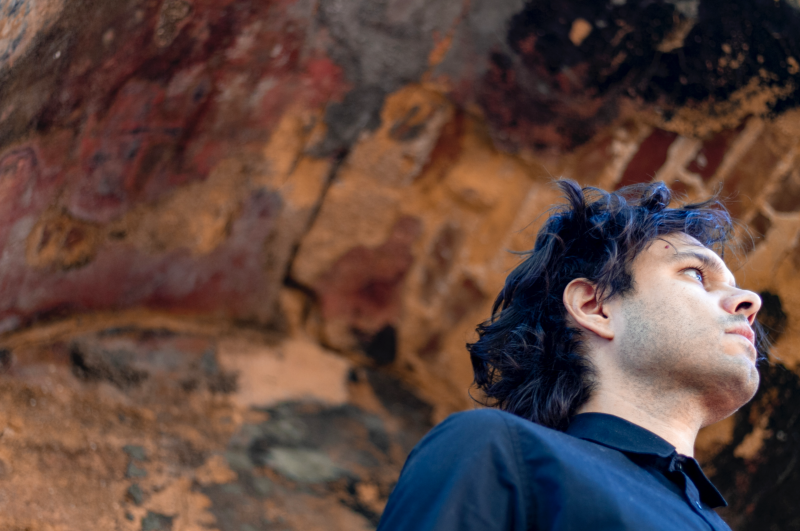 It's apparent that our relationships can change how we view ourselves. We might project certain things onto those we love. We might create new anxieties or perhaps develop an inflated sense of self-importance. There seemed to be endless ways to explore this character and the song wrote itself one afternoon when I drove along the freeway. It's also obvious to me that, even though it's a total abstraction, I probably wouldn't have written it if I weren't a parent. I was compelled to write though about this person who isn't really up for the challenge. He is caught up in life's cruel cycle and, in the end, abandons the child the same way the person before him did."
Gárate is currently shooting a video for this song.
Listen to I Found A Baby In The Woods here:
Follow D I A M O N D S: