For the first time in nearly twenty-five years, Columbus, Ohio's goth rock legends The Wake announce a new album sure to bring a tasty chill to our cold, black hearts: Perfumes and Fripperies, appropriately set for release on the 30th of October.
Metaphorically, the band describes Perfumes and Fripperies as "the space between the weight of darkness and the hazy, sheen of dreams. Here – dark, uneasy truths are revealed, fate and resolution come to terms, whispering dreams and memories dance together in the moon light… there will be no sleep tonight." Food for the soul, and goth as hell.
"As our first full-length release in nearly 25 years, we wanted to make an unforgettable album that would represent The Wake of 2020 while also honoring our legacy. Inspiration for the ten tracks was drawn from many disparate sources and circumstances, written and recorded over a long stretch of time," says Troy Payne.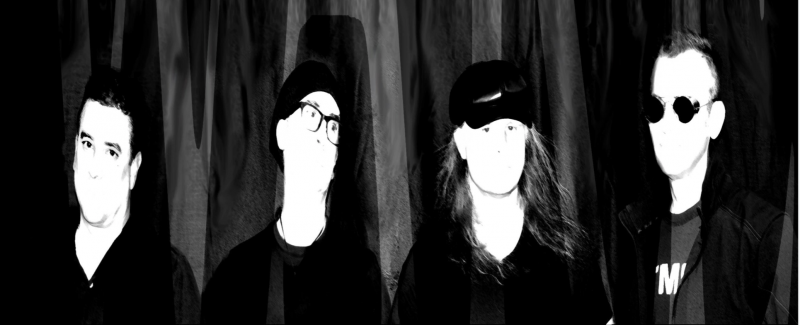 Leading the fray is the chilling track Hammer Hall, your new anthem for spooky season, bursting with icy synths and thunderous vocals – strongly calling to mind Sisters of Mercy and Clan of Xymox…but with a uniquely American twist. Hammer Hall is a lushly layered, powerful, dark soundscape laced with infectious hooks.
Recorded over many months in different locations and various circumstances in the band's native Ohio, the album comes together to speak with one voice. This long-play was mixed by Matt Hagberg at VMS in Columbus, OH, and mastered by Emily Lazar at The Lodge in NYC. The striking cover art was adapted from Fiona Hall's Vaporized.
After vocalist Troy Payne and guitarist Richard Witherspoon formed the group in 1986, The Wake earned critical accolades as part of goth's "second wave," appearing on numerous compilations with bands like Alien Sex Fiend and Christian Death, as well as touring Europe and the US with the likes of Skinny Puppy and Nine Inch Nails. Since the band's inception, Payne and Witherspoon have weathered a rotating cast of drummers and bassists throughout their history, but maintained their core sound with the current lineup of longtime bandmates James Tramel and Daniel C.
In 1993, The Wake released their debut album Masked via Cleopatra Records, considered to be a landmark recording to this day. The band had other successful releases: Christine, an EP of songs remixed by Rosetta Stone, and their third release in 1996, when they collaborated with Ministry's former engineer "Fluffy" on the 1996 album Nine Ways.
From its inception, The Wake has been an outlier – an unlikely band, from an unlikely place, making unlikely music, and succeeding. When Payne and Witherspoon founded the band, they admit surprise at a shared sense of "cool" still endures and flourishes over three decades later.
Payne adds, "This album is a link to our past, a totem of the present, and a glimpse of the future. There's never a question of who you're listening to, but there is a fresh, modern feel to all the things that you liked about us in the first place. I think this record will appeal to diehard Wake fans, as well as dark music lovers that have never heard us before."
Perfumes and Fripperies will be available digitally everywhere, including Spotify and Apple Music and on CD via Blaylox Records. The album can already be pre-ordered directly from the band via Bandcamp.
Happy Hallowe'en.
Preorder the album here:
Check out the single Hammer Hall here: