Russian Coldwave duo Låska have unveiled their animated video for "Grau", a bleak and buzzing electronic music track about the winter months of Berlin and Moscow; two cities whose industrial landscapes are part of the overarching theme of the project's recently released album Strangers.
The video for "Grau" features illustrations and direction from Russian artist Alisa Menshikova and features some key architectural spots in Moscow and Berlin aside from Red Square and Brandenburg Gates.
As Låska explains:
"Our new album Strangers was deeply influenced by architectural landscapes, modernist and brutalist buildings, Bauhaus, concrete and the feeling you get when you are stranded within grey walls and wide streets of the megapolis. The two cities have that in common, especially in the darker months of the year when all of the city just becomes grey (grau in german), and this grey colour blends in with all the people, buildings, and the sky. The instrumental track mixes distorted synths and guitar just like cities' never-ending winter twilight mixes all the colours to grey.
Alisa took some images we made of Berlin during our first year here – TV Tower at Alexanderplatz, White City (a Bauhaus masterpiece in our current neighbourhood), Le Corbusier's Unité d'Habitation, Bauhaus Archive Museum, etc. – reproduced them with the drypoint technique, added images of our previous home – Moscow (+ some smaller Russian cities with recognizable Soviet scenes in the mix) and animated them into a sequence of moody postcards.
Alisa Menshikova is a young artist and a student of the British School of Art and Design in Moscow. She currently works with a drypoint printmaking technique. This way of work demands numerous outtakes to find the best paint amount, so she came up with the idea to recycle them by scanning and composing them into animation."
Watch the video for "Grau" below:
Låska is inspired by the 80's coldwave and synth-wave scene with its underground dilettante approach and raw sounds. Sonically, the duo cities their influences from bands such as  Imperia, Beta Evers, Depeche Mode, Cabaret Voltaire, Linear Movement, and Grauzone.
Their music is also influenced by Berlin during the Cold War era with its brutalist architecture, and the city in its current era with its vast industrial landscapes and dark echoing techno-clubs—the loneliness and the struggle to find yourself in this setting.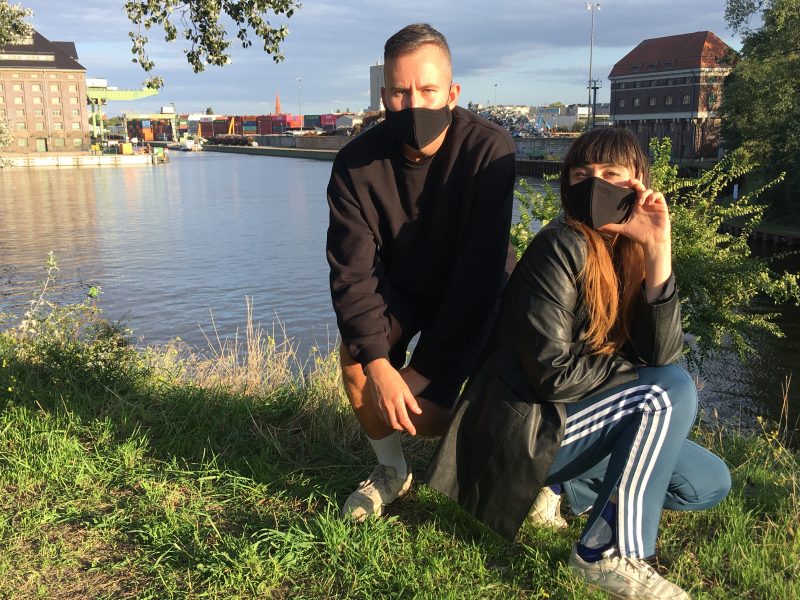 Strangers is the second release from Låska following a self-titled cassette on French label Distag.
Laska's Stranger's is out now through DKA Records.