Industrial post-punk outfit Four Quarters releases a new EP, Shallow Gore. Forging a new direction for the band, singer-songwriter Zubin Isaac takes influence from Berlin School Techno sounds by incorporating precise synths, loud electric guitars, and modified vocals run through an amp. Isaac counts industrial artists such as The Soft Moon and Jesus Lizard as inspiration for this foray into the world of the avant garde.
"This sleazy, raw, punk-rock instrumentation was contrasted with tightly sequenced, dance-inspired motorik drum patterns and more precise, repetitive synthesizer parts," says Isaac. "I like to think that a combination of human energy with electronic consistency and relentlessness created a psychedelic, experimental series of tracks that dip their toes in a variety of different genres."
Isaac started writing his trilogy after arriving in the US from Hong Kong (via India and Vietnam) and debuted that concept with 2018's Eden. "The trilogy follows an unnamed character through their challenges and in the first EP we see them come to terms with the "real world" as they leave Eden behind in a big storm.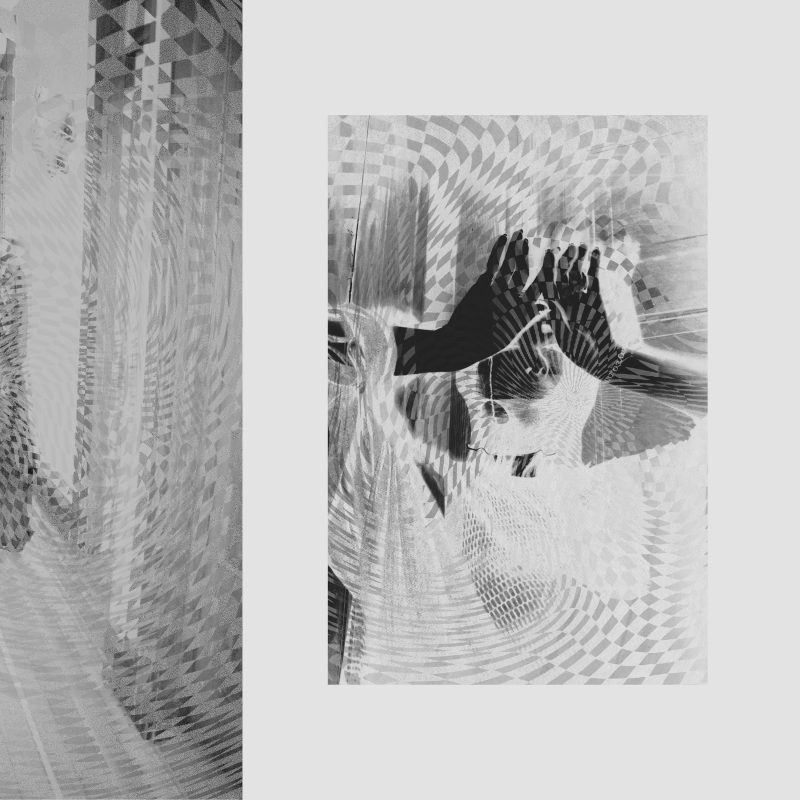 "My hands are dry, they don't push, don't clutch"
Isaac describes the protagonist of the opening track, Carrion, as struggling with maintaining harmony with the outside world without becoming too dependent.
The music video for the self-titled second track shows the character using a VR headset and other methods as they try to "plug all the holes" and create a self-styled existence inside their own head. They realise their previous views on love and forming relationships with others is outdated and might not survive in their current existence.
The EP ends with Back on Black, where the character realises they need to become a conduit for a positive energy, and attempt to leave behind something positive in the world. "They understand the only way to move forward and find true peace is by extinguishing the hate and longing for something external to complete them, says Isaac. "They've been through dark moments and made mistakes that haunt them. They're still not ready for judgement and continue to hold onto hope."
Four Quarters recently opened for Sound Of Ceres and Ian Chang in Savannah, and performing a variety of live experiences influenced Isaac's arrangements on this release. "I've tried to create music that's more realistic to recreate regardless of the size of the venue," says Isaac. "My dream is to be able to play the exact same set on a main festival stage and then in shitty basement and still have the energy translate."
Isaac initially formed Four Quarters as an emo/post-hardcore project when he was still in secondary school. He has been the sole songwriter and producer, branching his skills from guitar to "a bit of everything." Four Quarters embraces a revolving lineup of live musicians.
"I've since developed my sound, and slowly but steadily discovered more tools to help express myself sonically," Isaac says. After moving to Savannah, Georgia to pursue a degree in sound design he has since specialised in composing for films and adverts, working with brands such as Adidas and The North Face. "Learning to make music that conveys other people's visions and generally focusing on cinematic sound has helped me develop the textural elements of Four Quarters' music and really made me pay attention to the pacing of my releases and helped with creating concepts and progression," Isaac says.
The Shallow Gore EP was released independently Stay tuned for the sequel (and final EP in the trilogy) within the next two years.