Santa Rosa-based alternative pop artist Darwin presents his new single 'Dance Alone', a fantastic synth-led explosion of energy attesting to the strength of human spirit in these surreal and difficult times we are currently living in.
This new single follows up Darwin's recent We Are Matter EP (February 2020) and 2019's So Few Comets LP featuring contributions by David J (Bauhaus, Love and Rockets), Victor DeLorenzo (Violent Femmes), Brian Liesegang (Nine Inch Nails, Filter, Billy Corgan) and Kerry Brown (Smashing Pumpkins).
Written by Darwin (full name Darwin Meiners), this song was performed and recorded together with Julian Shah-Tayler (a.k.a. The Singularity), who also handled production and mixing. It was mastered by Zeus and Grammy-award-winning producer Robert Margouleff (DEVO, Stevie Wonder) at The Nest Studio in Hollywood.
"Dance Alone was written before the current stay at home orders and was not meant to be related in any way.  Initially, this was to be a song about regret and moving on but it soon morphed into something else," says Darwin.
"Despite its somber lyrics, I find hope and happiness in the freedom to simply be one's self regardless if they are alone or not.  Sometimes it's much easier to do when you're alone, in fact."
Straddling several genres simultaneously, Darwin's music is a welcome addition to 2020's musical palette. By assimilating new ideas, processes, and instrumentation into his work, Darwin continues to advance as an artist. Often found collaborating with renowned similar-minded artists, his alternative pop sound has a dark, electronic feel rooted in the 80s.
Informed via ethereal introspection, Darwin's music takes the listener on a sonic voyage that blurs the boundaries between nostalgia and the future. His stunning electronically-driven arrangements that are often complemented with visual art projections that reflect the signs of our times and remind us how rare beauty can be. His work commands attention.
Watch the video for "Dance Alone" below:
As of June 1, 'Dance Alone' will be available everywhere digitally, including Spotify, Apple Music, and Bandcamp.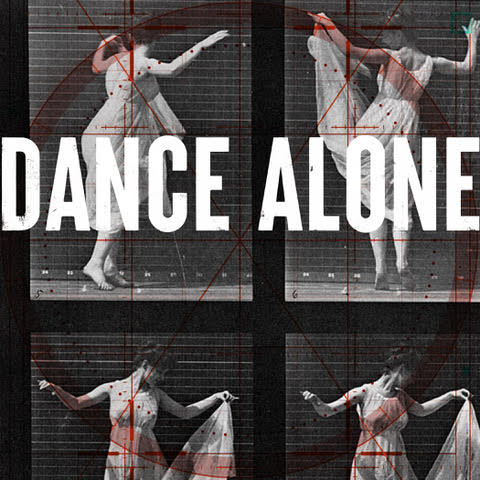 CREDITS
Written by Darwin
Produced + Mixed by Julian Shah-Tayler
Performed + Recorded by Darwin and Julian Shah-Tayler
Mastered by Zeus and Margouleff at the Nest Studio, Hollywood Ca.
Video Director: Linda Strawberry
Cover Art: Mark Gleason
Keep up with Darwin
Website | Bandcamp | Facebook | Twitter | Soundcloud | Instagram | Spotify | Apple Music | Press contact