Boston-based post-punk band Pilgrims of Yearning have been carving out a slice of New England's robust scene with their powerful live performances and powerful, politically-charged recordings. The band has been hard at work on their debut LP for much of the last year and change, and have announced the release of Forsaken Lands, due out in digital form on June 26th. With that in mind, we're honored to premiere the video for the incendiary single "In God You Trust." Watch below.
The video, directed by the band, is a tense performance video of sorts, featuring a series of high contrast images and fiery lighting. Jules Garat and Claudio Marcio perform a dual role, also appearing as a couple dressed to the nines, living in faux-excess, while the band (including bassist Sean Woodbury) performs in between the scenes. In time, both Marcio and Garat hold up messages calling out the hypocrisy of the world at large, focusing on healthcare workers, body positivity, and more. Marcio offers these words on the themes of the video and the lyrics:
"I see 'In God You Trust' as our direct message against the hegemony of the American narrative that ends up with privileges for a few and many of us discriminated against for not matching that narrative. The music in this song indeed originated from our non-conformity and rage against injustices that we as immigrants and people in other marginalized groups witness and live through every day. We wrote this song before the pandemic, but it remains very relevant as the inequalities have become even more apparent."
The track itself is as fiery as the video that accompanies it, with a razor-sharp rhythm section supplemented by buzzing synths, throbbing bass, and guitar work reminiscent of bands like Zounds and The Mob. The track is equally rooted in French and Belgian coldwave, South American post-punk, and anarcho punk, teetering the line between catchy romantic hooks and driving, angular energy.
Forsaken Lands was recorded in Boston by The Curtain Society's Roger Lavallee and mastered by Martin Bowes of Attrition. Check below for the full track listing, album artwork, and preorder link.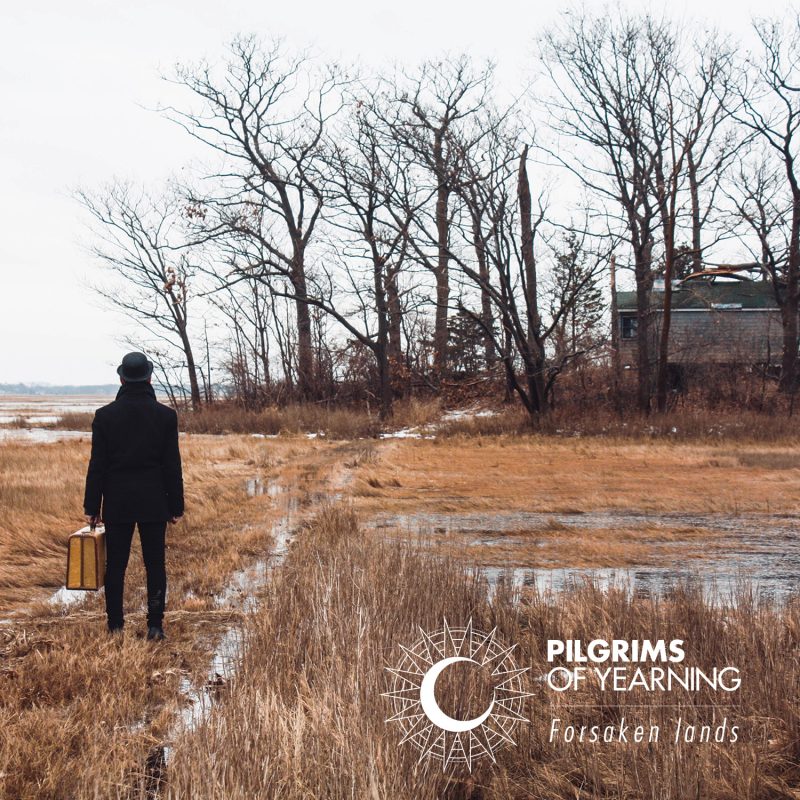 Pilgrims of Yearning- Forsaken Lands
1. The Visitor
2. In God You Trust
3. Haven
4. The Besieged
5. Withered
6. Florence
7. Bacchanalia (Remastered)
8. Unbroken Bells
9. 8 § 1227
Preorder digital album via Bandcamp
Photo by Rachael Shorr