It's been thirty years since Fields of the Nephilim released their highly acclaimed third album Elizium. Formed in 1984, Fields of the Nephilim is the creation of vocalist and frontman Carl McCoy. Fields of the Nephilim formed in Stevenage, Hertfordshire, UK in 1984: the band's name refers to magnetic fields and the Biblical race of destructive giants, born of renegade angels and human women. Their sound was innovative in the gothic scene, incorporating heavy metal elements to make a hard, bass and guitar-driven sound underneath McCoy's growled vocals. Lyrically, they incorporated mystical themes, especially relating to Sumerian Mythology, Hebrew Mysticism, and Aleister Crowley. Highly influential, especially in the world of goth, but also within the metal and electronic genres, their legacy endures to this day. You can hear their influence on bands like Swans, Godspeed! You Black Emperor, Explosions In The Sky, Wolves in The Throne Room, Behemoth, and more. Carl McCoy has even been called the "Uncle" of black metal.
The band's unique sound, an apocalyptic fusion of Victorian underworld-meets-Spaghetti Western, had an appearance to match (wide-brimmed hats, long duster coats, and cowboy boots, usually black and smothered in white flour as a substitute for dust), which set them apart from their contemporaries.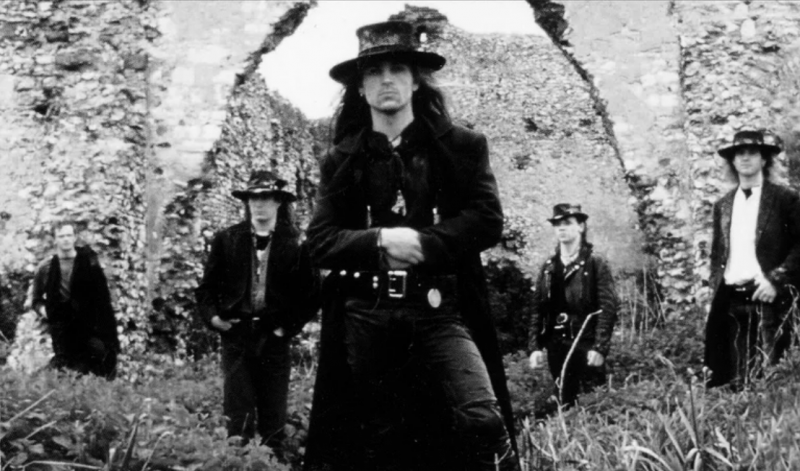 Carl McCoy ruminates on the evolution of the band:
"When everything else failed me, the Nephilim inspired me and gave me light in the darkness. As a musical vessel, we have never sold our soul or changed our tune to achieve major recognition. We always stood apart from everything else that was going on around us. The goth scene embraced us, but then so did many other scenes and subcultures. In the early days, the audiences didn't know how to take us but that is why we did what we wanted to do and certainly were not interested in doing what other bands were doing."
Beggars Arkive are happy to announce a 30th-anniversary vinyl reissue of Elizium, released by Beggars Banquet in 1990. Recorded and produced by Pink Floyd engineer Andy Jackson, the audio is via analogue transfer to 96khz/24 bit by John Dent at Loud, with vinyl mastering by Geoff Pesche at Abbey Road. The album is pressed on dark green 180g vinyl.
PRE-ORDER: https://fotn.ffm.to/elizium30
TRACK LISTING:
A1. (Dead But Dreaming)
A2. For Her Light
A3. At The Gates Of Silent Memory
A4. (Paradise Regained)
A5. Submission
B1. Sumerland (What Dreams May Come)
B2. Wail Of Sumer
B3. And There Will Your Heart Be Also