Many US bands have struggled to remain active since the Covid-19 pandemic hit with full force in the Spring. For bands that are accustomed to playing out live several times a week — for those for whom playing out live is their life's blood — the pandemic has struck especially hard. Such is the case with Texas postpunk/goth-pop act Rosegarden Funeral Party, who are debuting, exclusively at post-punk.com, their new series of live videos, "Invested in Nostalgia."
Below, Post-punk.com's Oliver Sheppard sits down with Rosegarden Funeral Party singer, songwriter, and guitarist Leah Lane to ask about the band's Covid-19 activities and what this multi-part video series entails. Included after the introductory interview is the new video for the old song "Blitzkrieg in Holland," exclusively available for Post-punk.com.
More details after the video: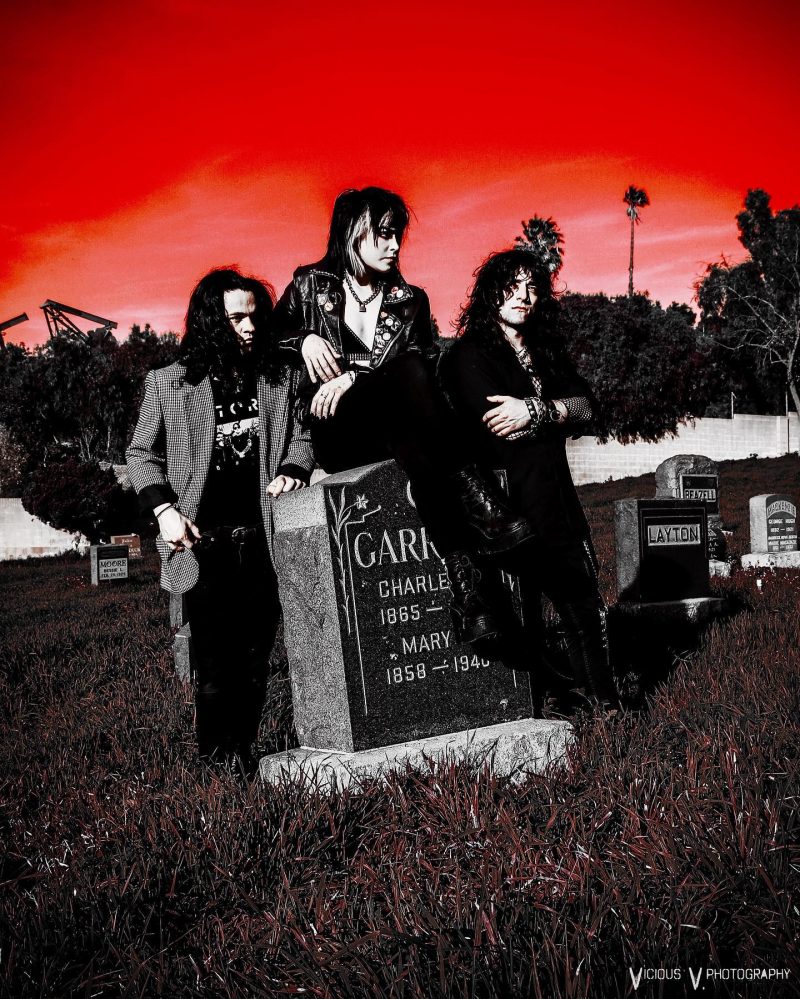 Earlier this month Rosegarden Funeral party unveiled their new video for "Salvation and Saving Face" on post-punk.com HERE.
Rosegarden Funeral Party have a Bandcamp page HERE.
Rosegarden Funeral Party also have a Facebook page HERE.
Photo by Vera Velma Hernandez.