One of the more unique artists emerging from New York City is alternative gothic beauty, "punk brat," and multidisciplinary artist Eve Minor. Minor hits the UK Hot 100 iTunes charts for the third time with Ashes, her third single off the self-produced and engineered album, 3:33. A mixture of black metal riffs, hardened trap beats, a dash of New York hardcore, and full punk rock ethos encompass the sultry vocals of Ashes. Mixing several styles of music now known as "Pop Violence," Eve Minor fiercely retains her DIY spirit and identity. This mother of invention's roots are clear…and her intentions clearer.
Eve Minor is ready for musical revolution. She has zero patience for the PR machine of branding, artificiality, or personality control. In fact, she's actively fighting it. Minor made headlines for her recent PASTE Magazine performance, where she appeared in a mesh mask and a dress made of a garbage bag to protest the abusive treatment from record producers and the disposable nature of pop music. She was accompanied by a trans interpretive dancer, a looming figure in a monk cowl, and her faithful companion "Jack," a skeleton operating her laptop.
3:33 is a performance art record combining machinima overlay imagery and unique soundsets in an aural collage, intended for the listener to take a spiritual journey to waking up, as she manifests her mysterious, elusive twin flame.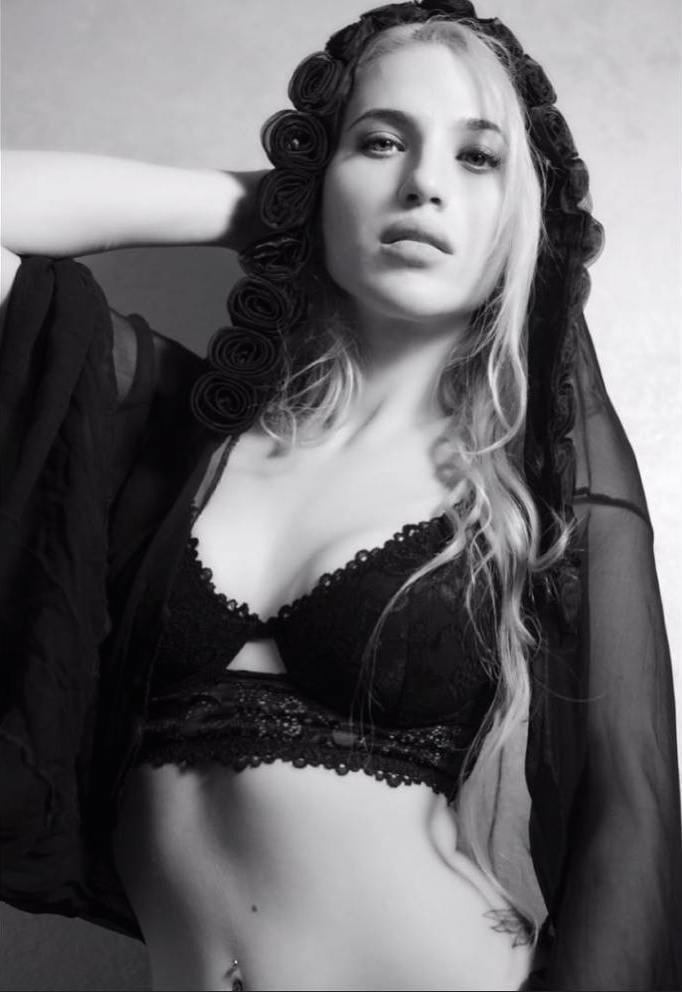 Minor is fiercely independent and proficient in a vast array of instruments. She uses her skills to push boundaries and blur lines between artistic mediums by relentlessly researching, tinkering, and sonically carving out her signature sound that her fans have termed "screwgaze." Minor is authentic punk through and through; a true survivor and hellraiser.
Her previous release, RedRedRed, landed Minor a spot on the charts and received praise from Sammy Pierre Duet from Goatwhore/Acid Bath, Tom Vishnes of Abbath/Gorgoroth, and Trap Pop Artist Saint JHN. Equal parts genius and insanity, as well as a true romantic, Eve Minor writes about her crushes and lovers openly and honestly. More often Greek tragedy than Grimm's fairy tale, she dives deep into childhood trauma, depression and the sense of displacement in a world she doesn't identify with. 3:33 is no different thematically, as there is a heavy sense of sorrow draped over the art piece.
Minor's Instagram is both parts entertaining and reality TV, as you get to witness an artist in throes of creation and madness. Her gothic pinup look is often compared to a "darker Marilyn Monroe," Barbie, and real life Harley Quinn, juxtaposing dark romanticism and classic beauty. (Having created a virtual game known as "Doll House," Eve Minor may very well break the mold of traditional dolls; working with a Mattel toy designer on creating the first Eve Minor doll expected Summer 2020 as part of her artist merch drop.)
Minor creates art to manifest her destiny. By the rapid success of its charts, it's very clear that the love Minor projects to the universe is being returned to her with the release of 3:33.