"I'm grey all over and I'm grey on my insides"
Gentle folk, take heed: the Cumbrian steelworking hamlet of Barrow-In-Furness is unleashing a fiery tempest guaranteed to blow you off-course. The Liars Club has gained, nay, demanded attention from the North-West from the band's den above their High Street record shop. Barrow's ferocious quartet of punk rascals releases Tutankhamen (out 25 May 2020 via Neoprima Music), their merciless first slice of a new EP that rules as ruthlessly as the boy pharaoh himself.
With a primal energy akin to Fear, The Damned, The Ruts, and early Black Flag, Noah Johnson (Vox), Daniel Milmine (Guitar), Matt Southwell (Drums) and Frank Kendall (Bass) pull positivity from the bleakest corners. Their merciless swathes of new-age punk is nothing if not brutally honest.
The industry town has quieted significantly since its heyday, spurring forth a restlessness not unlike the emergence of punk four decades prior. All they ever wanted was everything.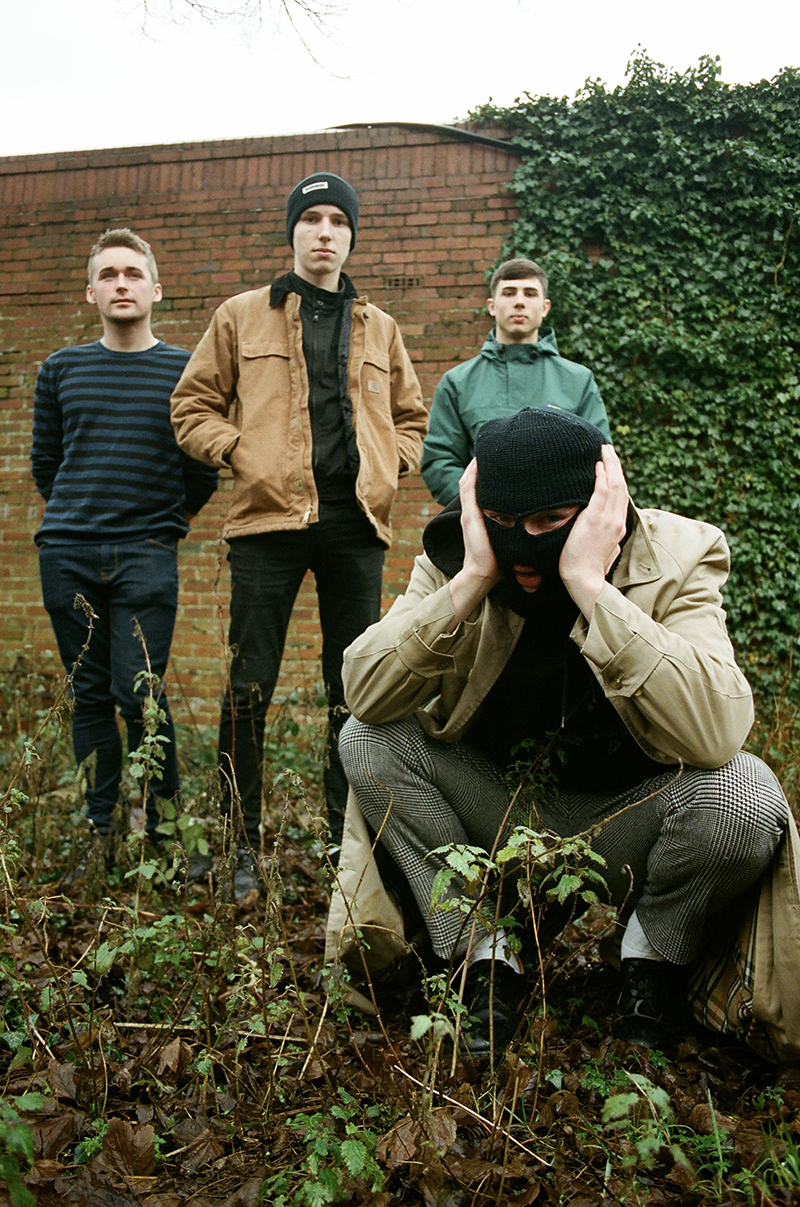 "Barrow made us, so we don't hate it; we deal with it," Johnson says. "We're just four working-class lads making an honest living in 'the man' industries which fund many lives in our town, but as soon as we're on stage we become what we want to be… we're accomplishing our dreams."
Tutankhamun is a hefty product of The Liars Club's humdrum beginnings, unfurling itself and baring its teeth through visceral chants and champing at the bit with 110mph urgency. The exciting new single drips with vitriol and pounds the floorboards, posing a serious threat to the customers below. "We were practising as usual and it just decided to show itself to us through the bassline," Johnson recalls.
"Tut comes from the perspective of someone abusing their position of power and obtaining it in the most inhumane way possible," says Johnson. "It's one of four views on the new EP which tackles a broader theme of abuse."
Emerging fresh off the back of The Liars Club's Dormant EP, with radio spins on the likes of BBC Radio 1 and BBC Radio 6music, Tutankhamun's bleak undertone is enhanced through sinister artwork by Julia Soboleva, and accompanied by the mono cinematography of Manchester-based artist Reco Real.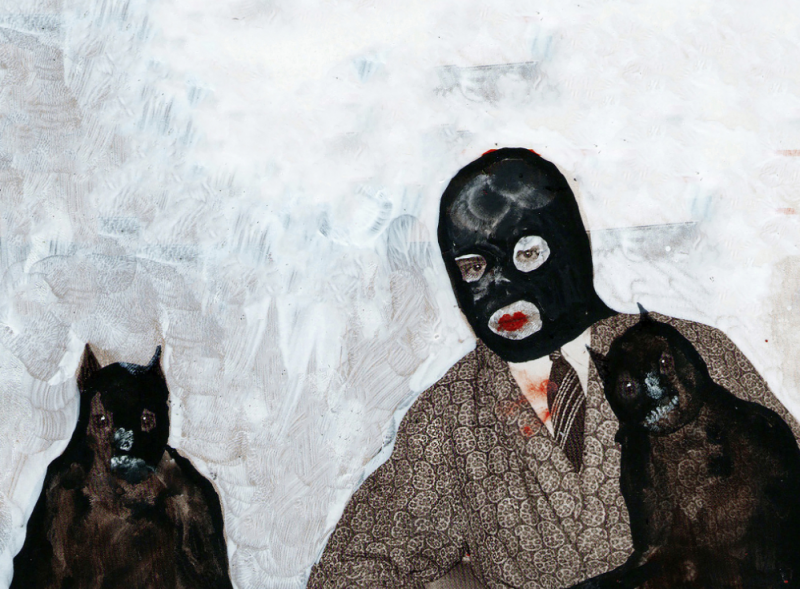 Returning to Wolverhampton's Magic Garden Studios in February, the band reunited with producer Gavin Monaghan (Editors, The Blinders, Goldblade) and this time, through a full drum sound, their new tracks are bolstered by the fervent rapture of their mosh pits at Barrow's Underground Music Society (more affectionately known as B.U.M.S).
"Because the studio was familiar our chemistry was even stronger," says the band. "It's the sound of us having a good time, letting go and escaping our normality."
The Liars Club's debut EP Dormant takes a unique view of the world, whether tackling austerity, physical and mental abuse in relationships, or "the never-ending repetition of culturalism in modern day society."
"The Liars Club is not a place of violence or hate; it's a haven for people to come to," they say, "we are theirs and they are ours."