Un Hombre Solo's new mini-LP, Desilusión Total—out on July 27th—is a work about the resounding sorrow of everyday life. Literally translating to "total disappointment," the album by the New York City-based artist Fernando Jz (by way of Juarez, Mexico), continues on in the project's theme of "loneliness and dissociation from the world."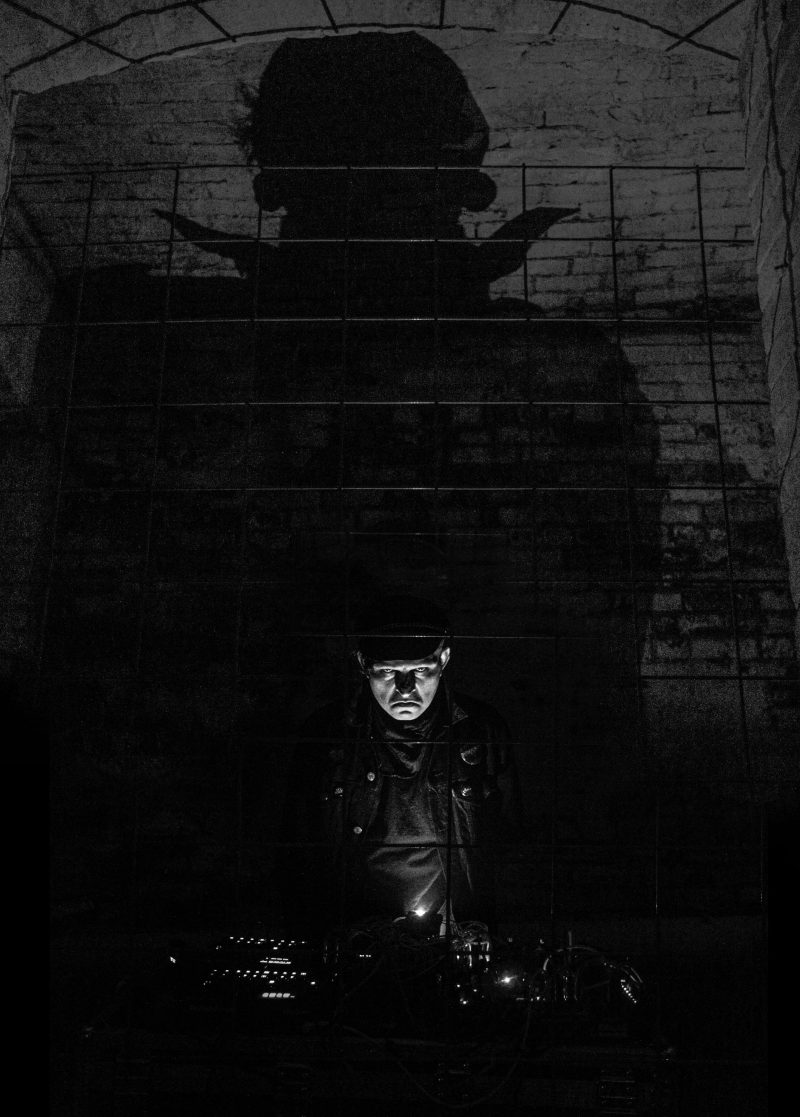 As a follow up to his 2021 tape release titled Rotundo Fracaso, the complexity of Desilusión Total sonically derives its brutality from classic EBM such as Leæther Strip's 1992 Solitary Confinement LP and its fierce melodies from Alaska y Dinarma's Deseo Carnal from 1984. "Based on self-experiences," writes Un Hombre Solo, "the songs are lyrically written in an expressionist and not necessarily a linear way. Inspired by the work of many bands from the '80s Spanish Movida Madrileña—such as Alaska y Dinarama, Paralisís Permanente, and Decíma Victima (the project name comes from one of their albums)—they are presented by what appears to be two different characters, one representing the suffering and the other anger."
The music video for the track, "Oscuro y Podrido," reflects Un Hombre Solo's live show that includes blinding strobe lights amidst the darkness. Shot in a dilapidated and forgotten space, it absorbs the mood of the song in all its glorious melancholy and industrialized beat. Watch the video here:
Preorder Desilusión Total here via SYNTHICIDE's Bandcamp. The album is available on clear vinyl with translucent inserts, limited to an edition of 250. The cover artwork is individually handmade with clear rubber and includes a sticker and postcard.
Catch UHS on tour this summer and early fall.
8/13 – El Paso, TX – The Dungeon
8/19 – San Antonio, TX – TBA
8/20 – Austin, TX – Chess Club
8/21 – Dallas, TX – Double Wide
8/24 – Tulsa, OK – The Whittier
8/25 – Wichita, KS – TBA
9/02 – Minneapolis, MN – PNA Hall
9/14 – Philadelphia, PA – Kung Fu Necktie
9/24 – New York City, NY– Trans Pecos
11/19 – Mexico city, MX – El Centro de Salud