On July 29th, 1983 Death Cult released their self-titled debut EP, which would later be re-released in 1996 as the Ghost Dance compilation.
Earlier that year, frontman Ian Astbury had formed a new band after the leaving Southern Death Cult, recruiting guitar hero Billy Duffy, who had just done a stint in Theatre of Hate. What resulted from this collaboration was short-lived, and formed the genesis of what would later become The Cult.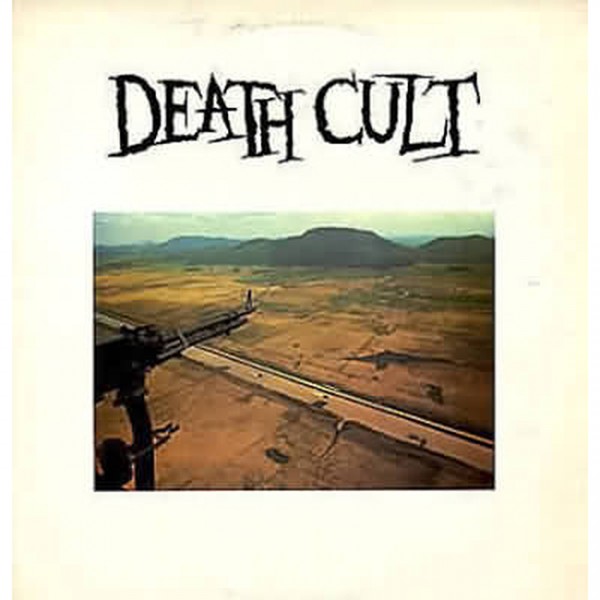 The Death Cult incarnation of the band is an important work in the annals of gothic rock and positive punk. Both the God's Zoo single and the Brothers Grimm EP are collected along with the Debut EP on the Ghost Dance compilation.
The first track, "Brothers Grimm", was originally written by Duffy and UK Decay vocalist Steve "Abbo" Abbott after both musicians had left their respective bands and just prior to Duffy joining Astbury to form Death Cult.
Two of the songs on the EP explored Astbury's reverence and fascination with the Native American cultures previously delved into during his songwriting with Southern Death Cult. "Ghost Dance" was inspired by the Ghost Dance religious movement as well as the writings and teachings of spiritual leader Wovoka, whose name is mentioned in the lyrics ("Wovoka had a vision"…), while the lyrics to "Horse Nation" were taken nearly verbatim from the book Bury My Heart at Wounded Knee.
The EP when re-released with its new artwork, title, and tracklist, was issued in the UK and US simultaneously marking the first time Death Cult material was to come out in North America.
In addition to the additional material from the 1988 compact disc release of the Deathcult EP, the 1997 Ghostdance CD version added a four-track David Jensen BBC Radio 1 session.
One of these BBC tracks, "A Flower in the Desert", was a rewritten version of "Flowers in the Forest", originally written and recorded by Southern Death Cult. This track had previously been released as the B-side to the 1984 "Spiritwalker" single, released shortly after the group changed its name to the Cult. "Too Young" was later rewritten as "Rider in the Snow", appearing as such on the group's debut album, Dreamtime. "With Love" was originally titled "The Waste of Love", and only changed to "With Love" when it was recorded during the BBC radio session. The song was later rewritten and recorded as The Cult) during the "Go West (Crazy Spinning Circles)" recording sessions on 22 June 1984, under the working title of "Ship of Fools". The track was then retitled "Sea and Sky" and released as the B-side of the "Go West (Crazy Spinning Circles)" single.
Listen to the track "Ghost Dance" below: