LA-based Australian post-punk act Death Bells recently announced their new album New Signs of Life and have now shared the video for the album's second single "Heavenly Bodies", a deadpan allusion to our mortal reality of "ashes to ashes, dust to dust":
"We all vanish, anyway."
"Heavenly Bodies" is both sombre and nostalgic with pulsing staccato guitars that drip down towards a melody that crests in divine harmony with the above memento mori-like vocal refrain. All the while the video recounts the lyrics on the screen of a retro television monitor as the camera slowly pulls back.
Death Bells explain the meaning of the song:
"Heavenly Bodies is the first track on New Signs of Life. We wrote it in a dining room shortly before a tour last August and refined it over those following dates. It focuses on the inevitable truth of mortality in a point-blank manner."
Watch the video for "Heavenly Bodies" below:
Death Bells is the longtime musical collaboration between Will Canning and Remy Veselis, who formed the project back in 2015 during the waning years of their adolescence in Sydney, Australia.
Following the releases of their debut E.P, much-loved first album, and seven-inch single on Funeral Party Records and their 2019 single on Metropolitan Indian, Death Bells, pared down to their creative core, made the permanent move 7,000 miles away to Los Angeles, California in 2018.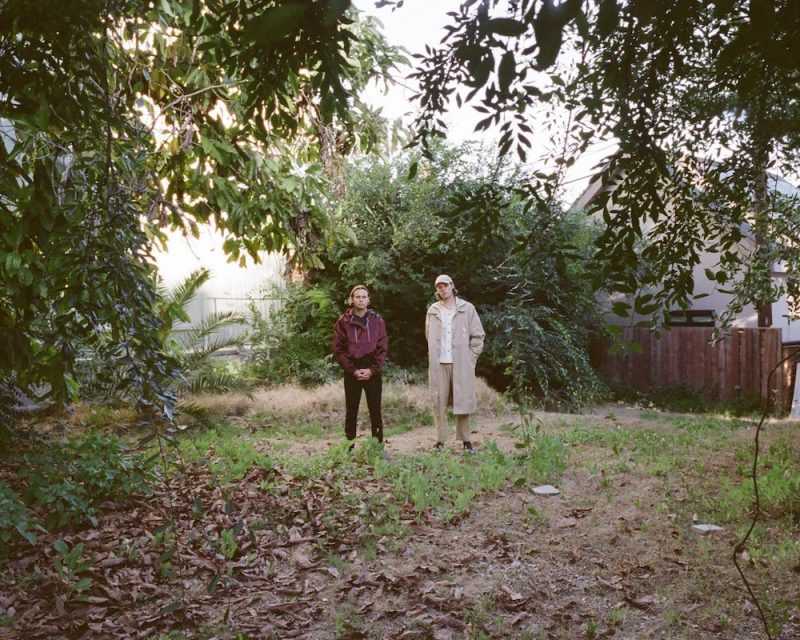 Engineered and mixed with the keen ear of Colin Knight at Paradise Studios throughout mid-to-late 2019 New Signs of Life sees Death Bells expand their sonic palette and dynamic range across nine new exquisite songs, the culmination of the scope of experience their lives have been through over the past 3 years.
New Signs of Life is due out on the 25th of September via Dais Records.