"Know me broken by my master."
Electronic rock outfit NITE are Canadian-born twin brothers, Kyle and Myles Mendes, currently based in Dallas, TX. The duo rock with a nod to dreamy 80's-influenced synth-pop, outfitting their sound with dueling harmonies and pulsing dance beats.
NITE's latest release is an industrial-tinged cover of the Alice In Chains classic "Would?" The NITE version, mostly faithful to the dark original, is less grunge-guitar and percussion-driven; bringing it into a different sphere of electronica closer to the feel of early NIN and Songs Of Faith and Devotion-era Depeche Mode.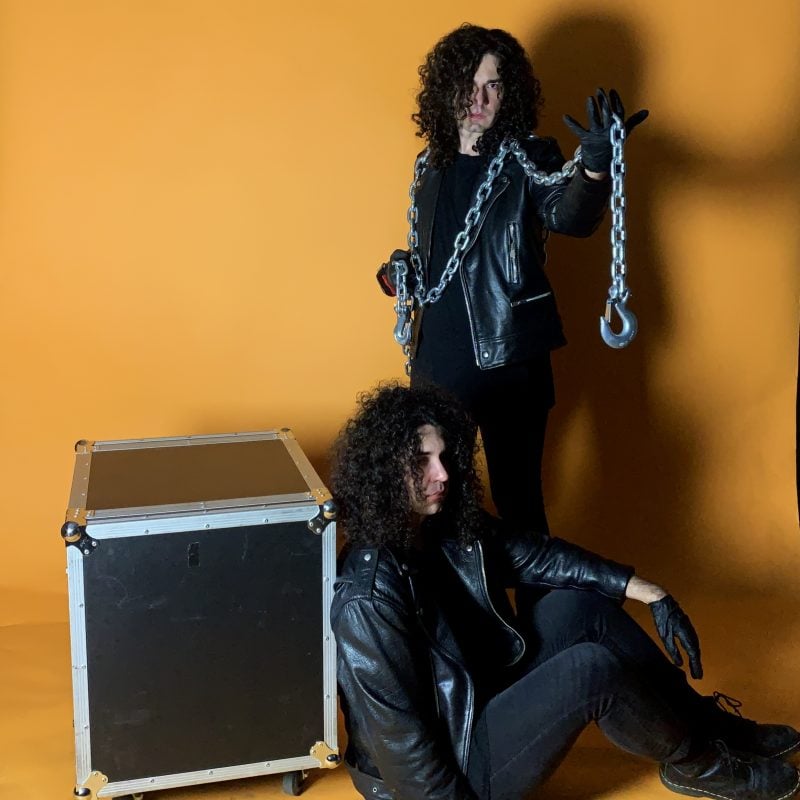 The message the brother carry with the cover is: what's the master over your life? Can you find your way out? If I would, could you?
"The first time I listened to Would? I was overwhelmed by how visceral and brutally honest it felt," says Myles. "Layne Staley and Jerry Cantrell's vocals sounded like tortured souls crying out to me from a different dimension. At the time, Kyle and I were struggling, like many, through 2020. We felt trapped, and battled with our fears of being controlled by our circumstances…The opening line, Know me broken by my master, summoned my attention and I related to this song in a new way. I believe this song gave us a new perspective on our situation and helped us get through last year."
The self-directed video pays homage to Alice In Chains quite literally, as the Mendes brothers are draped in chains; the retro-tinged video brings the early 90s to the forefront.
Watch below:
Find more of NITE's music on their Bandcamp page here.
NITE is set to perform at Absolution Fest in Tampa on Friday, October 8th. Find Tickets and more info here.
Follow NITE:
Live Dates:
Oct 6 – New Orleans LA – The Goat
Oct 7 – Atlanta GA – Boggs Social & Supply
Oct 8 – Tampa FL – Crowbar (Absolution Fest)