Brooklyn electro-alternative act NIGHTNIGHT returns from the darkness with a dreamy, melancholic synth ballad, "Maybe It's Too Late". A track of regrets, tragedy, and wondering what might have been, the song is nevertheless drenched in optimism with its uptempo beat. This follows up on the tragic ode to a lost friend, Ashes, released in September.
"When writing this, my mind was really fixated on the long legacy of artists who managed to make tragic music danceable," explains singer Yasmin Haddad. "It's centered around a drum beat from the Dave Smith Tempest, along with a myriad of analogue synths. The lead came from the Arturia Microfreak, of all places."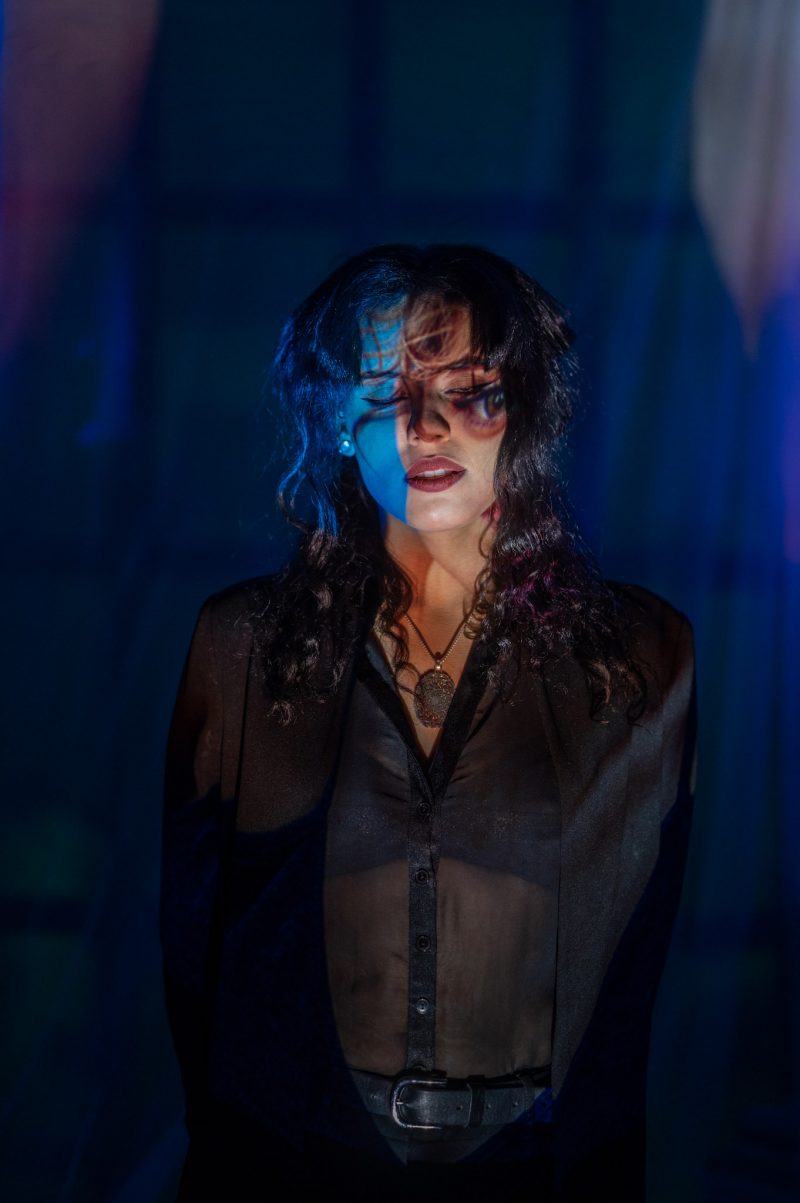 One of the producers on the album, Sylvia Massy, insisted that singer Yasmin Haddad have no more than three takes per vocal to keep an honesty about the record. "The vocal isn't synthesized, its actually a tripled vocal and I remember the lowest octave being especially difficult…this was the only time in the process that I was afraid I wouldn't make it," Haddad admits.
Massy's approach paid off: the result is a highly emotional, bittersweet lament, illustrated in the slow motion video depicting Haddad dancing solo with a veil under an abandoned highway overpass. The character is at once ghostly and seductive with her memories and her connections.
This whole record was at one point titled Maybe It's Too Late because, at the time, I believed that," says Haddad. "Maybe it was too late for a particular relationship, for my own redemption, for the world we live in. Hopefully, I was wrong."
Watch the video for "Maybe It's Too Late, directed by Shari Vari / Void Vision, below:
Yasmin Haddad was born and raised in Las Vegas, later moved to Seattle, and currently lives in Brooklyn. She grew up extremely poor, homeless at times, but music remained an anchor for her, particularly Persian music as well as Bowie, Sinatra, Prince, and Santana. She started playing violin at age ten, and played classically throughout high school and college, including the UNLV Symphony. She became interested in audio engineering during college, working as an assistant engineer and a studio musician. You can hear her violin on The Killers' Sam's Town, recorded when she was a teenager, and bass in Brooklyn band The Wants.
Follow NightNight: