Electro-alternative act NIGHTNIGHT pays homage to a special soul with their first single off her upcoming album Love Decayed, entitled "Ashes". The track, a richly bittersweet melancholia, showcases Yasmin Haddad's emotive vocals.
For this special tribute, it took numerous attempts for the songwriter to get the sentiment in the right place. The song is about a close friend who had been murdered, and the difficulty in finding proper peace after his passing.
"I thought 'who am I to write a song about him?'. I was afraid of making light of something serious or on the other side of the spectrum, not being able to perform it because it was too painful."
During a session at a tattoo parlour, Yasmin discovered an incredible synchronicity: the mother of the dead friend had just gotten a memorial tattoo by the very same artist. The artist said she couldn't imagine the mother being upset that someone remembered him so well, so Yasmin took this as the sign she needed to find that long-lost closure.
"Ashes is my best attempt at showing the world the picture of a man we lost a long time ago…someone who was always kind to me, someone who acted as a protector. It took me many years to finish this song because, at first, nothing felt fitting – nothing was good enough to honor that memory."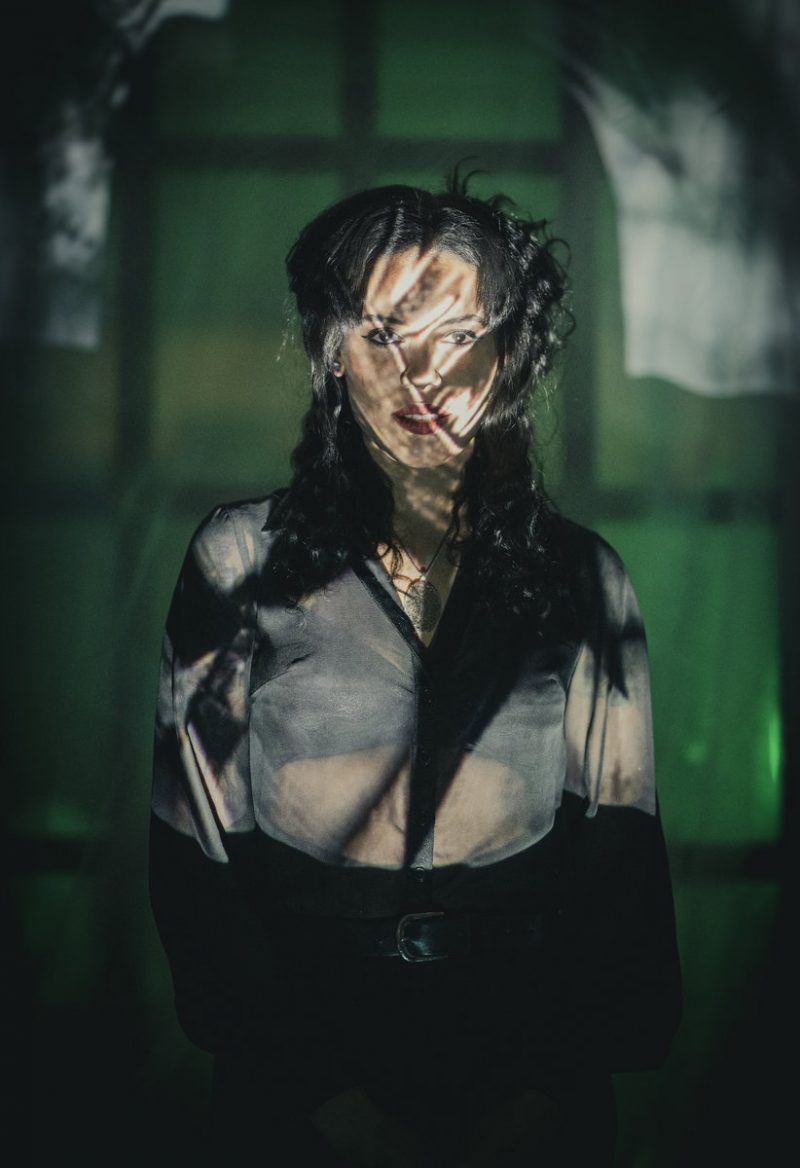 Yasmin recorded the original version of Ashes in her apartment. "I passed it on to Sylvia Massey, who ended up mixing the demo version and would go on to produce the rest of Love Decayed. However, the final version of Ashes you hear now was actually produced by Chris Harms (Lord Of the Lost). He reimagined that first demo version he heard and was somehow able to channel the emotions beneath the song into the final production. This version brilliantly represents the weight of loss, the haze of moving forward and the glory in keeping our loved ones alive through remembering them."
The lovely, almost psychedelic accompanying video depicts a mournful Yasmin in various locations of sacred meaning.
Yasmin was born and raised in Las Vegas, later moved to Seattle, and currently lives in Brooklyn. She grew up extremely poor, homeless at times, but music remained an anchor for her, particularly Persian music as well as Bowie, Sinatra, Prince, and Santana. She started playing violin at age ten, and played classically throughout high school and college, including the UNLV Symphony. She became interested in audio engineering during college, working as an assistant engineer and a studio musician. You can hear her violin on The Killers' Sam's Town, recorded when she was a teenager, and bass in Brooklyn band The Wants.
Follow NightNight: