Candy-canes
Sitting in the hot rain
Don't know that I changed my name
Where am I?
Klypi, self-described as a "Dada-dream-cicle," is influenced by 80s synth pop and contemporary art history. A new release is on the horizon, called "Thoughts".
Decidedly different from the last offering, "You See Me", Klypi continues exploring sound and vision in a unique way. This track moves closer to the blue-eyed R&B sounds of Bryan Ferry/Roxy Music; a crooning version of Sophie, Robyn, and Madonna.
Drowning in electrostatic trap beats and dissonant synths, Klypi's saccharine vocals float through in an ethereal cloud of disjointed memories.
Listen below:

Klypi is the musical persona (and perhaps the "true" identity) of Los Angeles multi-disciplinary artist AC Carter. Not one to rest on their laurels in one genre, AC has created garments for Of Montreal's Kevin Barnes for the music video "Plateau Phase/No Careerism No Corruption", and for Jennifer Vanilla's performance at MoMA PS1. Additionally, they organize and produce Ad•verse, a festival and project series supporting up-and-coming solo and duo artists cross-genre, showcasing musicians, drag performers, performance artists, and visual artists.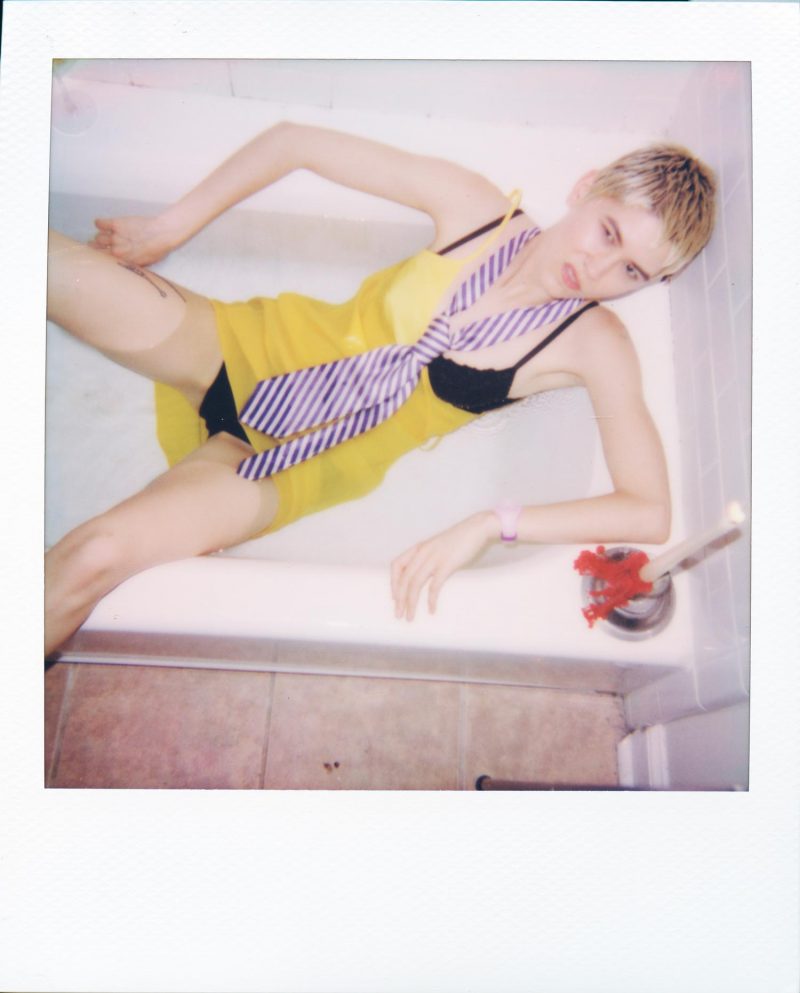 Previously, AC has opened for artists such as Molly Nilsson, Girlpool, and Algiers, and has performed at festivals such as Big Ears, Secret Stages, and Athens Popfest. Currently, Klypi is working on musical and visual collaborations and new recordings; as well as creating a series of industrial-style sculpture bags.
Catch Klypi live at Demon Night at the Cobra in Nashville April 16th.
Follow Klypi: