Christian Erickson, lead singer of Minneapolis darkwave outfit Judgement of Paris, announces a new collection of solo ballads and instrumentals inspired by "the moody music he grew up with."
Named after the Paris of Greek mythology, Judgement of Paris existed for a short period in the early 90s, producing two remarkable albums. Layering numerous influences in a pop context with keyboards, guitars, hammered dulcimer, percussion, and ethereal male vocals, the band cherry-picked sonic elements from various points and geographic places in human history. A little Middle Ages here, a little Middle East there. Their album Conversion was released in 1992 on the C'est La Mort label, while the follow-up, Signal, was released in 1994 on the band's own label.
Judgement of Paris has been compared to David Sylvian's Japan, Clan of Xymox, and Dead Can Dance, hailed as "intelligent pop music for a global world." The band, also comprised of Ian Dittbrenner, Bradley Hanson, and Joel Hanson, attracted new fans in the 2000s when their albums were re-issued by Projekt as part of their Archive series.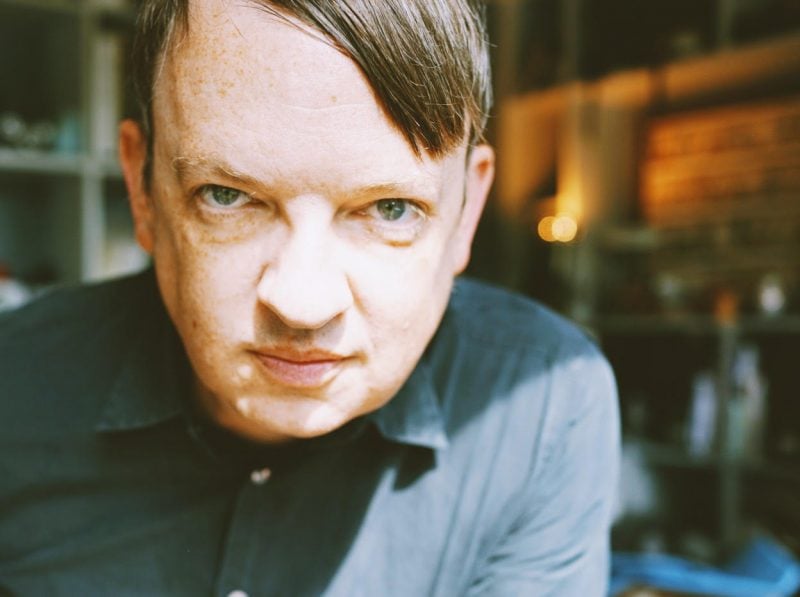 In the past few decades, Christian Erickson has since snatched the relay baton and run down his own fascinating path, wearing the hats of singer, songwriter, producer, and label owner. With this triumphant solo release, Erickson has returned to his dark/ethereal roots with A Boat, A Boot, A Baffled Moon. The album is a lush collection of narrative, quiet meditations, and excruciating melancholy. The magnificent final track, Sinking, closes the album with half-spoken, raw confessional with a wavering piano, delving into the darkest pages of the Great Leonard Cohen Songbook.
"Better Up Here" is the majestic feature single from the album. Erickson's warm, conversational voice is enveloped in an entrancing tapestry of global influences, unusual timestamps, and ethereal notes echoing from another dimension.
The album, as well as the "Better Up Here" single, is now available on Bandcamp as a "pay-what-you-want" release: 100% of the money generated will be donated to Doctors Without Borders to support their incredible work all over the world.
Purchase the single Better Up Here:

And order the full album, A Boat, A Boot, A Baffled Moon here.