Thirty years and twelve studio albums have passed since the formation of The Divine Comedy, the glorious Northern Ireland chamber pop band fronted by Neil Hannon. Taking cues from baroque and folk alike, The Divine Comedy embraces the musical stylings of everyone from Scott Walker, to Bertholt Brecht, to Pulp, to the Human League. This chameleon can deliver one number with the horny swagger of Tom Jones and quaver out melodrama with the tenderness of Marc Almond.
The son of a vicar from Londonderry/Derry (he wrote Sunrise about that if you need a crash course on The Troubles), Hannon got an early start when he and some school friends formed his first band, October, at just thirteen. In 1989, the band had undergone a name change (The Cherry Orchard), the addition of a drummer, and a manager. Hannon changed the band name again: inspired by a copy of Dante's classic on his father's bookshelf, he settled on The Divine Comedy. The band released their first album, Fanfare For The Common Muse…and floundered a bit. Personnel changes ensued; the band shifted once or twice more; momentum would slip through their fingers for a few more years. But Hannon was by no means finished.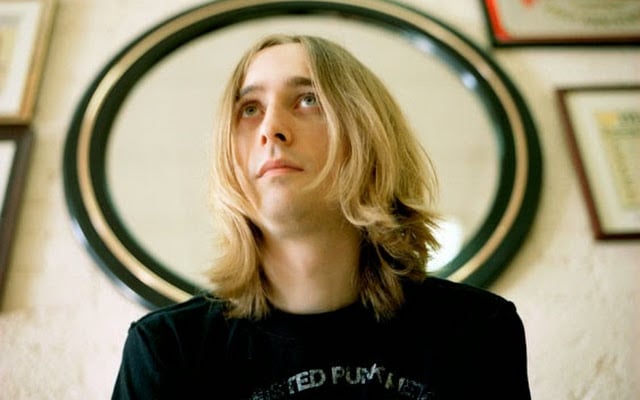 The 90s proved to be a solid learning curve for Hannon's songwriting: he collaborated with acclaimed record producer Darren Allison (Belle and Sebastian) and began indulging in classical influences. Since the initial shakeup, Neil Hannon remains the only constant member of The Divine Comedy since the early 90s, playing, in many instances, all the non-orchestral instrumentation (except drums).
Around this time, Hannon embarked on his "side gig," teaming up with Allison again to perform the theme music (and occasionally score other tunes) for the British sitcom Father Ted. The dreamy theme song would appear later on Casanova as Songs of Love, a lustful memory of teenage folly. Hannon would later contribute music to the BBC sci-fi program Tomorrow's World, the film of Hitchhiker's Guide To The Galaxy, the soundtrack release for Doctor Who, as well as compose music for The IT Crowd. Snippets of his compositions have also been used for BBC idents and various advertisements.
1996 proved a breakthrough for The Divine Comedy with the release of Casanova, which became the band's first major success. Mirroring Beck's Odelay-era swinging 60s styles, Hannon gained distinction in live appearances with his sophisticated dandy persona. He ditched the Alfie guise by 1998's Fin De Siècle, delving even deeper into soul-searching philosophy. More collaborations arose: a searing duet with Ute Lemper, a duet with Tom Jones himself covering Portishead, contributing vocals to a song by another criminally under-appreciated Northern Ireland performer, Duke Special.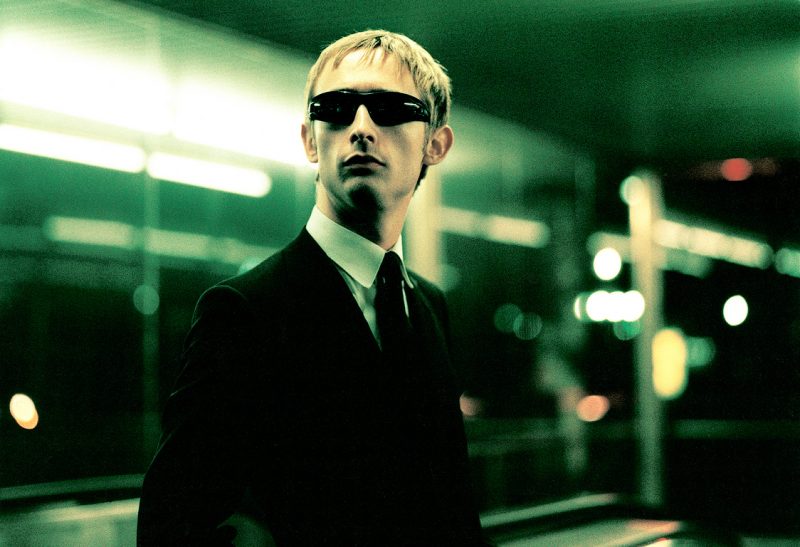 In 2005, Hannon acquired the worldwide copyrights to all of his recorded output with his former record label. He launched his own record label, Divine Comedy Records, in order to re-release his 1990s output, but Hannon continues to be a highly prolific songwriter. In the mid-2000s, Hannon teamed up with Pugwash's Thomas Walsh to form a wonderfully bizarre side project, The Duckworth Lewis Method, a Bonzo Dog-esque concept album about the sport of cricket. Why the hell not? It earned them a nomination for an Ivor Novello award! His last release, 2019's catchy-as-hell Queuejumper, sarcastically mocks the bombastic, delusional ramblings of Donald Trump.
Blessed with an impressive vocal range, Hannon's rich lyricism and symphonic compositions also span the gamut of human emotion. His songs are deeply philosophical, dryly witty, occasionally maudlin, and often quite satirical. The Divine Comedy's opus also draws from a plethora of literary references: F. Scott Fitzgerald's Bernice Bobs Her Hair, Chekov's Three Sisters, and the poetry of Wordsworth. In The Booklovers he merely recites a laundry list of authors, verging on pure ASMR; this is a singer who took a classic Noel Coward ditty and made it techno.
Hannon's satirical influence also finds delightful bedfellows with the offbeat compositions of IT Crowd compadre Matt Berry, and Flight of the Conchords polymath Jemaine Clement, devoting their musical brilliance to television soundtrack.
To put it mildly, The Divine Comedy is A-grade nerd catnip. Although the band has earned critical acclaim worldwide and even earned a place in the UK Top Ten, Hannon has spent too long in the shadow of that maddening barrier to commercial success. The band is still hovering at cult status in the United States, accidentally introduced by obscure Spotify algorithms, or flabbergasted expats wondering why more Americans don't know of Hannon's work. This is unfortunate, because The Divine Comedy is, at the end of the day, great fun.
On 9 October 2020, The Divine Comedy will release a limited edition, 12-CD box set of The Divine Comedy's entire discography, with webstore purchases including a numbered "letter from the author" signed by Neil Hannon himself. Each 2-CD set in the boxset comes packed in a slipcase featuring an illustration inspired by each album by acclaimed artist Mathieu Persan. The boxset also features Juveneilia – an exclusive 2-CD compilation of early material compiled by Hannon from his personal archive, as well as new editions of 2016's Foreverland and 2019's Office Politics, updated with bonus material. Also included is a lyric book which collects together the lyrics from the studio albums alongside pages from Neil Hannon's original notebooks.
All CD formats come with a second disc featuring B-sides, alternate takes and demos – many which have never been heard before. The CD release of A Short Album About Love comes with a DVD of A Short Film About A Short Album About Love – a previously unreleased 50-minute film of the Shepherd's Bush Empire concert at which the album was recorded. Both the CDs and vinyl come with photos, credits and extensive liner notes written by Neil covering the context and inspiration behind the album and its songs. Download codes are given with the vinyl releases for the main album and bonus tracks.
To celebrate the release of the boxset
, the band will be playing a unique concert at the Barbican. Performing a selection of songs from their illustrious thirty-year back catalogue, the show will be livestreamed globally as a pay-per-view event. Tickets can be bought directly from the
Barbican website
.
Get yourself acquainted with some of The Divine Comedy's gems, if you haven't already had the pleasure.