Bellhead, Chicago's post-punk demolition duo, have unveiled their release of a Prince cover. "I Would Die 4 U". This is their first offering since the release of their Dead Lights EP and last year's maxi-single Nothing As It Seems, which included remixes from Walter Flakus (Stabbing Westward) and Dean Garcia (Curve).
This cover proves the universality of Prince's songwriting – his classic pop hit is interpreted as a gothic pact by Bellhead. It's darker, sinister, and emits a melodrama more akin to a Lee Hazlewood number than the flashier declaration of dedication from The Purple One. The growling male voice and female voice intertwining with sparse bass and heavy percussion demonstrate a more world-weary view of romance than being swept up in the moment. This is a version from people who have been put through the wringer, and mean that ride-or-die pledge for keeps this time.
To celebrate the single's release, Bellhead also created a hand-numbered glow-in-the-dark art print that will only be available during their upcoming nine-date tour with NY coldwave band Clay People while quantities last.
In 2022 Bellhead had a successful "Dead Lights" tour which saw them perform over 30 dates across 17 cities, including supporting dates with Powerman5000, The World Over, Night Club, Holy Wars, Christian Death, Heet Death, China Crisis, The Bellwether Syndicate, Then Comes Silence, and Hate Dept.
They'll be sharing a tour with metal/industrial legends The Clay People, who released their blistering new studio album "Cult Hypnotica" last July. Inspired by truth and awareness, the Albany band delved into the onslaught of misinformed media, religious misinformation, the corruption of political agents, and the use of technology to control human behavior and control. Born from the unique creative bond of Daniel Dinsmore, Brian McGarvey, and Daniel Neet, The Clay People first started making music together in 1989.  In the following decades, the band would add guitarist Jared Weed and bass player Eric Braymer and share the stage with internationally known touring acts such as Stained, Static X, Clutch, Rob Zombie, Disturbed, Filter, and Stabbing Westward.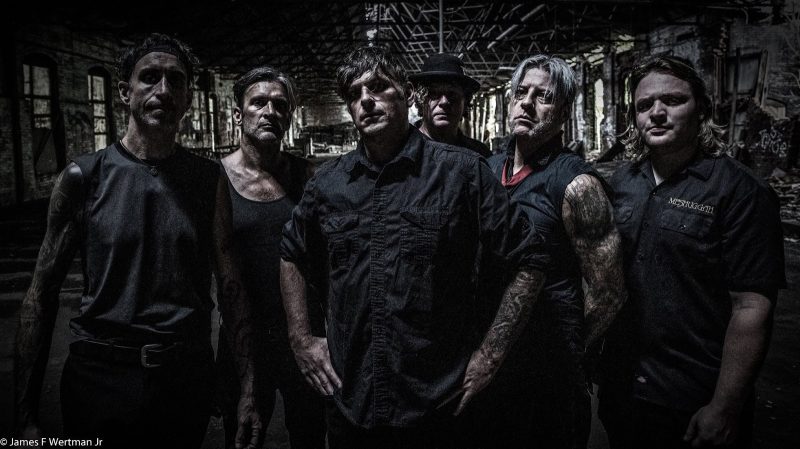 The Clay People/ Bellhead 2023 Tour Dates:
5/6/23 Livewire Lounge Chicago w/ Melter
5/7/23 Mac's Bar  Lansing  w/Zombie Apocalypse
5/8/23 Black Circle Indianapolis w/Broken Nails
5/9/23 The Foundry Cleveland
5/10/23 The Runaway Washington DC w/ High Horse Cavalry
5/11/23 Bar Freda New York w/The Armatory Murder
5/12/23 Darq @ Koto Salem
5/13/23 TBD ( Bellhead only)
5/14/23 Buzzbin, Akron Ohio (Bellhead only)
5/26/23 Reggies, Chicago w/ Night Club
Bellhead's IWD4U Spring Dates:
3/3/23  Liars Club Chicago w/Haxa and Clubdrugs
3/19/23 Eastside Bowl Nashville  w/ Clan of Xymox, Bellwether Syndicate
3/23/23 Cactus Club Milwaukee, w/ Clan of Xymox and Bellwether Syndicate
4/15/23 The Ruin Ft Wayne w/Vazum
4/21/23 Blockhouse Bar Bloomington IN w/ Freeze Etch
4/22/23 Mag Bar Louisville w/Gentleman Pig
 IDW4U can be purchased here:
Follow Bellhead:
Follow The Clay People: