Be my sweet disaster…
The California-based band, Vandal Moon, return after their hugely successful Black Kiss LP from 2020 with the single, "Sweet Disaster." As the first glimpse of the new LP, Queen of the Night, the duo (consisting of Blake Voss and Jeremy Einsiedler) resurrect their unique concoction of sharp synthesizers with Voss' goth-y vocals. This time around, Vandal Moon wrangled the help of Maurizio Baggio (Soft Moon, Boy Harsher, Holygram), who mixed and mastered the album, adding a heightened level of maturity, production-wise.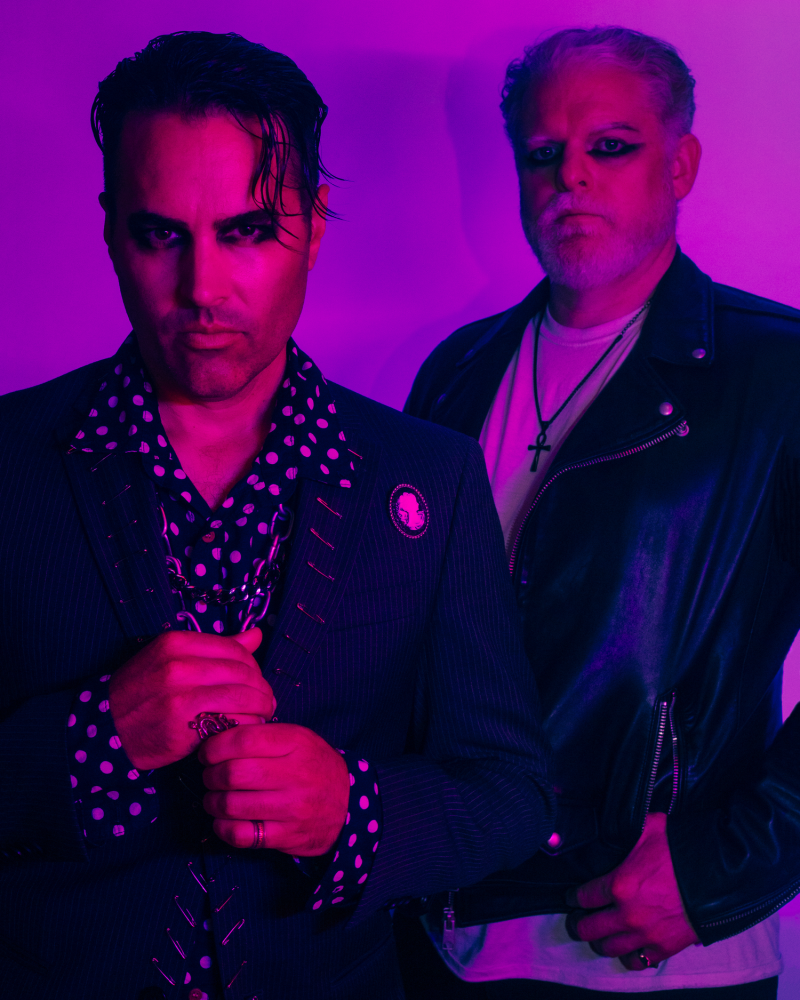 Queen of the Night is a concept album about the world crumbling at your feet, just as you're entering adulthood. "I mean, imagine coming of age now, in high school or your early 20s, facing so much adversity," says Voss. "The sheer volume of information they are force fed, juggling some bizarre social media version of themselves, all while trying to do the right thing in the world with regard to gender, race, climate and everything else. What does the future hold for them? How do they respond and still protect their sanity?"
These questions riddled Voss and, throughout the song writing process, hoped the music would empower those who felt overwhelmed or lost. The music video for "Sweet Disaster" succeeds in that manner with depictions of women who are fighting, dominating or casting a spell over men. Voss (who looks eerily like Dave Vanian) and Einsiedler drive down neon-soaked streets as the song's mega chorus hits hard and is unforgettable.
"Sweet Disaster" mixes gloom and beauty, a fitting pair that most synthpop and darkwave artists drew from in the 1980s. With the mega snares a lá Sisters of Mercy and the dark pop leanings of bands such as Anything Box or Cetu Javu, "Sweet Disaster" will become a dance floor mainstay. Watch the video below:
Purchase "Sweet Disaster" via Bandcamp. Queen of the Night will be out on August 19th.
Follow Vandal Moon on IG.