California-based duo Vandal Moon, on the eve of the release of their new album Black Kiss, have unveiled their video for "Hurt", the lead single from their latest record—a 10-track offering brimming with compelling 80s infused darkwave and electronic pop tracks that function as the perfect soundtrack for this bizarre alternate timeline that comprises our current reality.
The track "Hurt" is a pulsing and seductive nocturnal drone that is both brooding and danceable, that swaggers like Dave Gahan during Depeche Mode's Mute heyday.
The video for "Hurt", directed by Don Hicks III,  stars Blake Voss, Jeremy Einseidler, and McKenna Llamos.
Watch below:
Friends since childhood, the Santa Cruz based duo of Vandal Moon are comprised of Blake Voss (vocals, guitars, synthesizers, principal songwriter) and Jeremy Einsiedler (drum machines and synthesizers).
The pair take inspiration from various acts from the new wave, post-punk, synthpop, and darkwave Patheon of the early 80s—particularly by such bands as The Cure, The Chameleons, New Order, Gary Numan, Depeche Mode, Joy Division, Sisters of Mercy and The Psychedelic Furs.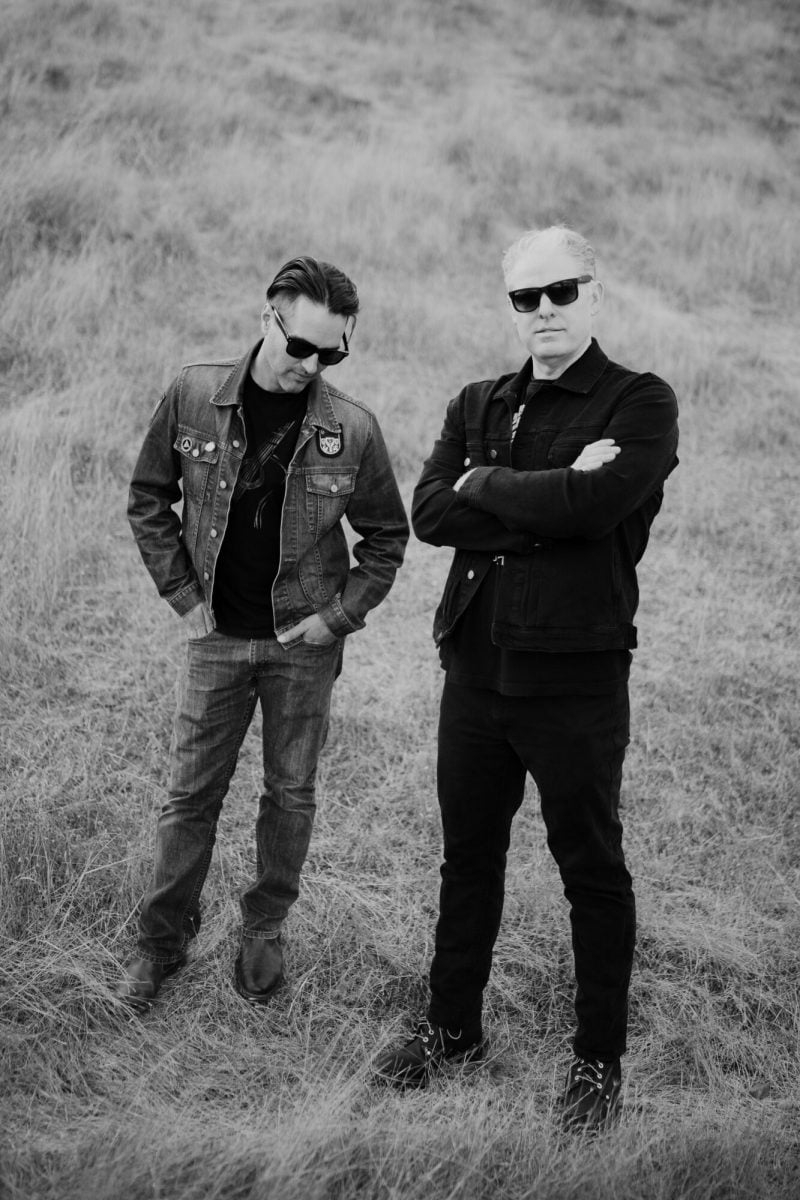 The latest album Black Kiss was produced and recorded by Blake Voss and mixed & mastered by Maurizio Baggio (Soft Moon, Boy Harsher, Holygram) and features contributions from synthwave legend FM Attack, and electro-pop duo New Spell.
"This record is more purely electronic than anything we've done in the past. Ninety percent of these songs were written on synthesizers, which is different for us. I like to think of it as some sort of deranged Depeche Mode record. A lot of current music that touches on the 80s has a real intentionality to it that sounds like the recycling of memories and emotions. But I feel like we've done something really unique and powerful that sounds closer to the world we live in now", says Blake Voss.
"This is our first concept album. It's the futuristic love story of two androids escaping enslavement and they have to do some unthinkable things to find that freedom. I won't give too much of the story away, but it's thematically a corollary about living life as a cog in a dystopian culture. So, this album functions as a concept record, but also as a personal expression of dread."
Black Kiss is out on May 15th 2020.
Order here and Listen to the full album ahead of its release below:
Keep up with Vandal Moon 
Website | Bandcamp | Facebook | Twitter | Soundcloud | YouTube | Spotify | iTunes