Interior design is rife with influencers, trend chasers, and a lot of safe choices. One New Orleans designer, however, is making a splash with the wildly creative NO ERA.
Carly Sioux, formerly the front woman and drummer for cult favorite Brooklyn noise punk trio Wild Bore, documented the mid-2000s NYC music scene as a noted film photographer and video artist. In 2016, she desperately needed a change of pace, and relocated to the Big Easy. Three years later, she launched NO ERA.
Carly Sioux's unique stamp comes directly from lavish 1970s interiors, and the streetwear of Milan and NYC; experimental No Wave cinema, and – rather unconventionally, her passion for the ZE Records roster of the late 70s. 
"NO ERA is actually a direct reference to No Wave, my favorite genre in music. It's sexy, sassy, has big attitude, and is essentially danceable and fashionable punk music," she says. It also, of course, references her adopted city of New Orleans itself.
The concept behind her design mission is simple: sustainability, through sourcing vintage and antique furnishings – yet transcending stylistic periods. 
"NO ERA is layers of eras, no limits!" she says. "Exceptional pieces are chosen, across a broad spectrum of time, seamed together through bold color stories to create a sense of drama. This then sets the stage for these objects to occupy the same space and time."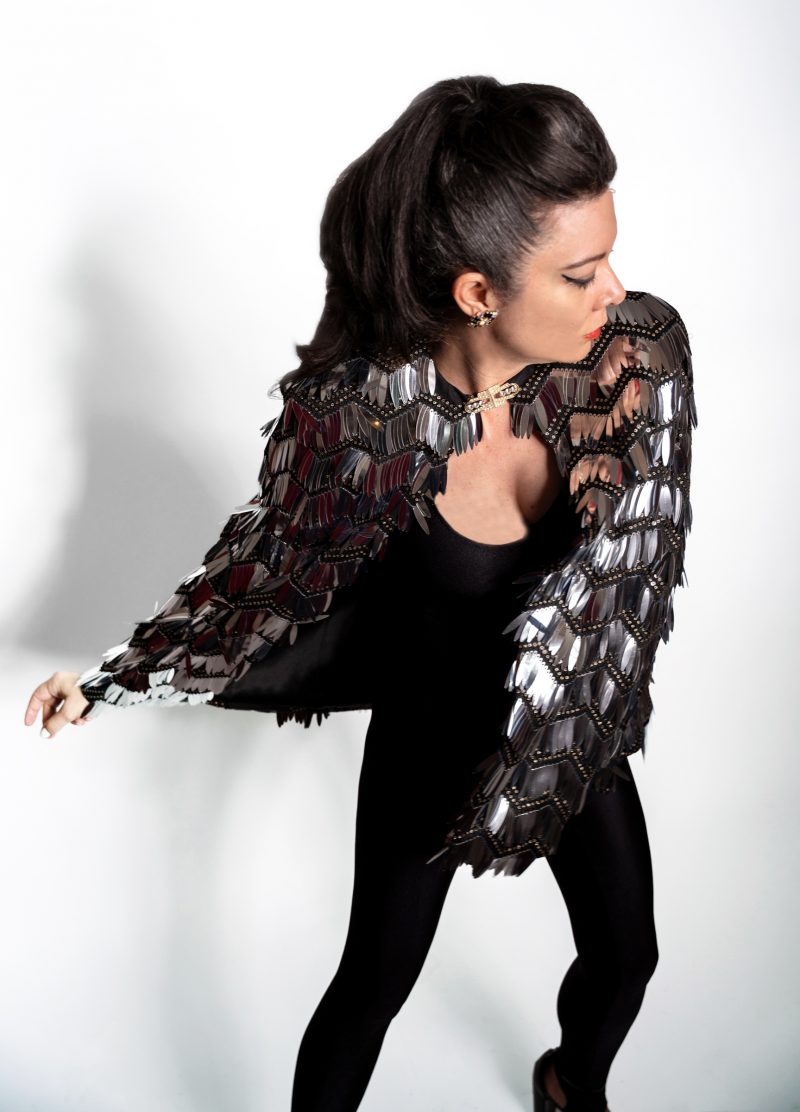 To promote her findings, Sioux directs wildly creative and clever short films about the retro-tinged tableaux. Blending Super-8 style footage, post-punk music, unique performance art, and visionary art direction, she often personally interacts with the objets d'arts to weave a story: dancing to post-punk in sexy Bond Girl-style vignettes; wandering slowly through a sleepy Southern backyard; zooming in on interesting details to create a cinematic vibe.
View this post on Instagram
In Sioux's eyes, still life becomes main character. This approach brings these antiques to life – and moreover, creates a personality behind the objects. She assembles soundscapes for her visuals with music from bands like The Birthday Party, Portishead, The Sleepers, The Slits, Bush Tetras, ESG, Slim Twig and Dirty Beaches.
"Most social media creators use the same viral/trending songs, and I find it to be boring, unimaginative and often cringy," she says. "There is such an opportunity to create some cool, unique and compelling content with almost any song you can imagine. Not enough people are taking full advantage of this feature."
Sioux, who jokes that she is "low-key goth," collaborates with complimentary businesses, such as vintage fashion sellers, to create more synergistic content. She prefers to drop these new short films late at night; or, as she puts it, "a kind of midnight matinee."
View this post on Instagram
"At the moment I am working on designing a short-term rental in The Marigny with a Mid Century Gothic, vampire theme," she says. "I'm so fortunate to have interesting clients who trust my vision and allow me to create an authentic experience for their guests, instead of the same old tired, touristy caricatures of the New Orleans experience. Only in New Orleans could Regency Goth even be a thing!"
True to her punk roots, Sioux also ran an edgy, anti-consumerist Holiday Campaign last Christmas season called NO HOLIDAYS.
"Instead of fueling the capitalist machine to mindlessly consume, I asked my audience to Buy Nothing (New) this holiday season. Always a play on the word NO."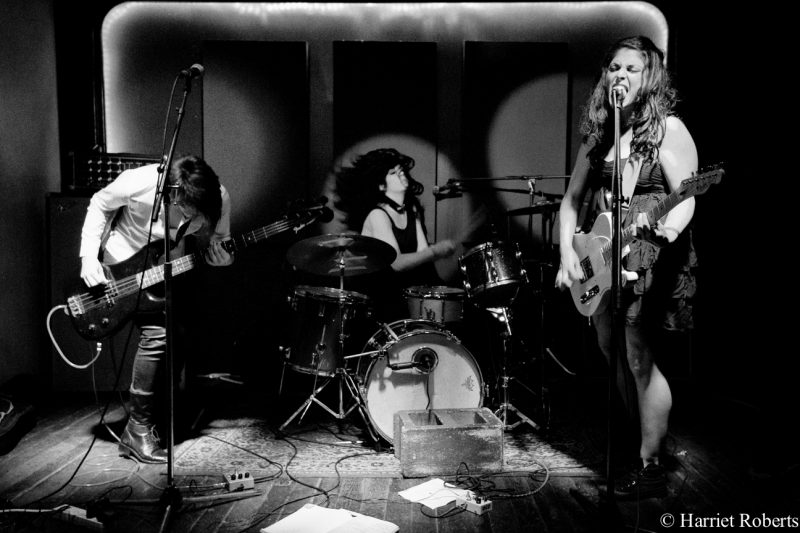 It's always a treat to see how she displays her showcases – and bonus, it's a great way to reduce your carbon footprint and assert your individuality in the home and on your body. "I feel very fortunate to be able to incorporate the music I love with some of the coolest vintage furnishings, and to be able to create experimental video art and photography. And the best part? I actually get to be myself. No Fucks given!"
Sioux's work takes her up and down the Eastern seaboard and Deep South, working with various vintage retailers. She hopes to expand the concept, as well as clientele and offerings. Keep on rockin'.
Wild Bore channeled Sonic Youth, X, and Pixies; mixing spoken word from a wellspring of female rage. A recently unearthed track from their archives, FaceMelt, is out now for the first time – although recorded half a decade ago, it still perfectly encapsulates the zeitgeist of current female rage. Carly Sioux's primal shrieks and drumming is anchored by a sinister bassline and hypnotic guitar.
If you're feeling the burn, friends, shift the energy of your home with feng shui and a good old fashioned spring cleaning. You'll never know what treasures you will unearth. Happy Full Moon.
Follow NO ERA:
Interior photos by No Era