California post-punk band Cruex Lies have just signed a record contract with new German label Freakwave, an imprint of Schubert Music Records helmed by Eric Burton and Thomas Thyssen, that also includes a publishing deal with Schubert Music Publishing.
Darlings of the international post-punk scene who made a name for themselves with their scene hit "Portals", Creux Lies are eager with this new deal with Freakwave, to release the follow-up to their successful 2018 debut album The Hearth in 2021.
The band recently met with their new label partners in the form of Celsius Management + Hardbeat Promotion Managing Director and Freakwave Co-Labelhead Eric Burton as well as Schubert Music Managing Director / Head of Recorded Music and Freakwave Co-Labelhead Thomas Thyssen to trigger the signing of the contract and future cooperation.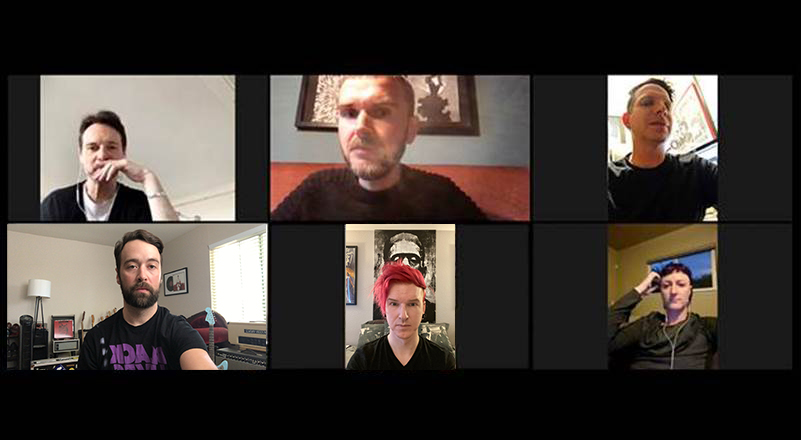 Creux Lies:
"We are beyond excited to be able to team up with the new Freakwave label for our upcoming releases! Eric, Thomas, and the entire Freakwave / Schubert team are long-term pros of not only the industry at large but also specifically with our dark scene. We are stoked for what the future will bring from this international partnership as we plan to spend much of our efforts and art to countries around the globe. See you all soon!"
Eric Burton (Celsius Management + Hardbeat Promotion, Managing Director + Freakwave, Co-Labelhead):
"With Creux Lies we were able to sign an absolute dream band on our Freakwave label. Hardly any other band excited me as much at the first concert as Creux Lies, which, besides the songs, is mainly due to the vocals of Ean Clevenger, whom I consider one of the best singers in the alternative scene. In the future, many bands will have to be measured against Creux Lies. "
Thomas Thyssen (Schubert Music, Managing Director/Head of Recorded Music + Freakwave, Co-Labelhead):
"Creux Lies belong to the absolute spearhead of the busiest, hardest working and – above all – most talented acts in contemporary post-punk and cold wave. We are therefore very happy to welcome Ean and his boys to Freakwave. The only thing that is even greater is the joy of brand new material from the Californians in the coming year!