Like a thousand feet dancing on my back
My blood goes up through colorful veins
Like a waterfall ink flows down my back
Its tail warms against the blue of my veins
A transient lifestyle betwixt Paris and the United States; the crossroads of grunge and fugue state: these are the keystones of the sonic footprint of Brooklyn's Beastie Vee.
Experimental yet accessible; hazy yet charged, Beastie Vee's self-titled debut is out now, churning through a dreamscape atmosphere with ferocity, tenderness, and charged emotions. The album, mastered by John Davis (Foals, Savages, The Jesus and Mary Chain), takes us on a jagged journey through nine disparate tracks. It opens with the rollicking Confucius, a primal industrial scream, barrels through the menacing eroticism of Sungasm, takes it down a notch with the gentler strains of Bourbon, and flips it back kundalini style with the sultry, pounding Black Mamba. Dragon Tattoo is a frenzied vocalized exorcism, the hazy Diamond In The Toothpaste is reminiscent of the sinister urgency of Dirty Beaches, Rousse dabbles back in good old-fashioned, Song of Solomon-style goddess worship, Maya moves head-on into the apocalypse, and the album closes with the swirling hurricane that is Marcelle, a triumphant closer and homage to Beastie Vee's mother (who's also featured on the album's cover art)
A native of Réunion Island, Beastie Vee merged his home's unique cultural fingerprint of traditional Maloya rhythmics with shoegaze, post-punk, and industrial, defying description. Vee spent some time in Paris working as a sound engineer at Motorbass Studios, under French producer Philippe Zdar, who encouraged him to explore the realm and limits of his solo project, before taking the party to NYC and infusing good old fashioned Brooklyn grit into the mix.
Beastie Vee is out now.  Listen to Confucius below:
…and the album in its entirety here: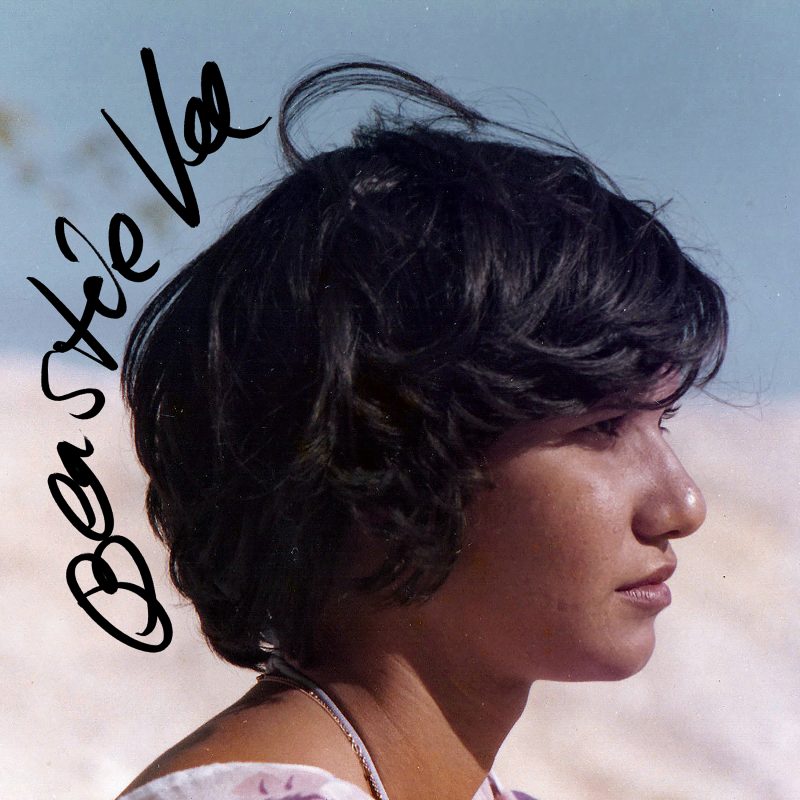 Photo Credits:
– Beastie Vee NYC waterfront – by Julien Benatar
– Beastie Vee album cover – Artwork by Amanda Lanzone, photo editing by Antoine Vandevelde