What's that in the sky? A fiery cosmic flare bursting forth a new single from Monta At Odds titled "New Dimensions"—a track from their forthcoming album Peak of Eternal Light, is crackling with energy.
"New Dimensions" embraces a loss of control as a path to galaxies within — a means to survive in a world that asks one to always be ON without being tuned IN. Spanning the gamut of haunting motif to sonic maelstrom, the track's layers of guitars, insistent clockwork rhythms, and spaced-out multi-gendered vocals levitate the atmosphere. The song's post-punk rush of instruments and emotion characterize this sentiment. New Dimensions boasts minimal rhythms set to shoegaze signals, sluggish psychedelic darkwave, dub echo, and warped disco. The live musicians manipulate the time-space continuum via knob turning, cymbal cracking, and pedal pushing as they interlock into hypnotic moments of heavenly bliss and bright energy.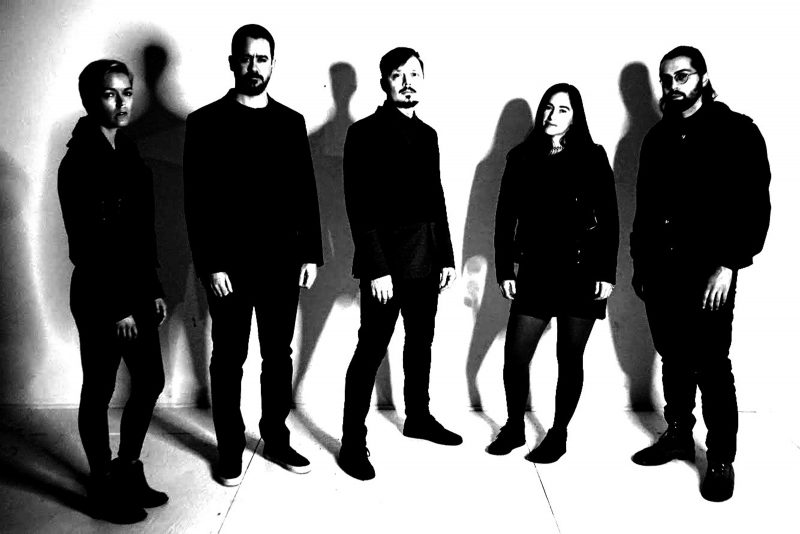 Monta At Odds, formed in 2000, is a Kansas City combo led by brothers Dedric and Delaney Moore. Dedric's pulsing, melodic bass and Delaney's artfully unhinged synthesizers frame the band's central character, fleshed out by a talented cast of collaborators. The result is a sonic pool that has been inscrutably referred to as 'Ummagumma meets Arthur Russell's mutant disco at Vangelis's house.'
Mikal Shapiro and Teri Quinn joined the band's lineup in 2020, bringing to the table otherworldly vocal contributions that push their alternate reality into streamlined consciousness. Rounding out the group is guitarist/synth player Lucas Behrens, and drummer Matthew Heinrich. The group released Zen Diagram in May of 2020.
Listen to New Dimensions below:
Follow Monta At Odds: