Machina electrónico
Artificial sesació
Frío machina electrónico
Doméstico corazón frío
The third part of Boy Harsher's The Runner pre-release trilogy—including "Tower" and "Give Me A Reason"—is "Machina"… and it's nothing but electricity. Featuring vocals by Ms. BOAN (Mariana Saldaña), "Machina" is delicious disco, a dark dance fantasy of cold, hard machines. Originally inspired by producer Augustus Muller's adventure in the Mexico City club named Patrick Miller, "Machina" has a rhythm that can only be redeemed under the flashing lights of the dance floor. "I was reminiscing about Friday nights at Patrick Miller. I was trying to create an artifact from a club in a far off place and an unknown time," says Muller.
The Runner is a horror film written and directed by Boy Harsher (Jae Matthews and Muller) that unfolds the tale of a woman who finds herself in a desolate, rural town where her ghastly desires are brought to reality. Its soundtrack, scored by Boy Harsher, is no ordinary record we've come to expect from the duo, but includes cinematic instrumental tracks and guest vocals that create a compelling extension to the film.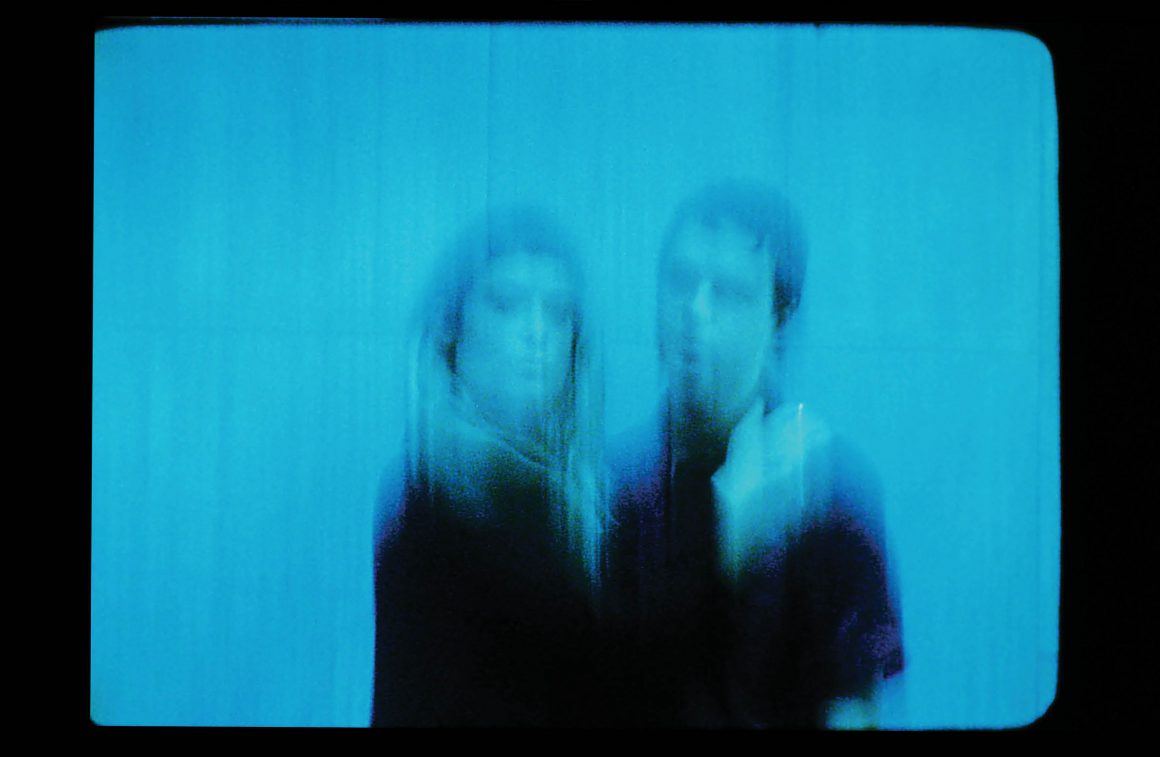 With the energy of Italo disco and the tempting prowess of Saldaña's performance that channels both Laurie Anderson and Frida, her lyrics—half in Spanish, and sometimes rendered through a vocoder that transforms her voice into something more robotic and inhuman—express "a playful yet cautionary tale about companionship and dependency." The cold, artificial machine is soulless, there is no warmth to be found.
The "Machina" music video reiterates that inspiration Muller initially found in a place—a dream, perhaps—somewhere far off in time. Directed by Boy Harsher and produced by Muted Widows (who directed the band's "Closer" video), "Machina" features Saldaña as "The Beautiful Woman" performing on a variety television show. In her sleek latex catsuit, she is flanked by "The Strong Man" and sprays of fireworks that light up the stage. The video begins with the lead character in The Runner, played by Kris Esfandiari, who, bloodied and disheveled, becomes mesmerized to a television as "The Television Host"—played by James Duval (Nowhere, Doom Generation)—introduces Saldaña to the screen. Each element, shadowed in an uncanny disposition, only further enhances the mystique of "Machina."
Watch below:
The Runner will begin screenings on January 14th and will stream on Shudder and Mandolin starting January 16th—find out more here. Its OST will be out on vinyl, CD, cassette and digital on January 21st via Bandcamp.