Just over ten years ago, NYC outfit Blacklist released their lone LP Midnight of the Century on the Wierd Records imprint. After a lengthy hiatus, the band reunited last year to headline the Murder of Crows Festival in Brooklyn, a much-deserved victory lap for a band whose cult status and mythos has grown exponentially over the years. Not content with simply performing live, the band has just announced a two-track single of new recordings, and we're honored to premiere both tracks here. Listen to the cacophonous "Disorder" and the sprawling "No Secret Islands" below:
Both tracks are vital slices of post-punk bliss. "Disorder" is immediately gripping, with a pummeling rhythm section, hard, angular guitars, and powerfully delivered vocals. While the verse boils with tension, the chorus explodes in a frenzy of precision and intensity seldom seen this side of the spectrum. "No Secret Islands," a live favorite dating back to the Midnight of the Century era, is more spacious, but no less tense, a slow-burning fire that lingers palpably in the air even after it ends. Both tracks channel the heavier textures of bands like Fields of the Nephilim and Godflesh, with the post-industrial sludge of latter-era Primal Scream, yet also injecting a much-needed sense of urgency, political fervor, and romanticism that makes each track an instant classic and a welcome addition to the band's discography.
Guitarist and vocalist Josh Strawn offered some words about the release:
"No Secret Islands" was in a lot of our live shows back in the day. It was probably our collective favorite of the newer post-MOTC songs and pretty indicative of where we were heading creatively. "Disorder" hasn't ever been played live, but we felt it had a kind of aggro intensity that spoke to the present moment. Lyrically, it's about white supremacy and the collusion between multibillion dollar digital tech corporations, white supremacists, and global neofascism. It's a song about solidarity with those who reject the idea that "law and order" is preferable to justice. "No Secret Islands" is about oligarchs' fantasy that they can hide away in some safe haven from the social and ecological collapse they're helping drive. 
This recording is especially exciting because more so than anything we've ever released, it sounds the way Blacklist sounds in the rehearsal room when we're making up stuff on the spot. We're really a pretty noisy, loud band and over the years we developed a sound that never really made it to any records. It's also exciting because to me it sounds like we picked up right where we left off. For me, "noise rock" never really gets dark enough, and post punk/gothic rock whatever you wanna call it, never gets brutally loud, unhinged and noisy enough. It feels like it occupies its own very specific space to me in the musical landscape and that's cool to be able to say when you're a band that's making its first new music in a decade.
Disorder will be released on August 7th in digital format, with a limited edition 7" to follow. Pre-orders are live today via Bandcamp, with all revenue going directly to the artist. Check below for the artwork, track listing, and pre-order links: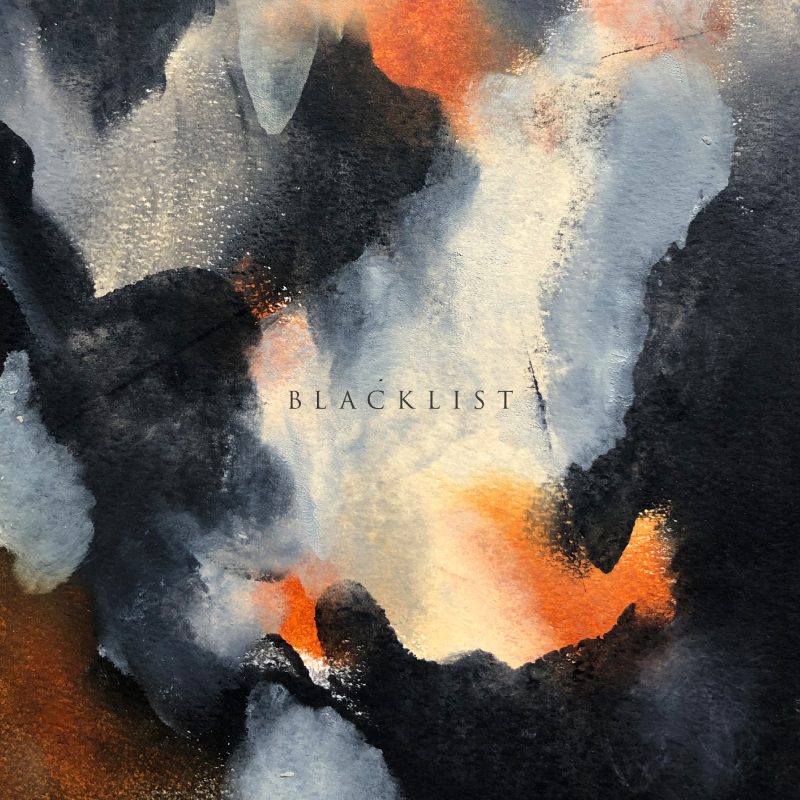 Blacklist- Disorder
1. Disorder
2. No Secret Islands