During the Great Depression, a purchase of laundry detergent or flour often came with a bonus: a little dish, pretty cloth to make a dress for your daughter, or a necklace. Today, children's cereal often includes a little bonus prize, and many American homes contain collections of porcelain animals found in Red Rose Tea. More bang for your buck, especially during uncertain times. Now, Berlin-based artist Jen Black has taken that lively spirit of commerce to the fine art world with Art Bar.
Why the unusual pairing of soap and art prints? The concept is simple: with each purchase, you get striking original art along with it – everyone needs soap, but with that necessity comes something beautiful and handmade. Black asserts that this is a direct response to bleak statistics in the art world. In London, for instance, 78% of the galleries represent more men than women, while only 5% represent an equal number of male and female artists. "This is unacceptable," Black says. "It is time for independent female artists to find new, innovative ways of creating and distributing our work." Plus, it's a clever play on words: the term "Art Bar" refers to the slang term for bohemian cafes and pubs.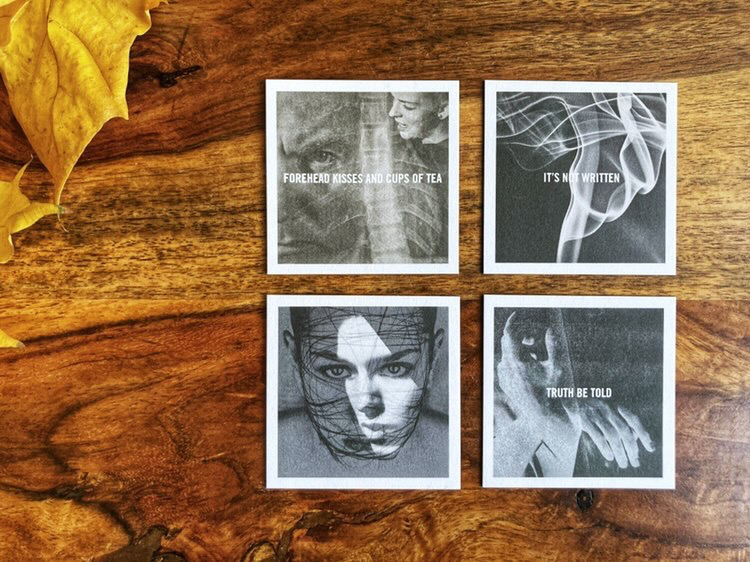 In addition to her haunting art, Black curates healthy, natural, vegan soap as an alternative to chemical products that harm both skin and climate. They're suitable for body, face, and hair, and come in plastic-free packaging. All of Art Bar's environmentally friendly products are recycled and/or recyclable. Bar soap reduces plastic use and the need for multiple cosmetics. These bars are uniquely paired with small Limited Art Prints. All 100g Art Bar soaps are palm oil Free + EU Certified, so they're friendly to our sweet orangutan cousins too.
Best of all, each soap is paired with a limited edition print that is signed and numbered by Jen Black. With scents like Black Rose, Black Nettle, and Black Seed, you can smell divine and find something special to adorn your home too. You can purchase individual scents, box sets (a set of four soaps/four 6.5. x 6.5prints), gift sets, and accessories.
"I create provocative art prints and editions that examine society and encourage my audience to think critically," says Black. "Most themes regard the female experience, relationships, dark humour and politics." Art Bar's mission statement is to encourage self-care, empowerment, and body-positivity in women by providing a nourishing soap bar that is climate-conscious from top to bottom.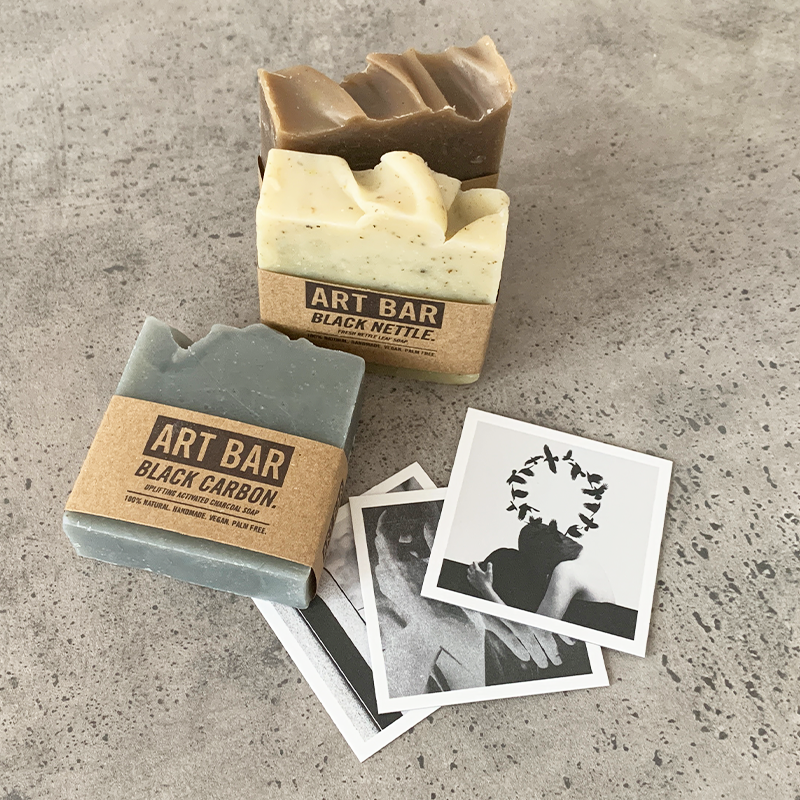 "My work is available at affordable prices that can be bought from me directly or from like-minded small businesses," she says, eschewing the outdated gallery system that costs artists and collectors unnecessary time and money.
The Art Prints currently paired with Art Bars are created by Jen Black, but soon there will be new female artists taking part in special editions. The aim is to build a community that will support and inspire women artists, and spread their work far and wide, as well as generate a sense of collectibility. A sweet-smelling solution.
If you would like to grab some for yourself and for loved ones for the holidays, Art Bar is offering a special 10% discount for Post-Punk.com readers: the code at check out is POSTPUNK.
Go here!