Los Angeles-based multimedia artist Samantha Franco is beginning to make a name for herself under the guise of BARA HARI—a theatrical electronic music project that is inspired by the expressiveness of silent films.
Her persona as BARA HARI is adapted from two iconic personalities from the 1910s and 1920s, such as silent film actress Theda Bara aka "The Vamp", and exotic dancer Mata Hari.
Their faces synonymous with their era, Both Bara and Mata Hari were glamourous and mysterious figures whose fame captured the imaginations of the world, fostering a larger than life public image to which Franco explores in her song and video for "Hall of Mirrors".
"This song was written about society's obsession with the glamour of social media and the upholding of mystique by people in the public eye," says Franco.
"I was thinking a lot about the correlation between depression and the constant bombardment of photos portraying the ideal life that so many people perfectly curate for the sake of their followings. I was also advised in the past by some people in the industry not to "be too open" online and it got me thinking about how the constant editing of one's self in order to cater to an audience often compromises the authenticity of a person and their art."
On the video for Hall of Mirrors, she continues:
"This video was shot on a shoestring budget in my living room in front of a green screen due to the pandemic. I originally wanted to either build a small set or find a location but I feel that the circumstances forced me to get more creative with what I could do. I wanted there to be two contrasting personalities in the video and lots of color. A lot of my editing was a series of happy accidents but I am pretty happy with how it turned out."
Watch the video below:
Bara Hari's Pandora's Box EP is available now Order Here: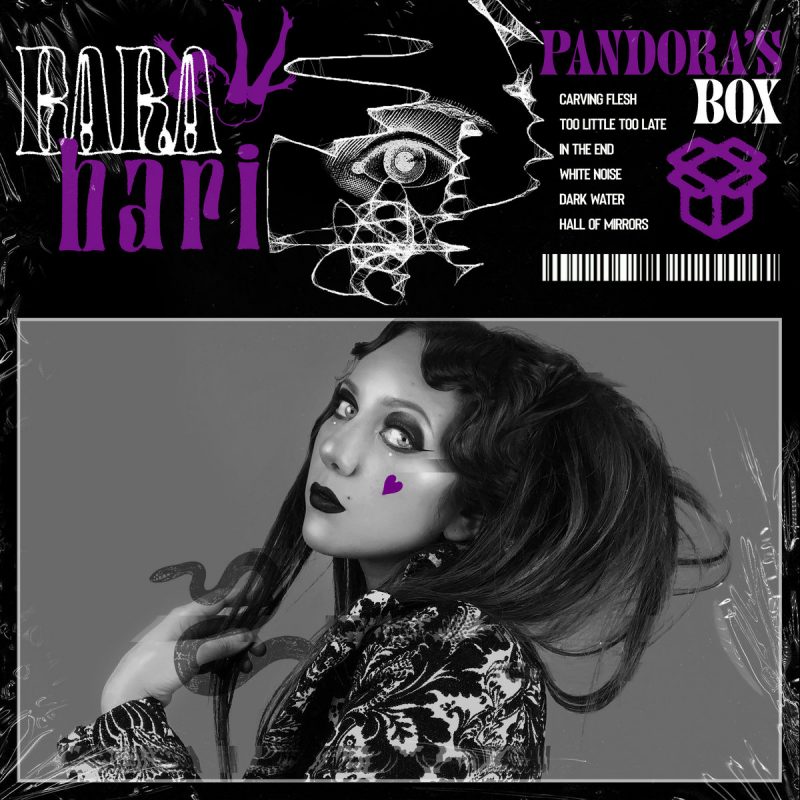 Follow Bara Hari: