We give back our trust in them
There are these certain kinds of gigs you will never ever forget, even though you've attended myriads of live shows in the last three decades. One particular concert that comes to mind personally, would be the first time I ever saw the French Goth legends Corpus Delicti perform live on stage, back in the early 90s at a little showcase festival, set up and run by their first label, Glasnost Records, in the old FZW in Dortmund, in the middle of the Ruhr area, which was the heart and soul of the German Wave and Electro scene in these days. Although the venue was far from packed, Corpus Delicti managed to grab the attention of practically each and everyone in attendance, at least that's what I remember very vividly, just by their incredible musicianship and magnificent stage-presence.
During the height of The Sisters of Mercy- and Fields of the Nephilim clones, the four-piece from Nice was a breath of fresh air in a sea full of Gothic mediocrity. An anthem-like "Saraband" must be considered as a viable contender for a Top 10 spot in a "Best Goth Songs of All Time" list. The fantastic and complex drumming of Roma, the swirling and luscious guitars, the brooding bass lines and, of course, Sébastien's distinctive vocals turn this hymn into a song for all eternity that for sure will never ever be forgotten in the history books.
When Corpus Delicti announced their return via social media on February 22nd, the online feedback couldn't have been more positive and overwhelming. And – naturellement – I simply had to stick my feelers out to reacquaint myself with dear old friends from a shared past long gone by.
Ladies and gentlemen, this is the first and exclusive interview with Corpus Delicti since their reunion.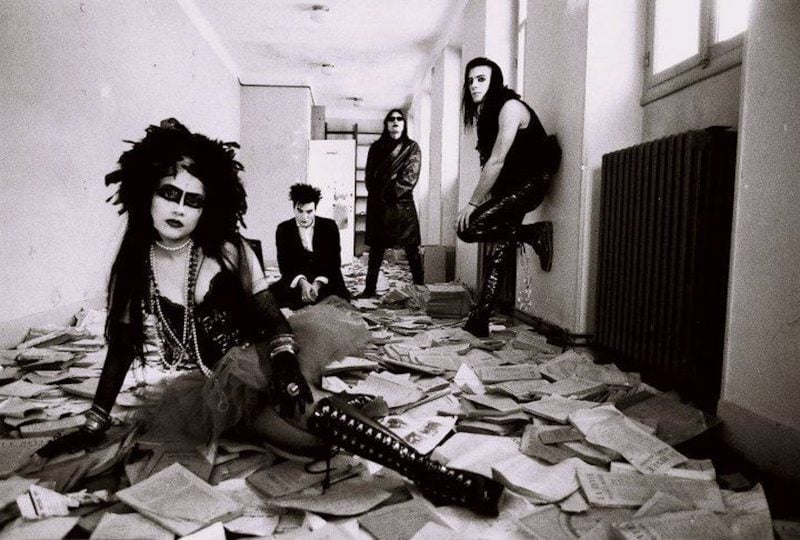 Madame et Messieurs, it is an absolute pleasure to welcome you back. The first question is, of course, the most obvious one: What led to Corpus Delicti reuniting?
Sébastien: There was infact a series of events. We never really lost contact, even if we were pretty much focused on our own individual lives. The signing in the summer of 2019 with Cleopatra Records for our back-catalogue was practically the starting point that allowed us to discuss more frequently. One day, when I went to Roma to collect photos to feed our new Instagram account, this special person, who hadn't touched drums for 23 years, told me that, from time to time, she wonders if she would still be able to play. We started by discussing it a little jokingly, and finally decided to tell the others about it and get their opinion. Chrys and Franck were immediately thrilled.
I know for a fact that there were several offers in the past concerning reunion shows and in general in order to bring the band back together. What is different this time around?
Chrys: The main difference comes from the fact that Roma considered getting back behind the drumkit. We thought she had drawn a final line, and therefore it was, of course, not possible to reform Corpus Delicti without her.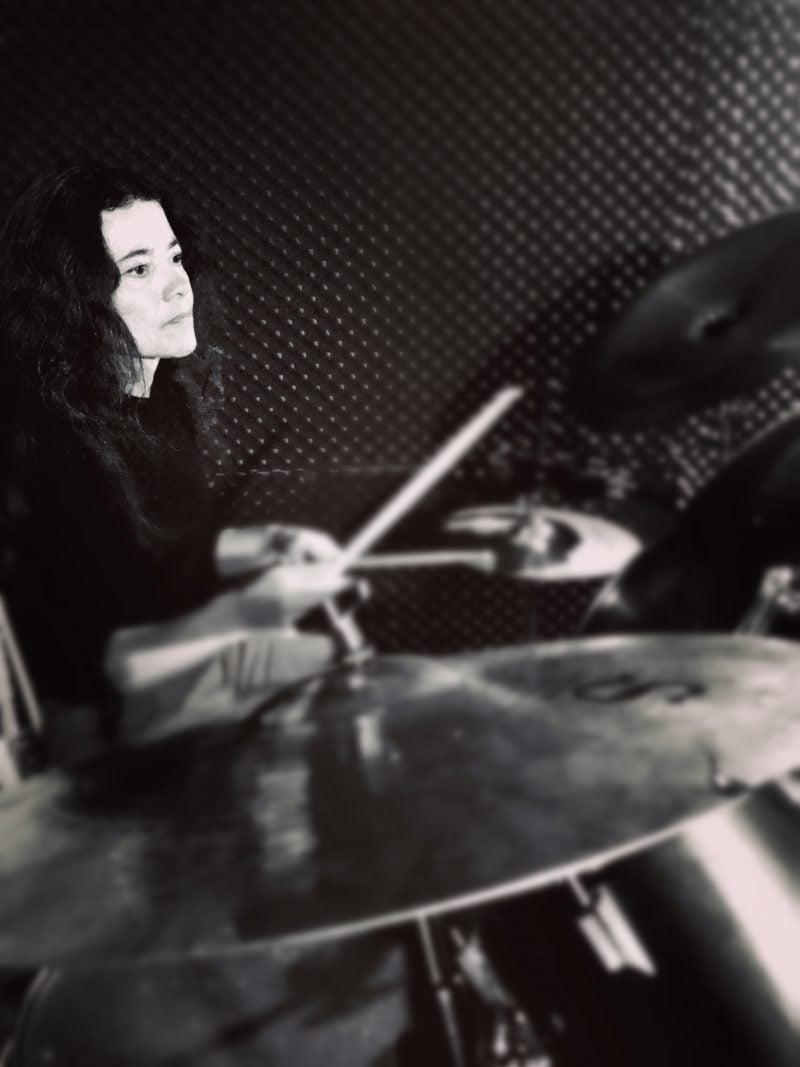 What is your take on the online feedback you guys have been receiving since announcing your reunion? Must have been pretty overwhelming, oui?
Sébastien: Very, very moving indeed, but that's also why we ultimately came to this decision. We have realized over the past few years that fans are very attached to our songs, always with very positive reactions and comments. So, when the possibility of making them happy and making us happy also arose, we simply said to ourselves: Why deprive ourselves and themselves of it? Especially, given the situation in which the world is in right now, the main feeling should be sharing happiness and enjoying every moment with our fanbase.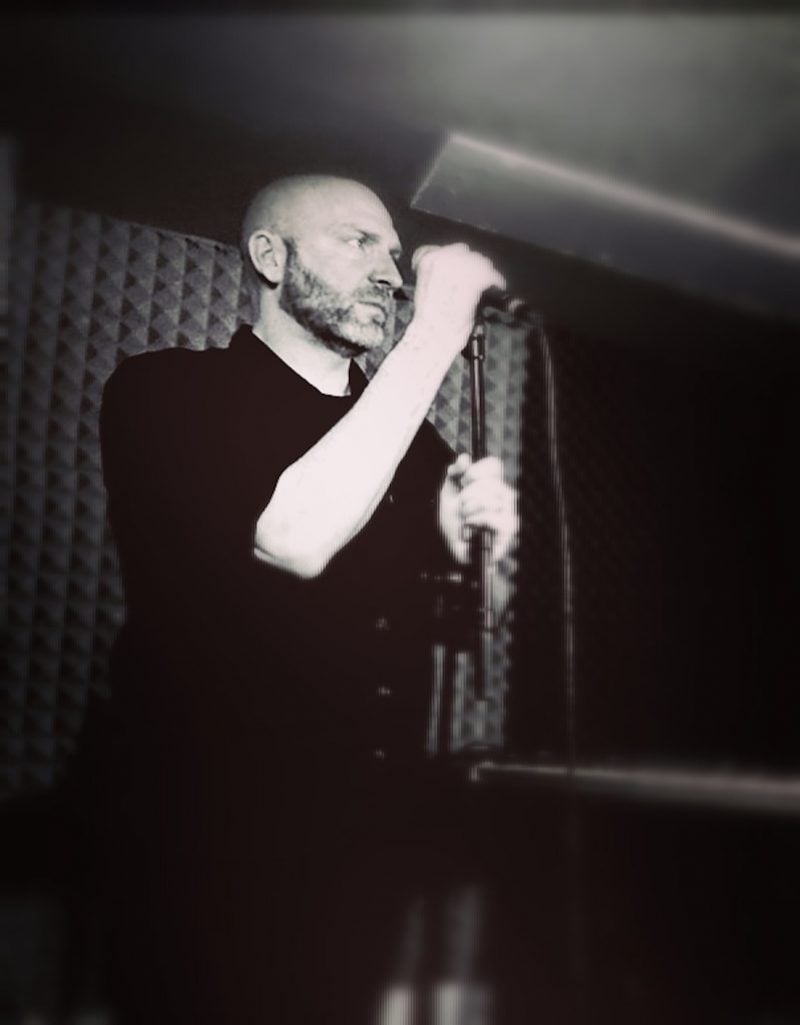 Back in the day, when you were active with Corpus Delicti in the 90s, the band was already a well-known name in the international Goth, Dark Wave, and Post-Punk scene. My belief is, though, that throughout the years and thanks to the internet a whole new generation of listeners and followers has emerged throughout the past twenty years that led to Corpus Delicti nowadays feeling bigger than ever. What do you reckon?
Sébastien: This is exactly what is so incredible. Our music has been fortunate enough to having survived the past decades, and presumably to gain a bit more depth over time. We realize that people, who listen to us today, either knew us or saw us at the time, but that the vast majority may not even have been born back in the day and discover us now.
Roma: Even if in the 90s, our tours in Europe and the United States had brought us some international recognition, we can only note with joy that the band has grown bigger throughout the years.
Franck: For example, I was in a club in London last year, before we decided to reform, and a few fans, who were all about 30 years old, came to me and told how much they love Corpus Delicti, and that they were sad not being born earlier to see us live. When we reformed, it was the first thing I had to think of.
How has it been to be back in the rehearsal room together, dusting off all those old classics and performing your songs together?
Sébastien: It's just… fantastic! From the first rehearsal, even if everything was far from being in place, we found an alchemy which, anyways, always worked by putting the four of us together in a room to make music. In our lives as musicians, there are always people you play with, and it's nice. And then there are those with whom something else is going on, a different kind of chemistry which escapes us a little, and which lets magic play. This is what is happening between us and we think that is something that, maybe, some musicians will never have the chance to live and feel. We feel really lucky about that.
Franck: We also realize the happiness we feel in playing our songs again, how some have come back with such obviousness as if we had stopped playing them only a few months before. But there is still a lot of work to do before it is perfect.
The ongoing Covid-19 crisis must also have had an impact on your immediate plans if I'm not mistaken. Have you already felt any negative influence since the world-wide outbreak concerning your future plans for 2020?
Chrys: Yes, of course, we had just reached a point during rehearsals where we felt we made a significant, big and new step. Very recently, that is. Stopping rehearsals will necessarily shift what we had planned, but it is essential to protect ourselves and others.
Roma: At the same time, we hadn't played for 23 years, so a few more months will hopefully not make such a big difference in the end.
Recently you also released a digitally overhauled video clip of "Twilight", one of the biggest Corpus Delicti favorites, and — in general — you've started to be rather active on social media. What is it like to be faced with your old selves in such a vintage video as well as dwelling in your own band's history via throwback photo posts etc.?
Sébastien: I think we like it, actually. It is always nice to find images of your youth, especially when it is attached to things a little exceptional, like those we have known with Corpus. Concerning said video, what was really moving is that we found the tape of the shooting in a cardboard, unopened for 27 years and in Betacam format, which we had to have digitized. It was an opportunity to finally present a better version of our only video ever, because the one posted on YouTube before was of very poor quality. Traveling back into the past at the time of editing, with all the false takes, miscues, laughs – yes, it was really nice and moving.
What are your upcoming plans for this year? Any exciting news to share?
Franck: Rehearsals, rehearsals, rehearsals. Apart from that, we hope we will have exciting news to share at some point concerning shows. The idea behind the whole reunion, of course, is to do a few concerts… but really and honestly just selected ones. We will only schedule live dates when we feel ready, and it's too early for the moment. We still need some more time to find our automatisms.
Roma: You don't go back on stage after 23 years to present something average. It has to be up to par, so it will take a little time.
Chrys: On the other hand, we have planned to release new merchandising, probably and hopefully after the current crisis. We also know that fans are eagerly awaiting re-releases of vinyl and CDs from our old albums, but that's solely Cleopatra's decision. It is something that, of course, will happen somewhere down the line, though. For the moment, all albums have been beautifully remastered and are available digitally. We have also released a compilation of 19 tracks called "Rarities", that includes B-Sides, demos, covers, unreleased songs. OK, here's a little exclusive news tidbit for you guys: It is very possible that a live album from the years 1992-1995 will be released in the coming months, containing previously unreleased material only.
The second to last question is also a quite obvious one: Can we expect also new Corpus Delicti material songs thanks to the reunion?
Roma: Right now, in this very moment, we honestly do not know. We have selected about 20 songs from our catalogue we are now currently working on. New songs? That's something we have talked about, but only talked. We'll see what the future brings.
In closing, your hopes, plans and dreams for the future?
Sébastien: Our immediate hopes are to get out of this global crisis as quickly as possible, with the least possible damage, and perhaps even something positive coming out of it. Regarding the band, we are simply considering the immediate future which is to resume rehearsals as soon as possible with the aim of going back on stage if everything goes according to plan.
Thanks a lot for taking the time to do this little interview in-midst these strange, crazy and dark times. It is highly appreciated. We cannot wait to welcome you over here and I personally cannot wait to see you again after all those many, many years.
Sébastien: Thank you so much too, Thomas, and to Post-Punk.com. We are true followers of your site.
Thomas Thyssen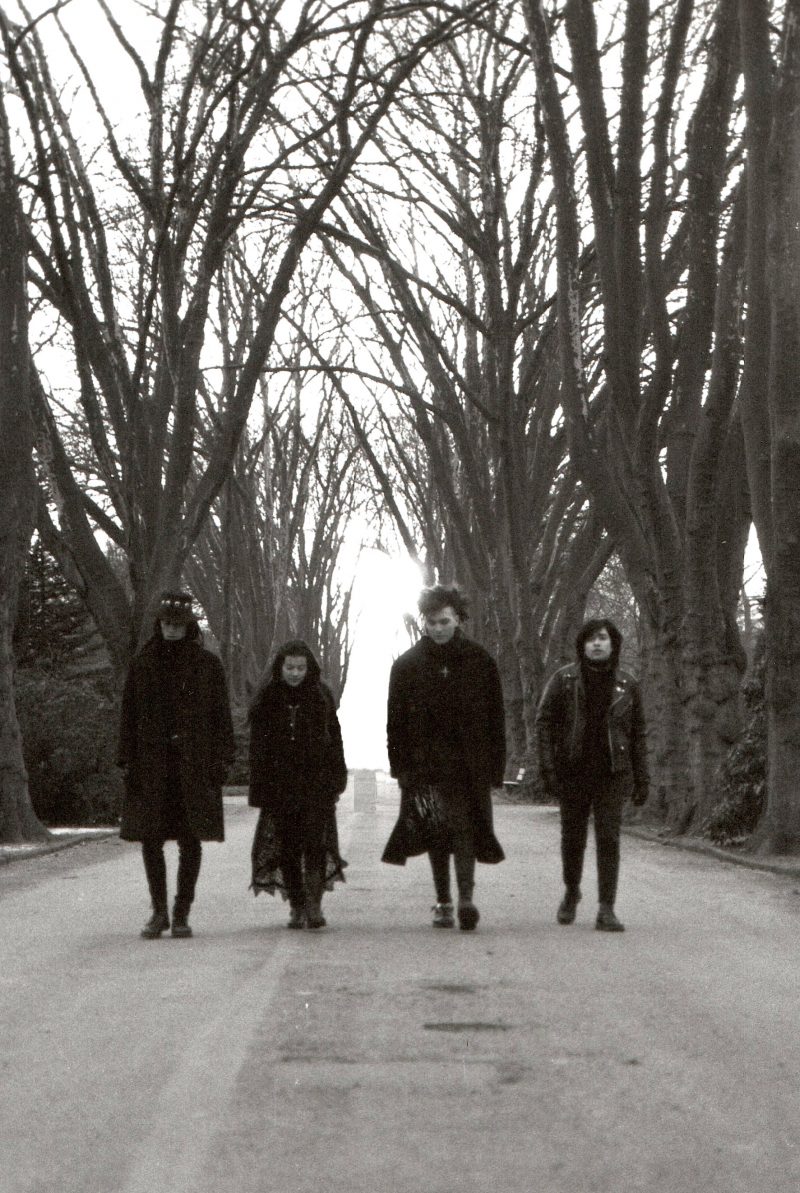 Social Links:
Additional YouTube videos:
Corpus Delicti on "Procession" tour throughout the US alongside Faith and the Muse, Das Ich etc. back in 1994 – video diaries (part 1-5)