"It's going to be unlike anything I've ever done before!" 
In a wild whirl of creative minds, Nika Danilova found herself at the eye of the creative hurricane backstage at New York City's Le Poisson Rouge. A vortex of creators – artists, designers, each a visionary in their own right – eddied around her, their hands deft and purposeful. Danilova's green eyes sparkled with exhilaration, a silent hymn of joy dancing in their depths as her gaze feasted upon the setlist before her. She cheerfully praised the team for their efforts: in the swift, chaotic ballet of their motions, the alchemy of transformation was set into motion, sculpting her, bit by bit, into her other, more enigmatic self – Zola Jesus.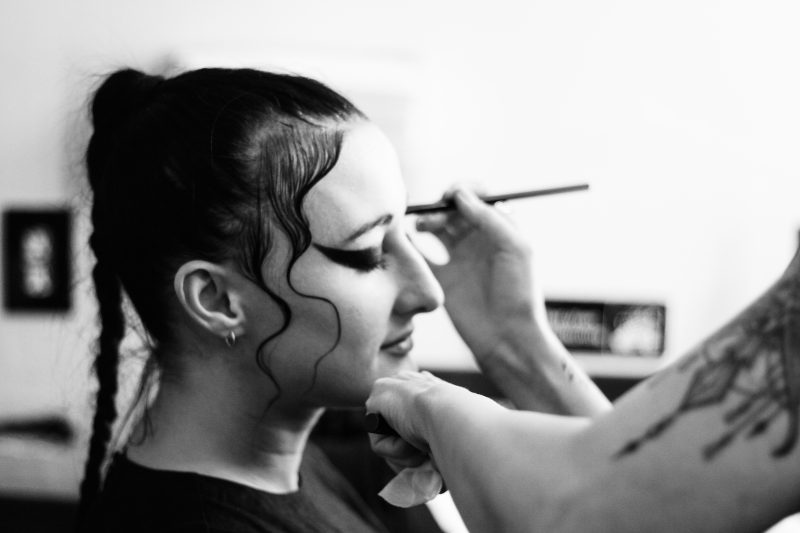 She was, indeed, true to her word. Within twenty minutes, the mighty vocal powerhouse alit the stage beneath Bleecker Street, dressed in a shimmering metallic gown with a poufy wrap engulfing her small frame, her eyes accented with arresting black winged liner, making her look like an oracle from the future. She sat at the piano, fully immersed in her element, and launched into Desire, from her latest masterpiece, Arkhon.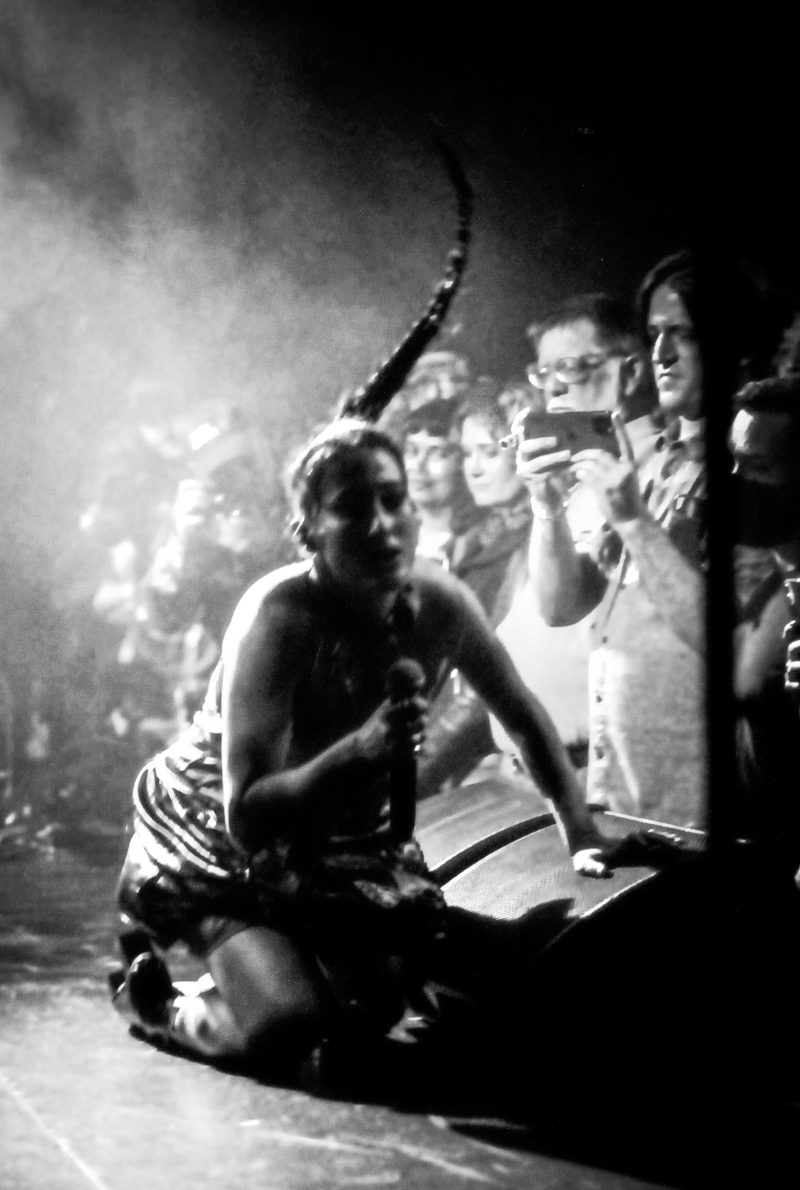 As she breathed life into the song, a hush fell over the venue, a profound silence that echoed with anticipation. Illuminated by a lone spotlight descending from above, Zola Jesus stood like a beacon in the heart of this quiet void. Her vocal prowess was astounding, every note commanding a reverence only the truly extraordinary could claim. Initially, she favored a more classic operatic style, her sonorous melody seeping into the audience, luring them into a shared hypnotic trance. Wonder began to ripple through the entranced crowd – would she continue solely with this acoustic alchemy, merely her, a piano, and a viola carving magic into the air?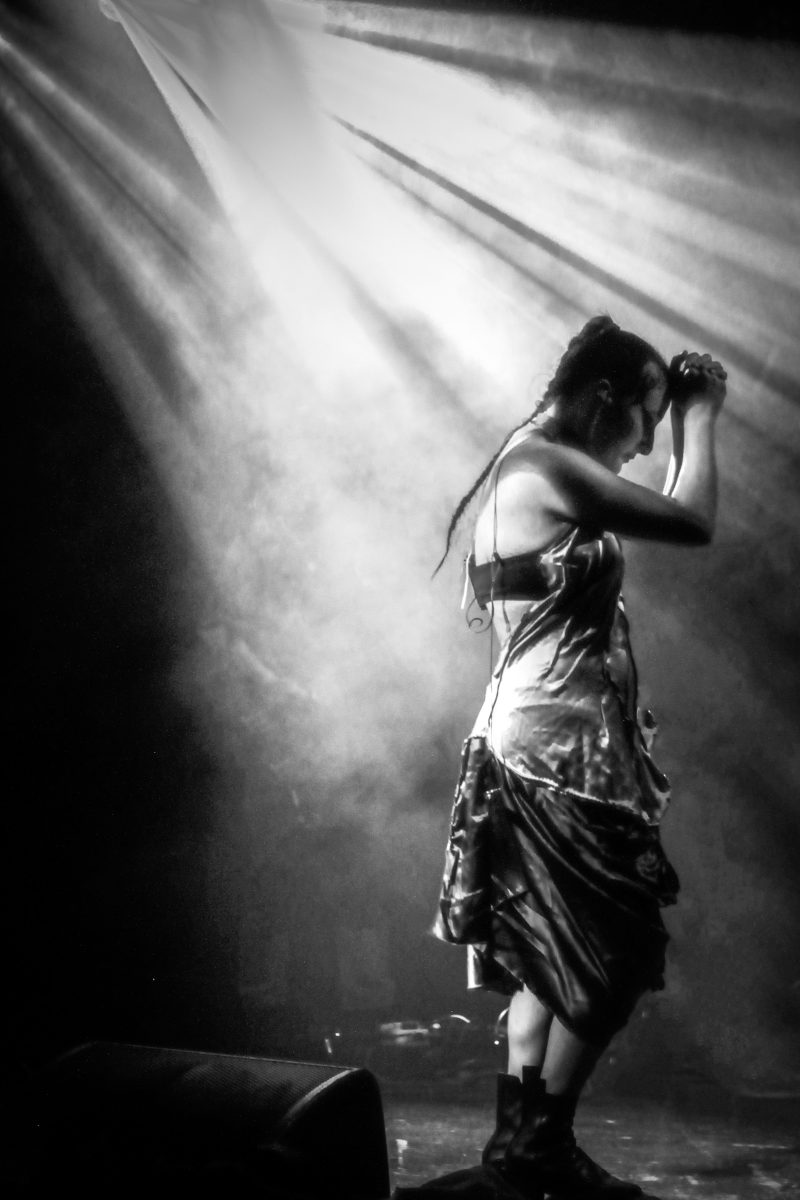 Certainly not, but she spent the first third of the show slowly building anticipation, moving through Soak and Siphon from Okovi, Skin from Conatus, and the title song from Krunk. Her rendition of the Purcell aria Dido's Lament was nothing short of sublime, ending the song with her own, punk-tinged spin. Night and Into The Wild served as a transition for her to move toward centre stage, as the rest of her band silently filed in, spirits flanking the goddess.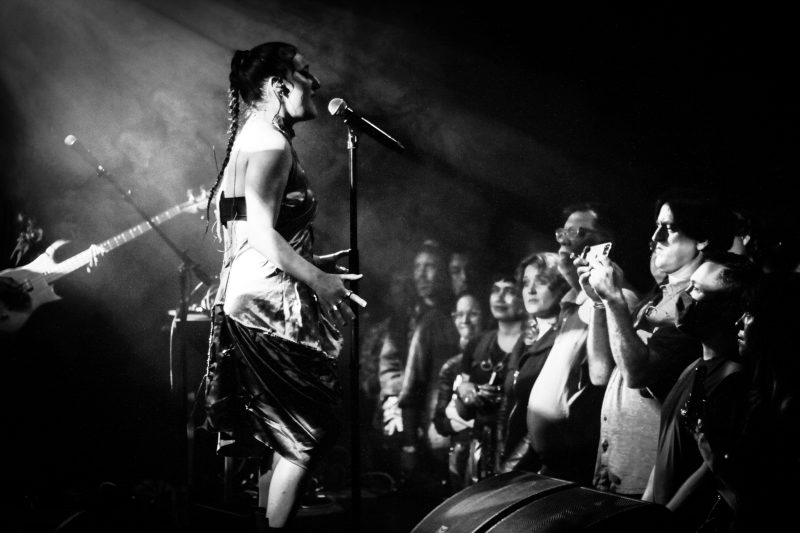 The journey towards a breathtaking spiritual purge lingered on, swelling through 'Exhumed' and reaching its fierce apex with Sewn from Arkhon. Zola Jesus roamed the stage with the primal grace of a ravenous panther, ferociously lunging towards the audience. She crumpled to the ground, a riotous tangle of fervent motion and tattered satin; her voice a raw surge of sound – howling, shrieking, setting ablaze the night with her discography and a passion akin to sacred fire. The dignified opera singer, once neatly nestled behind piano keys, was no more. In her place, a wild celestial being of the twilight reigned supreme, her transformation complete – and her power, unquestionable. Come for the Klaus Nomi, stay for the Fad Gadget.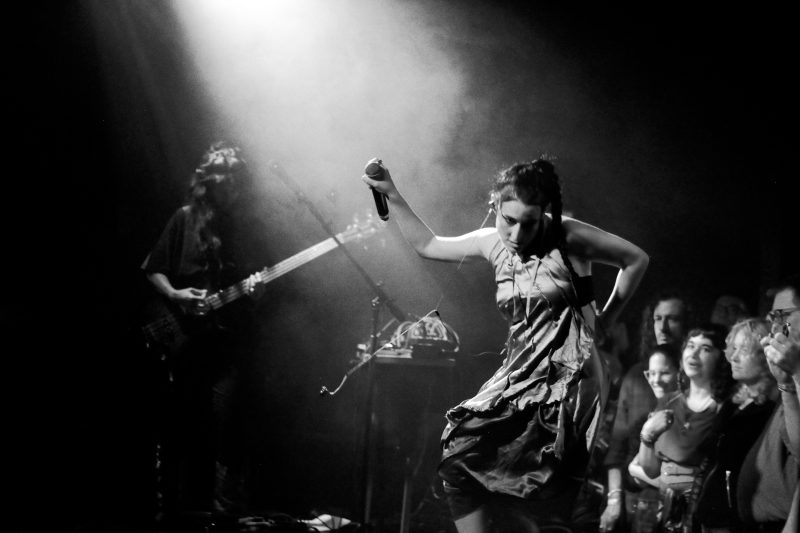 She concluded the night with a beautiful bookend, back at the piano for an acoustic version of Odessa, from New Amsterdam – and she was off, back to Nika, and soon back to her beloved woods of Wisconsin.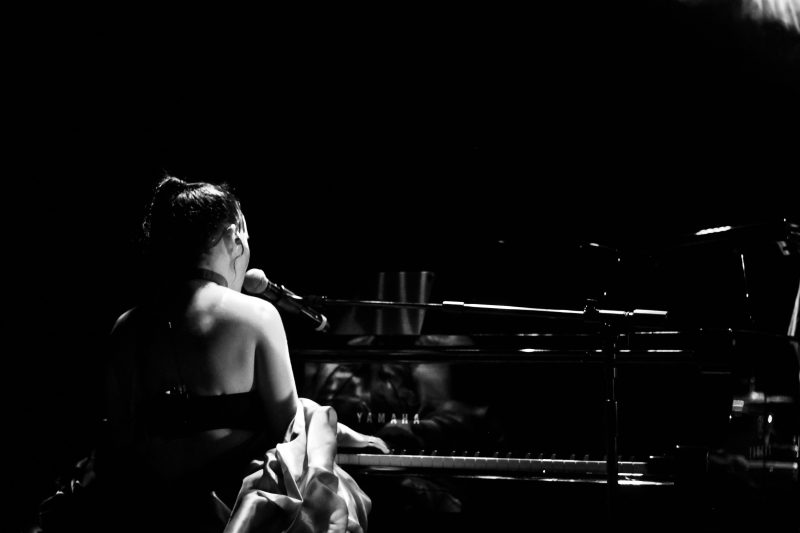 Listen to Arkhon below: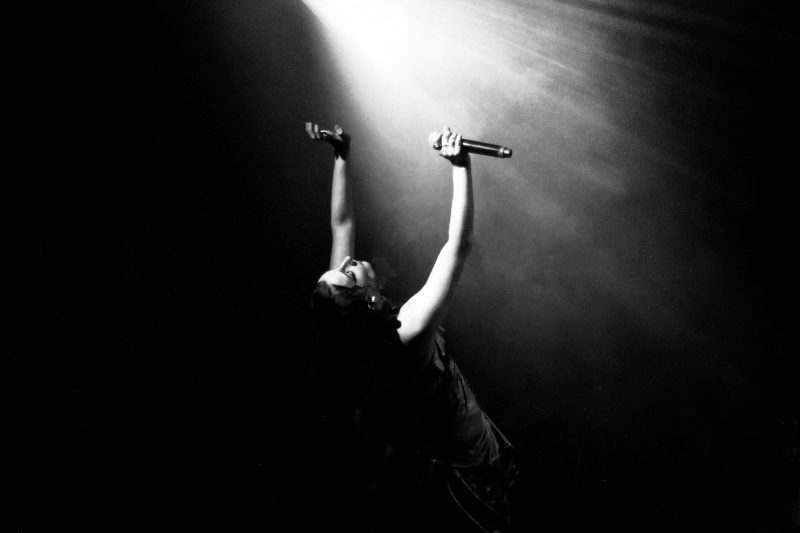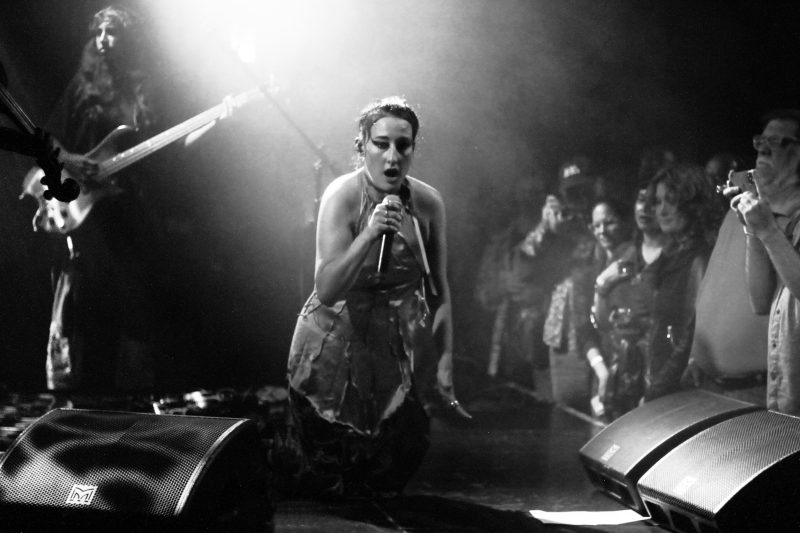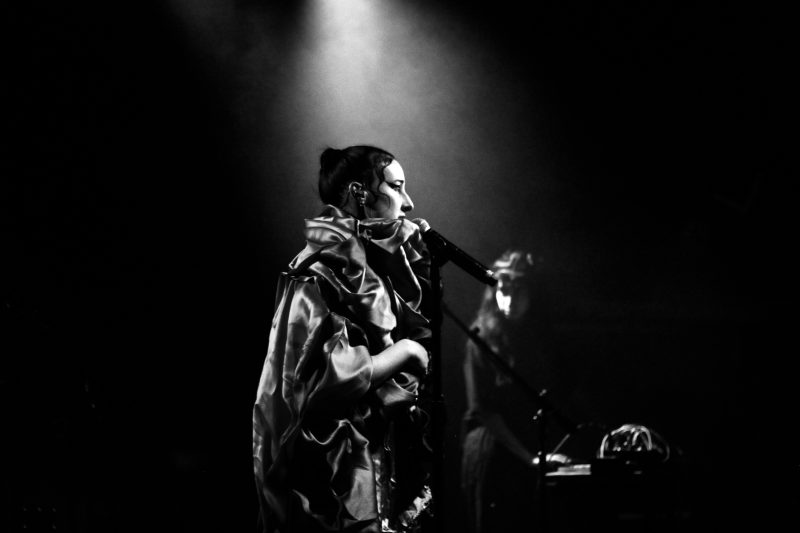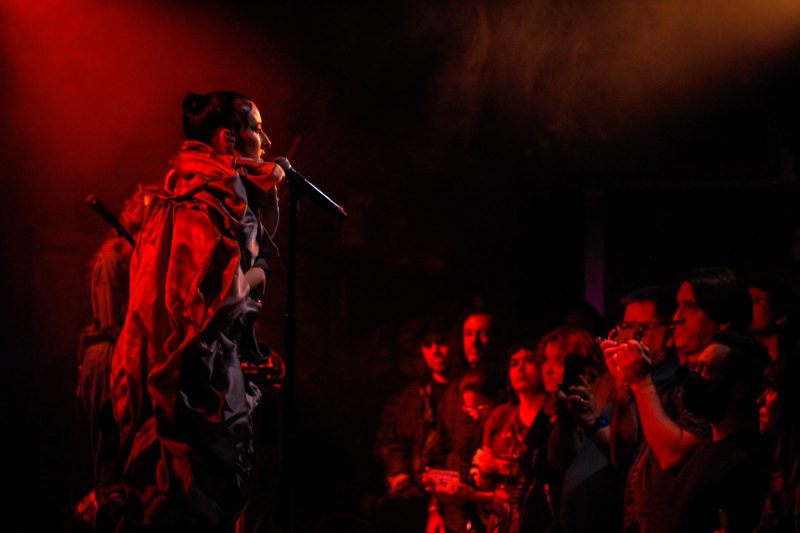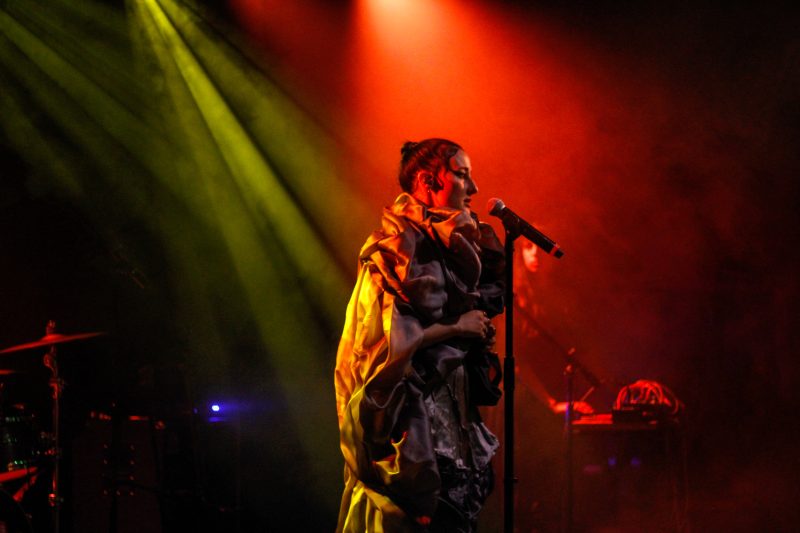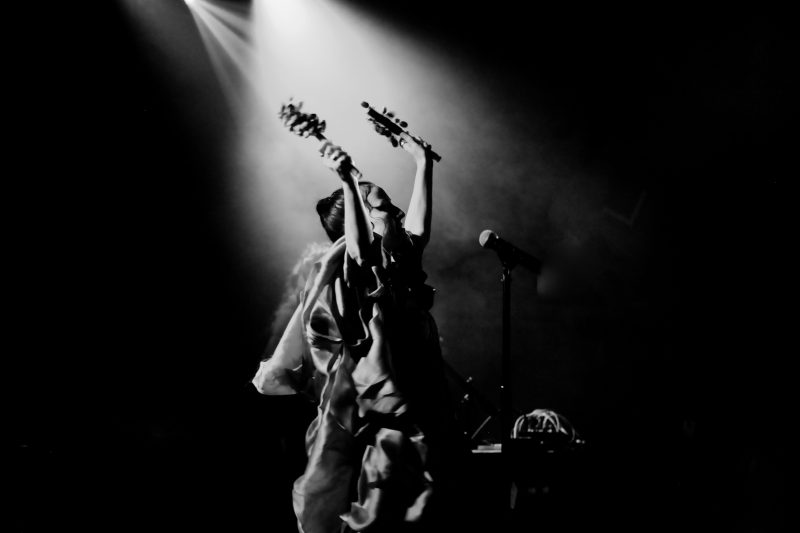 =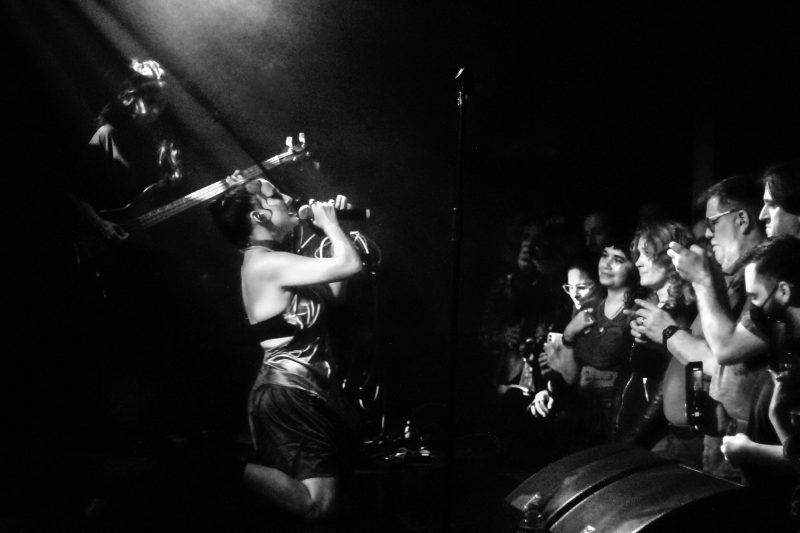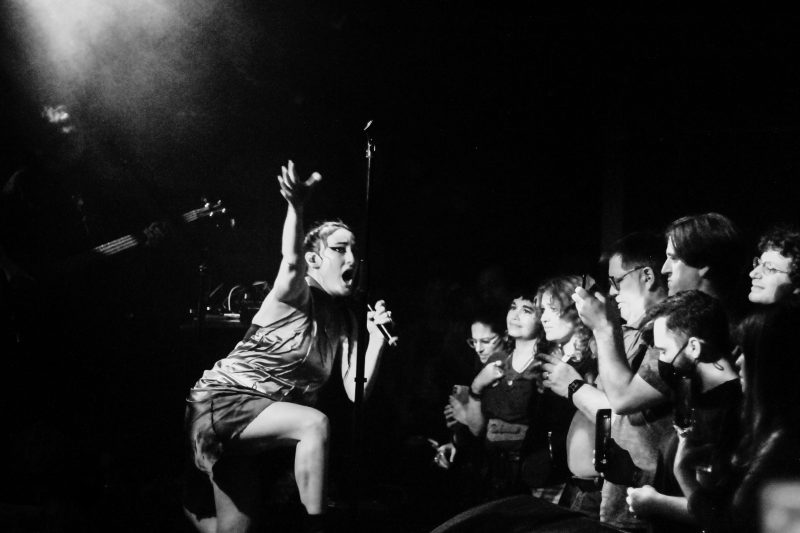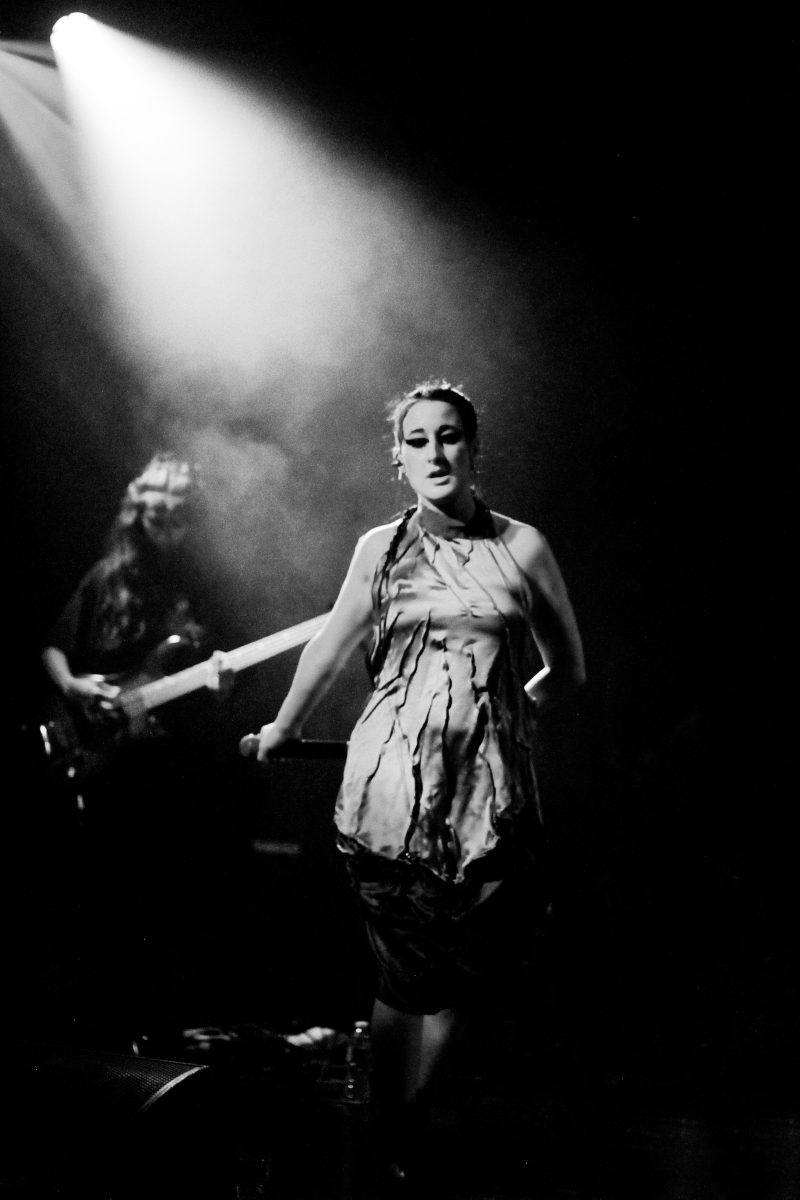 =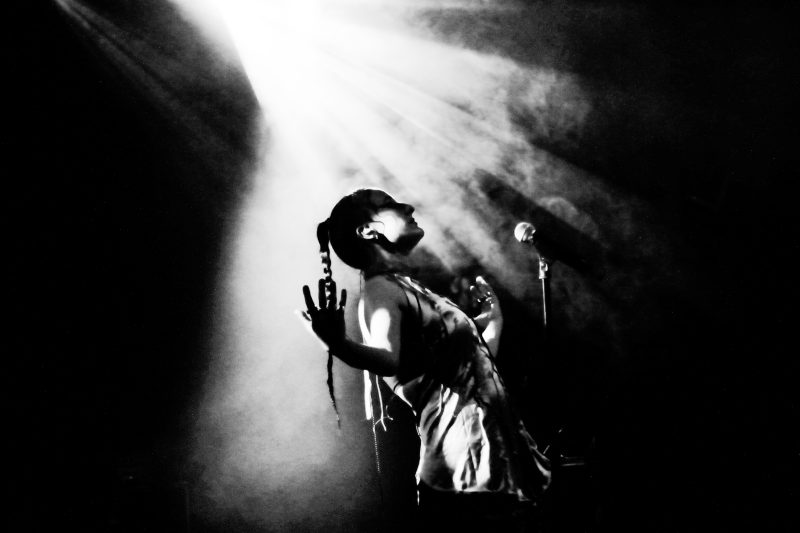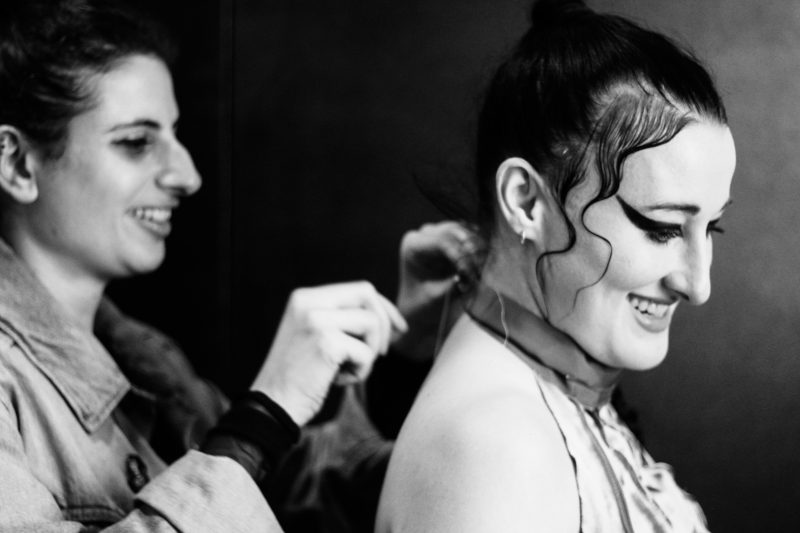 Follow Zola Jesus:
Makeup: Jenny Atwood Smith
Designer: Elanur Erdogan
Photos: Alice Teeple