For the past month or so, Dark Energy has been the club to attend each weekend. No lines, no cover (even though tips are encouraged), and BYOB for the whole night—all from the comfort of your home and in front of your computer screen. The Minneapolis-based party has already  hosted stunning live sets from some of our favorite artists such as Void Vision, Plack Blague, Physical Wash, and NYC synth darlings/heroes Xeno & Oaklander.
We're excited to premiere the full live set of Xeno & Oaklander from last week's Dark Energy event. With its softened and muted visuals, the one-take performance features Sean McBride and Liz Wendelbo with mixing engineer Egan Frantz. Bask in the warmth of the duo's glittering set below:
Pick up some of their music if you enjoy this set today before midnight over at Bandcamp.
Additionally, Dark Energy will host another great lineup tomorrow night featuring Multiple Man, Fee Lion, and Visceral Anatomy. You really don't want to miss this one!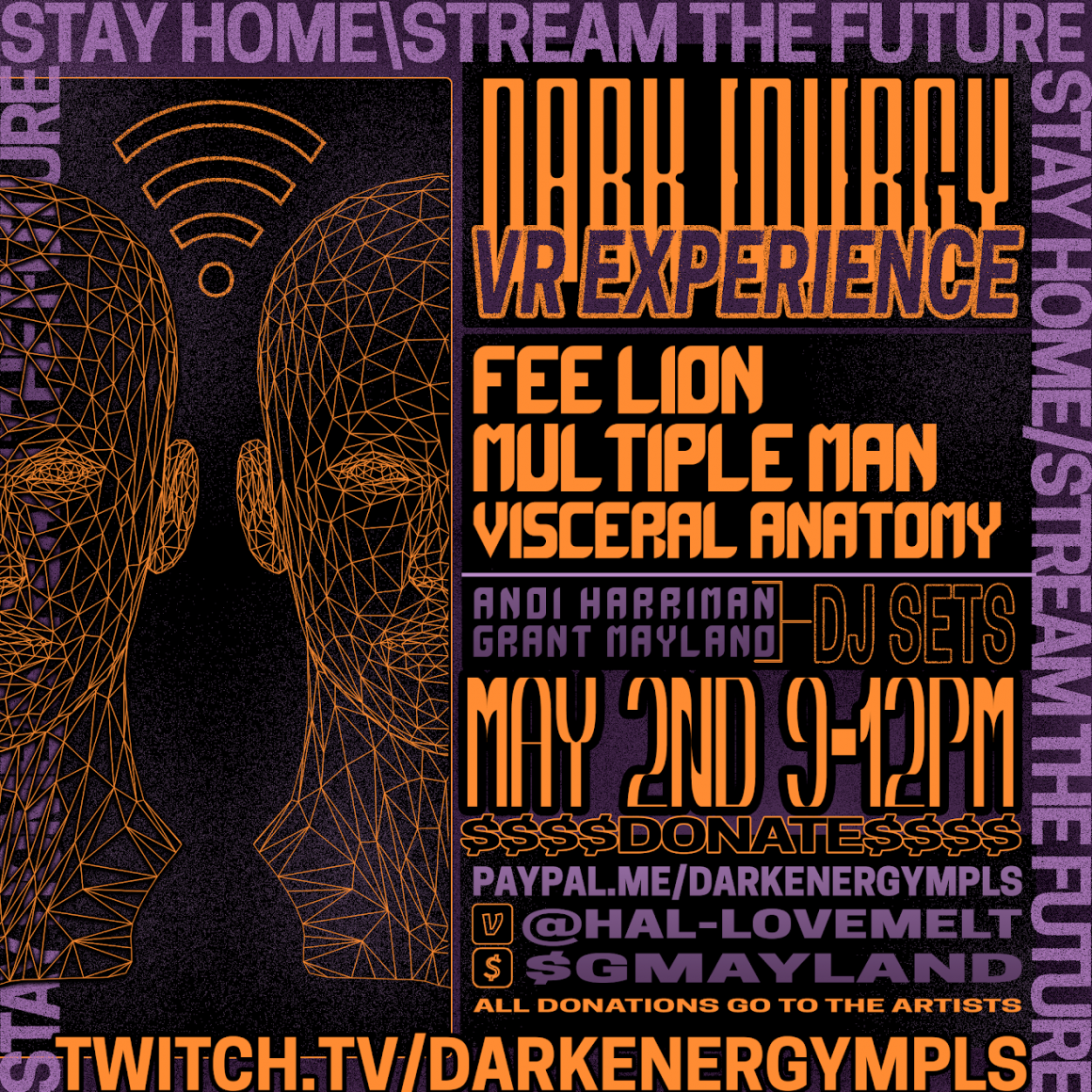 facebook.com/darkenergympls
instagram.com/darkenergympls
twitter.com/darkenergympls