Ghost Cop's music always retains an element of cinematic drama: they've mastered the art of creating moments of anticipation that swell to a precipice. And on the heels of their last video, "Softer Than Spoken," Ghost Cop's final offering for 2021 is a dance floor threat rife with excitation. The New York City-based duo of Lucy Swope and Sean Dack introduce "You Can Never Go Home" with a stabbing staccato EBM-influenced bassline that continues throughout the song. Synths circle about and a snappy beat keeps strict time as Swope's vocals lurch and growl—a visceral longing for a time that has passed.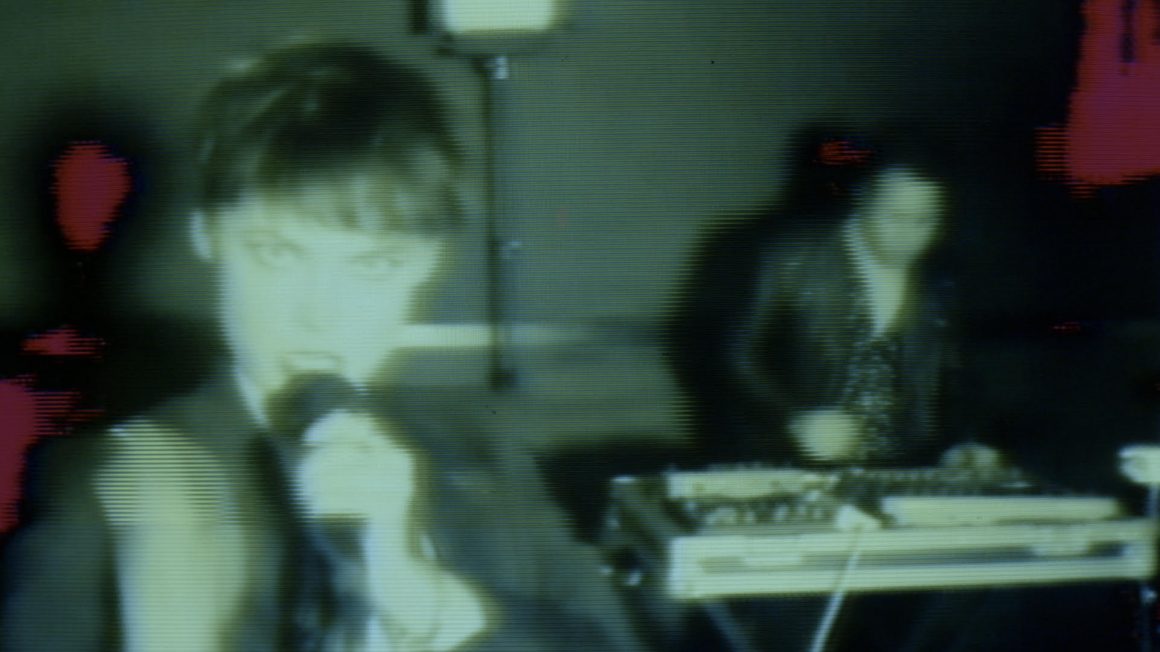 "The lyrical inspiration for this song started with the concept of 'solastalgia'—the emotional distress that is produced by climate change irrevocably affecting one's 'home' environment," says Ghost Cop. "But it has come to take on further resonances with the pandemic, as well as our own personal experiences of aging."
The heftiness of the subject matter is magnified with the video for "Softer Than Spoken." Its quick cuts and VHS fuzz leave the viewer captivated—and it is the first video in which both members are featured. Their multi-camera technique sought to create a livestream performance feel, echoing the feeling of 'solasalgia' we have all felt for nearly the past two years. "The digital video footage from a 20 year old Panasonic Mini DV camcorder juxtaposes with cinema-quality imagery to create temporal and aesthetic whiplash, from the ultra-mediated to the hyperreal. This is the non-space we live in now," Ghost Cop adds about the video.
Watch below:
Be ready to dance—albeit in your room or in the club. Catch them live with Body of Light in Brooklyn, NY on January 20th. More information here.
Stream and buy the single via Bandcamp below: