With a dance floor sensibility, David J Bull's EP, Body & Beat, emanates power. The Cardiff-based producer and DJ pulls from the darkest crevices of the late-80s Belgian new beat genre in order to create four tracks that are well primed to blast through club speakers. And this is no surprise as Bull, for a decade now, has been the co-runner of the Wales TEAK and Studio 89 parties. Over the years, he has honed in on his craft as a DJ and selector of 80s underground electronic music alongside more modern iterations of such styles.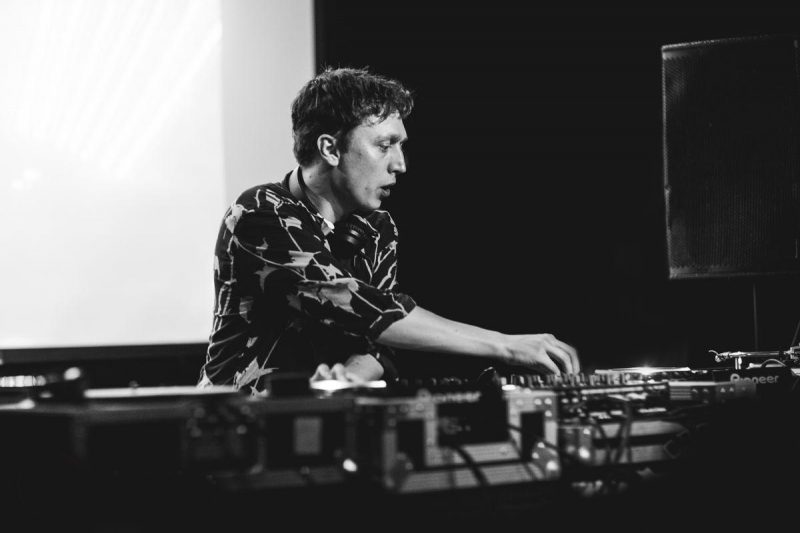 "Fantasy" feels like a heavier version of late 80s Psychic TV acid tracks (the Fred Giannelli and Dave Ball era of the band) with its smooth seduction, while "Body Gum" and "Possession" sound as if they could be a b-side to Rhythm Device's "Acid Rock." The element of surprise on Body & Beat creates a layer of excitement from its use of FM synths, bass guitar, and Cheetah drum samples (a drum machine made in Cardiff in the 1980s). This is no better proven than on the final track, "Dream System."  Its proto-techno purity is reminiscent of New Scene or of Patrick De Meyer's calmer compositions as T99 or Fatal Error.
The music video for "Fantasy" is a glitchy fantasy of color blocks and close-shot montages—an apt companion to the sultry beat of the track. Watch below:
Body & Beat was released on February 22 and is available digitally and on cassette via DKA.
Follow David J Bull and DKA on IG.