"Locked inside a prison of flesh the spirit will not soar, only in unity with the body can divine alchemy be achieved."
The MILK ME episode series is an investigative performance series based around the Berlin music scene's long-term artists. Using the modern-day singularity of the digital platform, MILK ME incorporates mediums of sound, portrait photography, and interview-based journalism to shine a light upon the full scope of an artist's creative world – which, in many ways, is lost due to the increasing stream-based output of artists. It aims to uncover the aesthetic, mindset, and reason for the artists' output, as well as the how and why of the records and music made.
Maggot Heart has forged a strong path in the European rock scene with their extensive touring with Earthless and Voivod, their crossover hard rock sound, and their DIY punk ethos. The band is the brainchild of Swedish guitarist, vocalist, and songwriter Linnéa Olsson (Grave Pleasures, The Oath). She is joined by bassist Olivia Airey and drummer Uno Bruniusson (In Solitude, Grave Pleasures).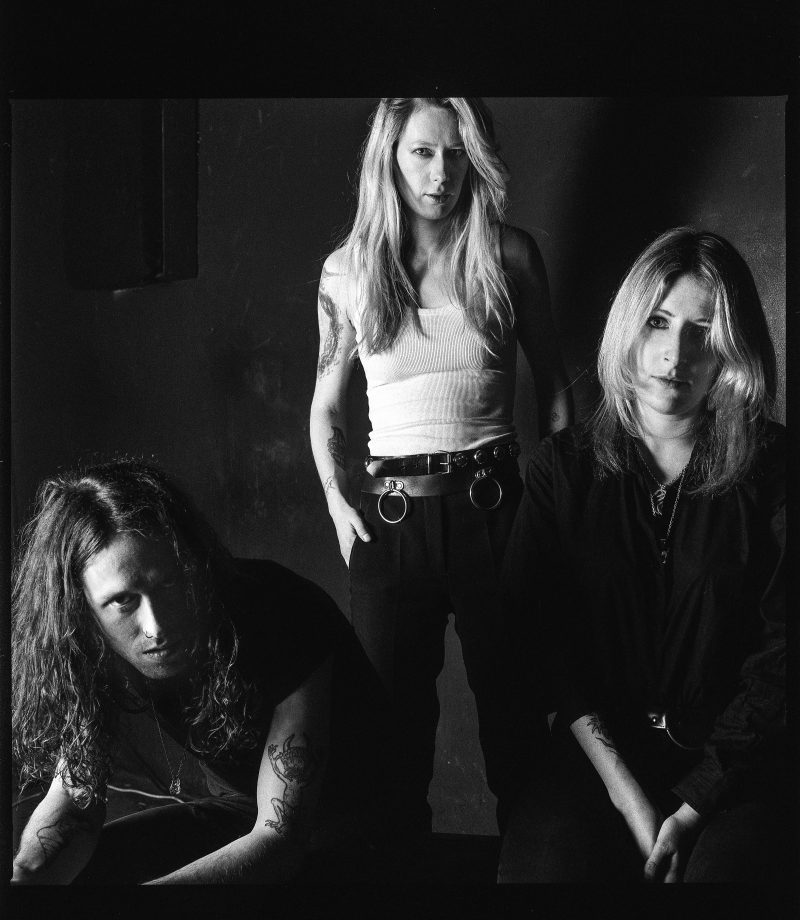 Maggot Heart's soul revolves around the city as a throbbing organism via sex, death, and the pursuit of freedom. Often collaborating with multi-instrumentalist Gottfrid Ahman (In Solitude) and award-winning producer Martin "Konie" Ehrencrona (Viagra Bots, Obliteration), the band's lyrics are viewed through the multi-destructional lens of Olsson's songwriting, jarring style of guitar playing, and intense live presence. The band is often compared to Sonic Youth, The Stooges, Killing Joke and Voivod, with its earworm melodies and raw aggression. Fiercely independent in the music industry, she co-founded her own label Rapid Eye Records in 2020.
Watch the interview below:
As per MILK ME's format, the feature on Maggot Heart is divided into three parts: a live performance video, an in-depth interview, and portrait photography by Clara Sokol.
The live set features five songs, taken from Mercy Machine (2020) and the Maggot Heart/Okkultokrati Split EP (2021). Both out on Rapid Eye Records.
Maggot Heart are set to perform at Urban Spree in Berlin, on Friday, December 3rd, along with Phallucipher, and YFORY.