"You're something in my eye/I make tears and wash it all away/All those times I tried so hard/Fantasize just to make it through the day." 
After several years of careful preparation, massive life changes, and deep introspection, Karolina Rose is ready to unleash a gorgeous new video for her track Runaway Angels, off her upcoming EP Rosemary (due 21 August). The song addresses sexual trauma and reclaiming one's own innate power through emotional healing. With her unique style of "noir rose pop," the Polish-American artist deftly tackles the inner turmoil of survivors.
Alan Watts once famously said, "Life is like music for its own sake. We are living in an eternal now, and when we listen to music we are not listening to the past, we are not listening to the future, we are listening to an expanded present." For those afflicted with PTSD, music is a form of release from being chained to difficult memories. The subject of sexual trauma, deeply personal to Rose, was arduous for the artist to navigate. She explained the deep anguish it caused her as she worked through the lyrics and production:  "I wasn't able to listen to the song for a long time because it would make me cry. I'd get really triggered by my own song."
Karolina Rose is alluring, sultry and mysterious…with a tinge of danger. Despite the lush orchestration and pop overtones, a violent energy surrounds Runaway Angels, those haunted memories demanding expulsion from the soul. Rose's expressive, deep voice, reminiscent of Florence Welch with the dramatic dashes of Kate Bush and Evanescence, delivers it back out into the universe beautifully. 
Working with producer Elliot Jacobson (Slander, Vérité), Rose mixed her signature programmed synths with live guitar and drum machines to create a powerful, dark power pop track.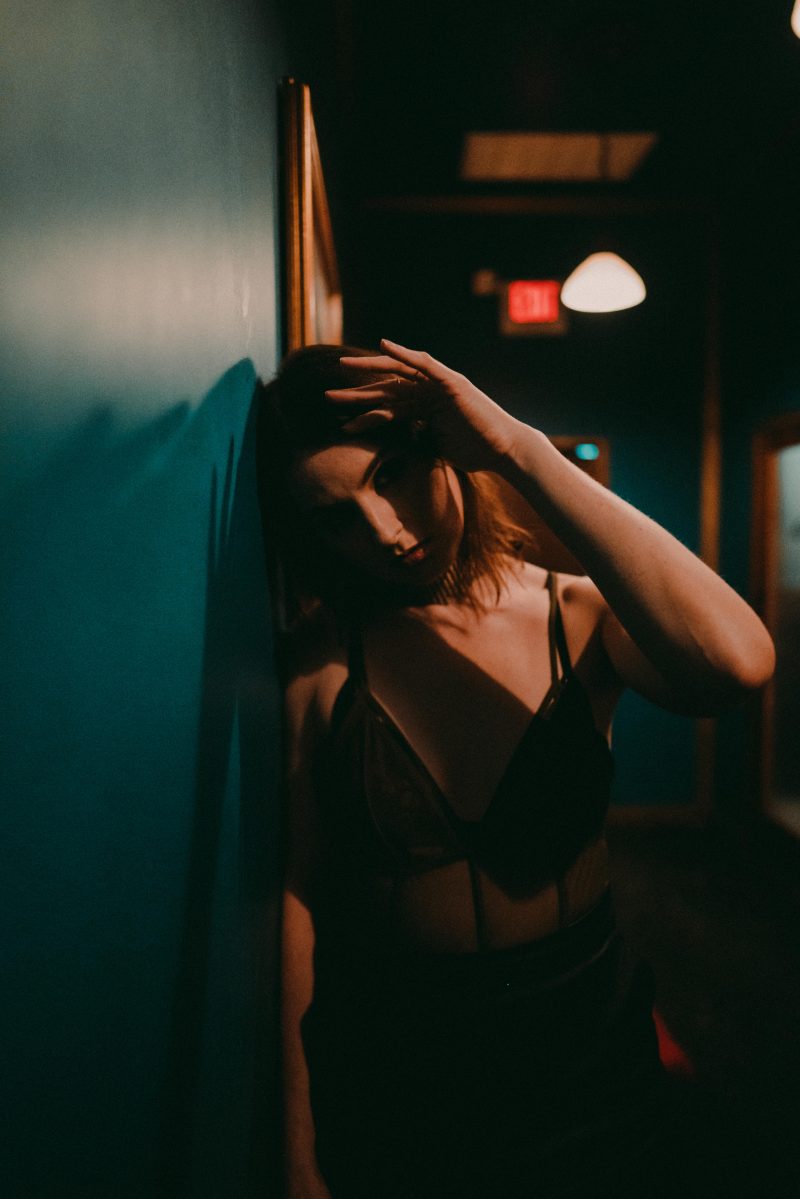 Karolina Rose sat on the tune for months, first penning the chorus in her apartment, wrapping it up on holiday during the thick of the #metoo movement. But, as with all those difficult creations borne of artists' pain and suffering, the dread of vulnerability held her back from releasing the track. Rose ultimately sought spiritual assistance via traditional ayahuasca ceremony in order to mentally prepare herself. This gave her the space necessary for a much needed catharsis, with the hope that her own experiences and pain could in turn help other victims of sexual abuse come to terms with their own deep trauma.
Rose also believes Runaway Angels equally addresses the ongoing battle for racial justice. "Of course we love everyone," she says, "but you have to step forward and show your support. Otherwise, if you don't say it, you're remaining silent…that's how I felt when I was writing this song: the fact that it's so hard for sexually abused victims to come forward when they aren't guaranteed support." She hopes society continues changing the paradigm in this #metoo world. "It feels like we all support each other a little more, speak up for each other and have managed to achieve more justice, and I want to believe this makes the world a little safer for womxn," she says.
The statuesque Karolina Rose cuts a powerful figure in the video, her stoic face belying a multitude of feelings, clawing the air and collapsing on stairs as she graces ancient stone ruins in a striking purple gown, the colour of the crown chakra. "You're coming out of your body in your astral or angel form on a mission to protect. It is protection against the pain of the aftermath, the PTSD. It's the returning again and again of memories that you wish you could delete forever. You want to run away from it."
Runaway Angels was filmed with friends in a Croatian villa. "I swear it was haunted!" she says. Metaphysically speaking, perhaps, but the spectacular location also proves the perfect metaphor for a besieged mind palace, a crossroads of healing and a hellish abyss of memories that only appear in dreams.
"I feel like all these primarily female victims – the angels – need the world's support," she says. That said, she believes her future material will be much lighter. "I feel like my pain is trapped in those songs. Anything recorded going forward from the new me…is going to be really different."
See the video premiere for Runaway Angels here: