The tide is high, and we're surfing to Venus on Emmanuelle June's wave of extraterrestrial frequency, where we discover that separation is but an illusion.
Love Arcane is the Swedish artist's first installment from her upcoming EP, set for release in August 2021. June's captivating mystique combines hints of Björk, Nico & The Velvet Underground with A$AP Rocky. The track, blends June's hypnotic melodies over industrial and otherworldly beats to transport the listener to dimensions unknown; a trip through a blackhole in space, where one recognises the extraterrestrial within.
"The lyrics came to me first, and with such urgency; I didn't write it down on paper even…I went straight to plugging in my microphone and the whole piece channeled through me," says June. "Then producers Crazy Demxns made me this incredible beat, and the whole thing unfolded." The track was then mixed by her friend and colleague Chris Kaz, and then mastered by K.A.N.T.A.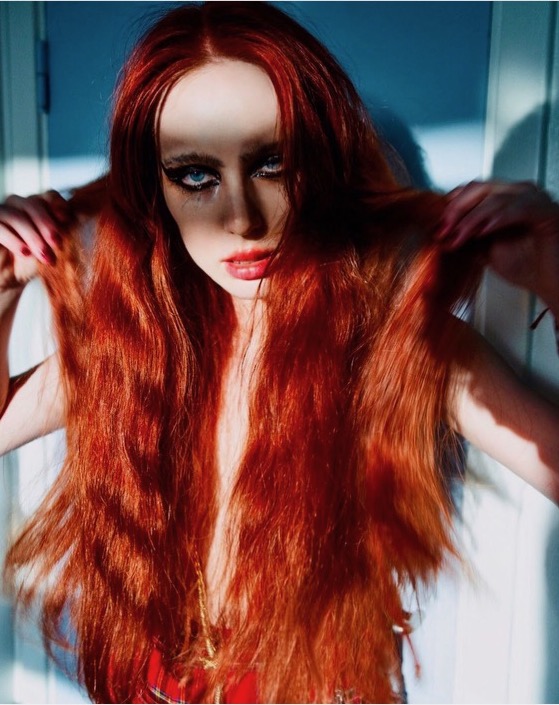 Emmanuelle June, raised predominantly in Stockholm, has been featured in off-Broadway and independent films – having directed and written many such pieces herself. A true creative at heart, June found her voice whilst performing in a rendition of the Sam Shepard and Patti Smith play, Cowboy Mouth.  "I had to sing in the character work part to understand the role and her rhythm," June reflects. "I realised that I loved it and remembered singing was what I wanted to do when I was little, but I had suppressed it."
June moved to Los Angeles in 2014 and became more and more engulfed in the music scene, jamming with friends and manifesting lyrics from her poetry. June performed in post-punk and psych-rock bands briefly before focusing her energy on her solo career. She is also a published writer under various noms de plumes.
The video for Love Arcane was conceptualized and created entirely by June herself: "I wanted to make this video with a sense of moving through space in search for twin flame union. Filled with a longing to heal the abandonment wound, and unite as One."
Watch the video for "Love Arcane" below:
Follow Emmanuelle June: