One of our favorite post-punk bands to emerge over the years is undoubtedly Death Bells, a band initially formed in Sydney Australia back in 2015, that has developed and grown over the past five years into a formidable creative force through the collaboration of two longtime friends: Will Canning and Remy Veselis.
Now after relocating to Los Angeles, the pair are releasing their highly anticipated sophomore full-length LP, New Signs of Life, an album three years in the making, that highlights Death Bells deep emotional dynamic range, courageously departing from bittersweet anthems of heartache into the vast and uncharted oceans of optimism and unconditional love.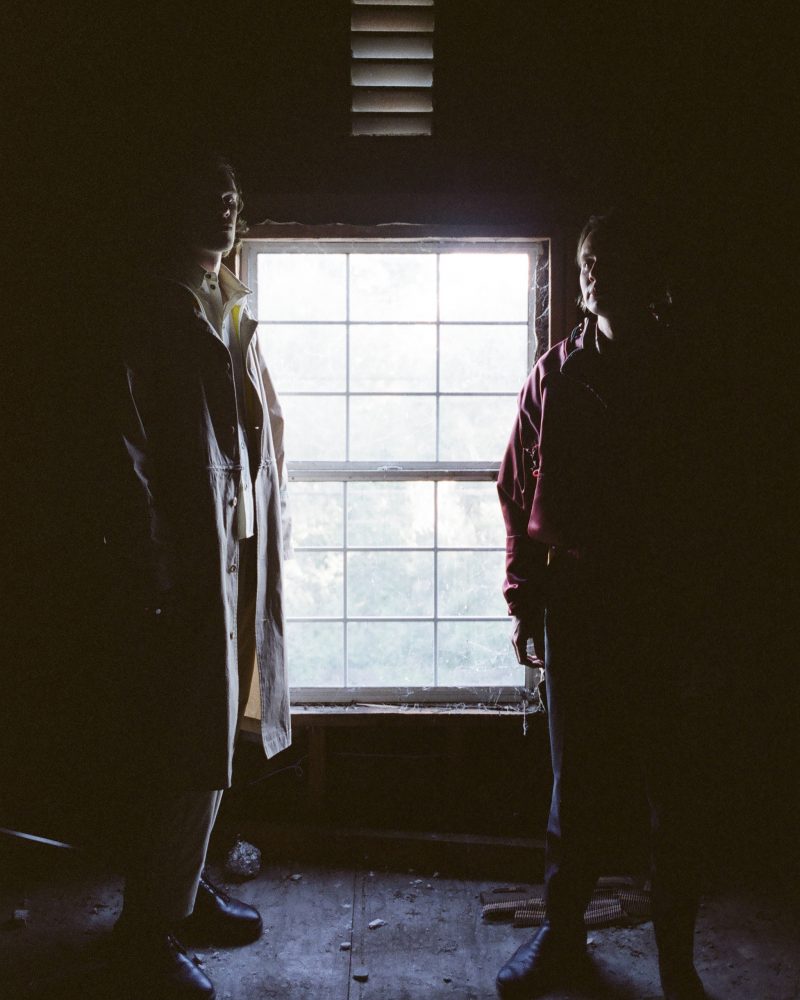 We are pleased to present a track by track of New Signs of Life, with commentary by singer/songwriter Will Canning, along with a full album streaming of the record, below:
"NEW SIGNS OF LIFE" — Track by Track:
I should preface this by saying a few things about New Signs of Life as a whole. The strength of this band, in my opinion, has always been contrast. That may sound disgustingly self-aware, but we've tried very hard over the years to marry ideas that have some sort of interplay. Standing At The Edge Of The World and the EP that came before it had some anthemic, hook-driven songwriting – but a lot of the lyrical content focused on objectively bleak stories.
Now, in 2020, the constant nausea of simply existing on planet earth has pushed me to speak (sing) to the overwhelming power of love. On this record, you'll hear the word 'baby' sung seriously and may feel put off by the sappiness of it all. You must understand that our best defenses against the evil that governments, social media, and corporations throw at us daily are compassion and love for one another.
Kabir wrote 'The river that flows in you, also flows in me' — a powerful turn of phrase and a great mantra. Our human experience is a web of complex, mostly positive, and fulfilling interpersonal relationships. The contrast of that network to the often-painful sociological realisations that people my age have come to over the last 3-4 years is the driving force behind New Signs of Life.
1. Heavenly Bodies
I wrote this song in a friend's dining room whilst cat-sitting for her. Remy came over to listen and it quickly became a song that we felt comfortable enough to play at shows. The lyrics changed a few times, but are about Nate & Brenda's relationship on Six Feet Under. They had so much unresolved conflict that went ignored because of Nate's sudden death. I felt like screaming at them because life is short and precious.
I watched that TV show obsessively when we were writing the record, and if you haven't seen it you really should give it a watch.
2. Two Thousand and Twenty
This song's a funny one because it wasn't ever meant to be for Death Bells. A friend had showed me this band La Femme who are huge in France. I really liked their music and wanted to play around with a super minimal arrangement. The original demo was just recorded over a drum machine which we later tracked over. The song's lyrics kind of came together after I did the deep dive on Jeffrey Epstein — I was just shocked at his death. That event made me question a lot of things about the world, for which we'll probably never have all the answers, so the mood is frustration and horror.
3. New Signs of Life
We started writing this song in Calgary whilst on tour. The festival we played there had put us up in a hotel room that was far nicer than expected. I think some of the glamour crept into the songwriting. We were definitely thinking big with the saxophone and piano arrangements in the chorus.
Lyrically, it's relatively simple. I wanted to write about strength in the face of change. Around this time Remy & I had moved overseas, lost and regained friendships, and were really still figuring everything out. This track is the big, hope-filled one. It's not lost on us how relatable and charged this song is when you look at the current state of affairs, but it was never intended that way.
4. Web of Love
I've been calling this one our "Glee" track. It's probably the song I had the least faith in because it retains a lot of naivety. But something about the playful, youthful vibe felt striking when we got final mixes back for the record. It's nice to have a bit of fun every now and again, so a jovial head-over-heels love song feels like a solid inclusion.
5. The Sun That Shines Forever
This is the only song on the record that was written by our insane six-piece touring lineup from 2018. I love everyone who's been involved in the band and always will, even through the ups and downs. Maurice & Sam really locked in with the bassline and percussion which makes this song one of my favourites.
The Sun That Shines Forever is a title lifted from Australian artist Scott Keim – apparently a drawing he did when he was very young. I've still not seen the original but it was described to me by my friend Jarryd Lynagh. The words instantly grabbed me as a great analogy for an afterlife, or some other unknown. Conceptually, the song deals with the idea of a person's final moments — what they may be thinking and feeling, and whether there is someone above that guides them as they let go of their earthly ties.
6. A Different Kind of Happy
I wrote this song to convey the feeling of bliss or pure satisfaction. There were a couple of fleeting moments last year where I felt totally at peace, in love and just great with everything. It was awesome. The instruments are quite twee because I was listening to a lot of Cleaners from Venus at the time. The idea for a saxophone solo was lifted from the ending of their song "Corridor of Dreams." The penultimate line of that one goes: "It's not where you are, it's where you feel you should be." What a stellar closing to a song. They knocked it out of the park with that one, so I wanted to tread the same path here.
7. Alison
A love song for my partner, Alison. Her and I have extremely similar ideas and dispositions, so the line "Watching you like watching me through a mirror" speaks to those similarities. I don't know if other people in relationships feel this way at all, and it may be the least relatable song on the record because it's so personal. In saying this, I think there's something universal in the uncertainty of the following line — "And we might watch one another grow old together." Love is by nature fleeting, abstract and hard to pin down. So with the certainty and security comes uncertainty and insecurity too.
8. Sacred
We began writing this one in my apartment last year and finished it whilst recording the LP. It's super light and dark. Colin Knight (who produced the record) helped a great deal with the song's structure and really shaped how it came out.
Lyrically, it kind of follows on from "New Signs of Life." The hope and optimism in that set of lyrics manifests itself more surely here. There's an absolute sense of certainty in this song that things are gonna be fine.
9. Shot Down (Falling)
Perhaps my favourite song on the record. We wrote two chords that repeat the whole way through, but there are different elements that kind of float in and out as it progresses. It's about a new relationship, patience, and understanding.
The inspiration for this song came from hearing Spiritualized's "Let It Flow," which is such a beautifully layered track that has two build-ups, strung together by a quiet section in the middle. We tried (and succeeded, I think) to condense those ideas into a 2-minute radio single. It feels great as an album closer because it nicely wraps up all the themes of this record (musically, lyrically, and spiritually).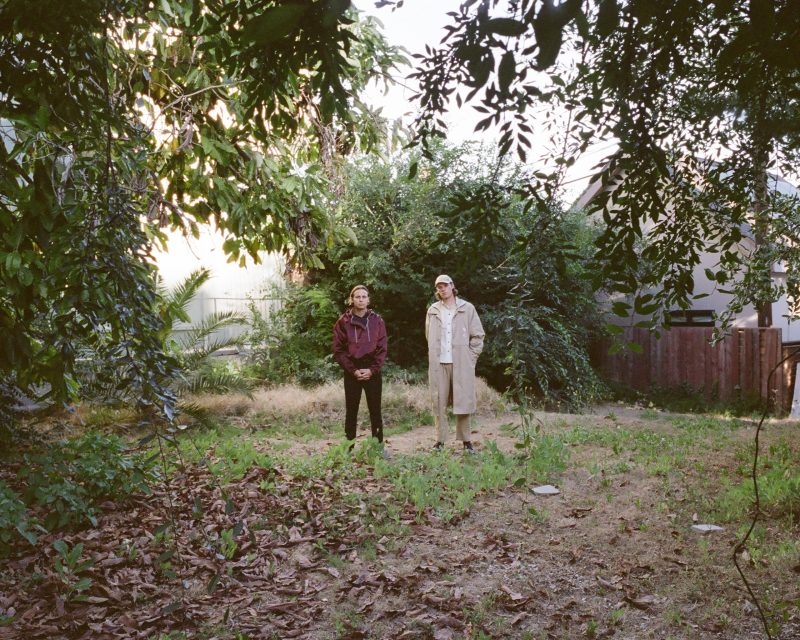 New Signs of Life is out on the 25th of September via Dais Records.
*Featured photo by Jamie Parkhurst